I have started listing the reference collection of FOLDED ammunition on Auctionarms.com. Same user name CSAEOD. ENJOY !
OMG! Those are so cool. I have never seen ammunition like that. Really interesting designs. The guns must be interesting also. It seems they make numerous different size Folded Ammunition, I'm surprised I have not seen an example before. The little HEAT looking one is awesome.
For some time I have this cartridge in my collection. I am looking for some information on these folded rounds. Can anybody help me with (a pdf file of): Technical Note TN-1161, "The Encapsulated Folded Ammunition", Frankford Arsenal, 1971, Philadelphia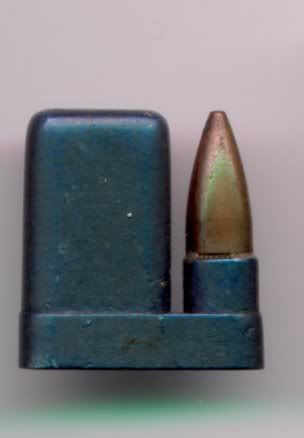 I have one of these for sale on Auctionarms. Check it out.