Hi there,
After reading the info about caseless russian cartridges I remembered I have probably two other fake rounds made by the "faker", who worked for a time in the Ballistic Lab of the Belgian FN factory.
Can anybody confirm that these are real experimental rounds or are these fakes?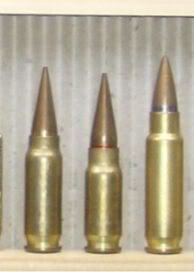 3rd round is a normal 7.5x28mm SS190 for comparison.
thanks;.)
Joost