Here are better photos of the odd antitank cartridge which I was trying to figure out, any suggestions as to origin or purpose is appreciated:
It's the one in the center. One the left is a 50BMG, and on the right is a 7.92x94: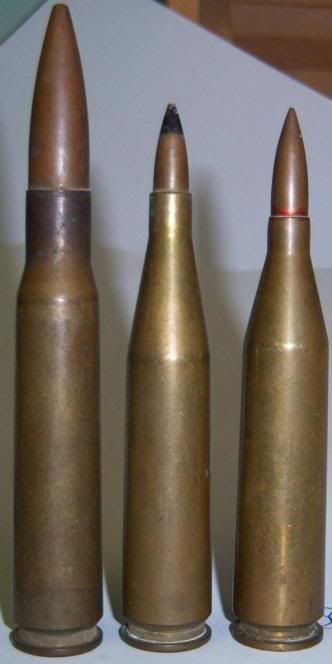 Headstamp:

This cartridge has a hole-drilled case, and a struck primer, but is otherwise complete and appears to have the original projectile and original crimp. The bullet appears to be (and reacts to a magnet like) a typical M2 AP 30cal.