A topic on shotshells is way overdue here, IMHO!
I was wandering thru a local gunshow Sunday and found this box of shells, all alone, on a table. Have been wanting a mallard box from Federal to go with my collection and since this one was only $25, I gave it a better place in life!
As you can see, this box has the U.S. PROPERTY stamp and most of the shells I have seen so marked have been trap or skeet loads with the Red Sweatered Shooter boxes and bright steel cups but these shells, while reactive to a magnet, are apparently brass washed or have a steel liner. It's also the 1st time I have found the label shown inside but this box appeared unopened prior to my doing it. I'm very pleased with them for the price given.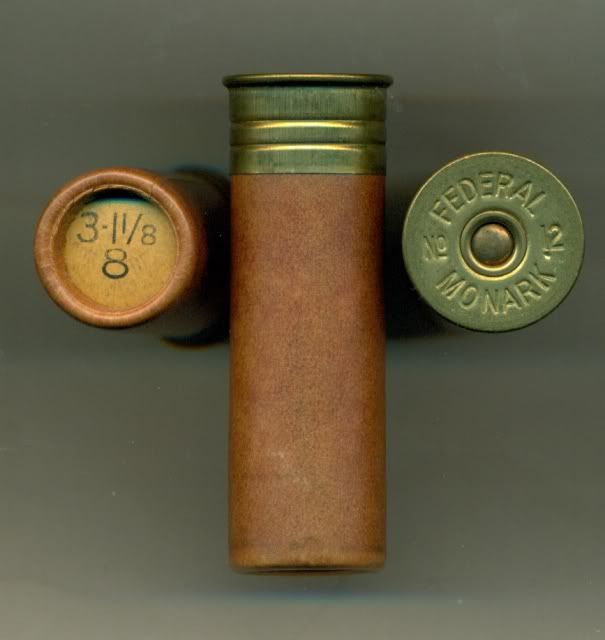 David Frederickson's book on Federal Cartridge Co. shot shells was a BIG help in narrowing down this box!