Can anybody (Hammer…) help with identification of these 7.62 x 39mm cartridges? I'd like to establish yhat they are all legitimate military loads and, if possible, their designations.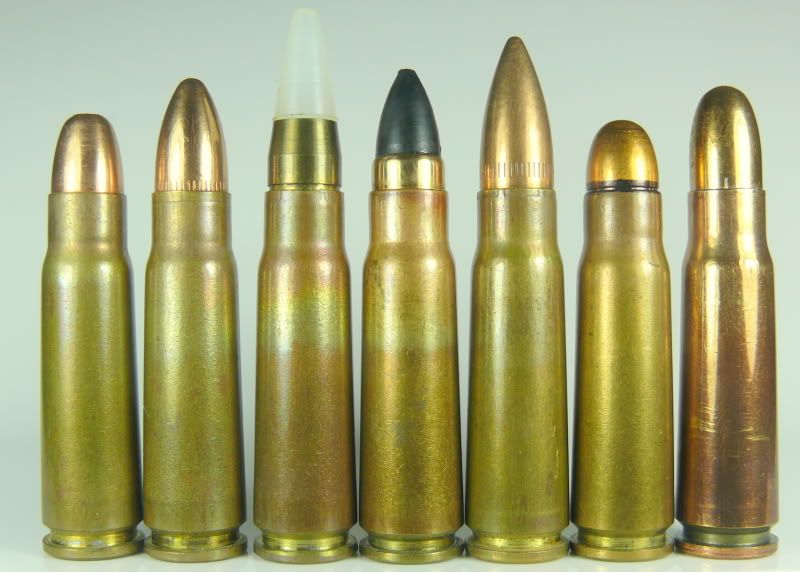 'VPT 74' empty roundnose bullet jacket with a large hole in the tip.

'VPT 66' lightweight empty bullet jacket?

'VPT 60' two-part bullet very similar to the West German 7.62 x 51mm KB projectile. o.a.l. of 58.2mm. Is the bullet seated to the correct depth as I suspect this round would be too long to fit in a magazine.

no headstamp. Two-part bullet with a black plastic tip. I believe this may be Sako manufacture using a Hirtenberger projectile.

'VPT 75' lightweight empty bullet jacket? Knurled just above casemouth.

'PT 82' black primer and casemouth seal.

'711 68' copper-washed steel USSR case, red primer annulus. Finnish using Soviet case?
Any help/information appreciated.
Jim