Here are a couple neat finish boxes.
The first one I cannot identify the loading. Loading A0235 is not listed under the loading codes on the new book out of Finnish ammo. Round has a gmcs projectile with knurled ring all the way around at about 1/4" above the case mouth. Brass case, brass primer, "VPT 44" with a thin blue stripe across the base. Does anyone have any ideas?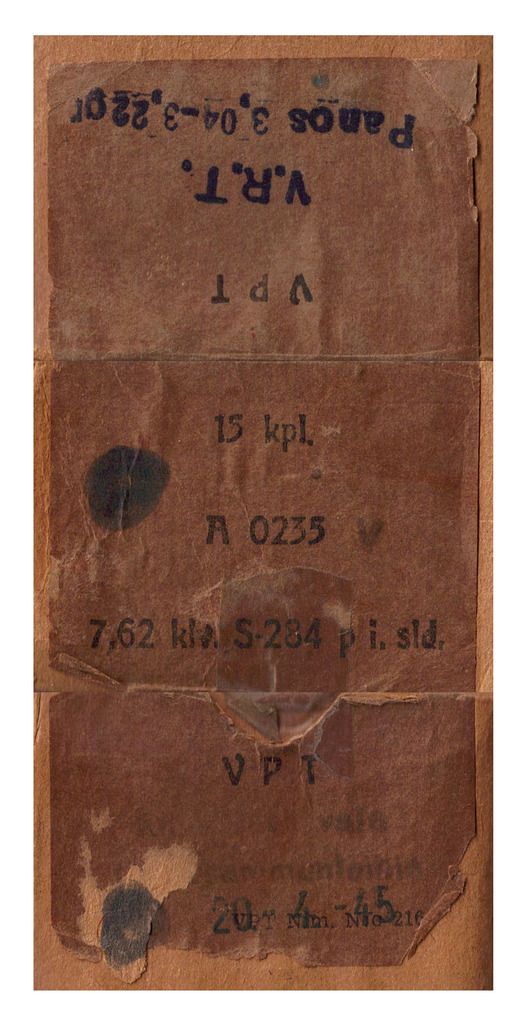 The next one is a full box of AP. I did not see any actual images of these in the new Finnish books. All they had as a facsimile. So, I thought I would show one.
Any ideas on the first one would be helpful. It looks like a reduced range cartridge, but why do that in the last days of the war? It is dated April 20th, 1945!
Thanks,
Dave