This is a WWI era coastal artillery fortification with a couple of disappearing guns en.wikipedia.org/wiki/Disappearing_gun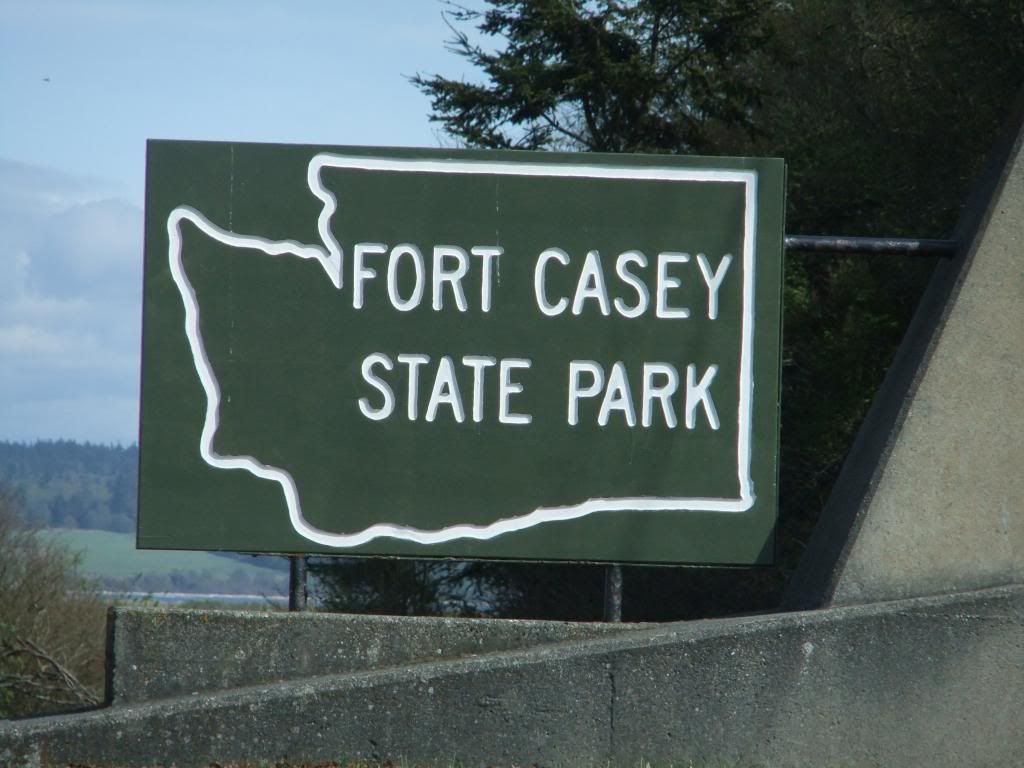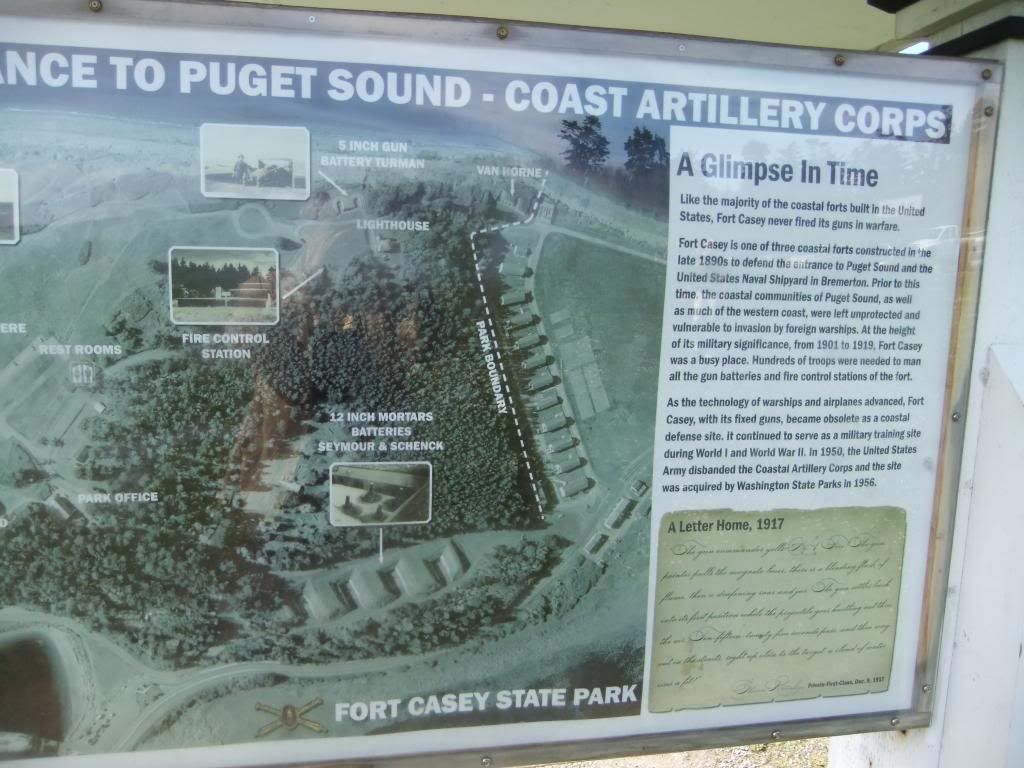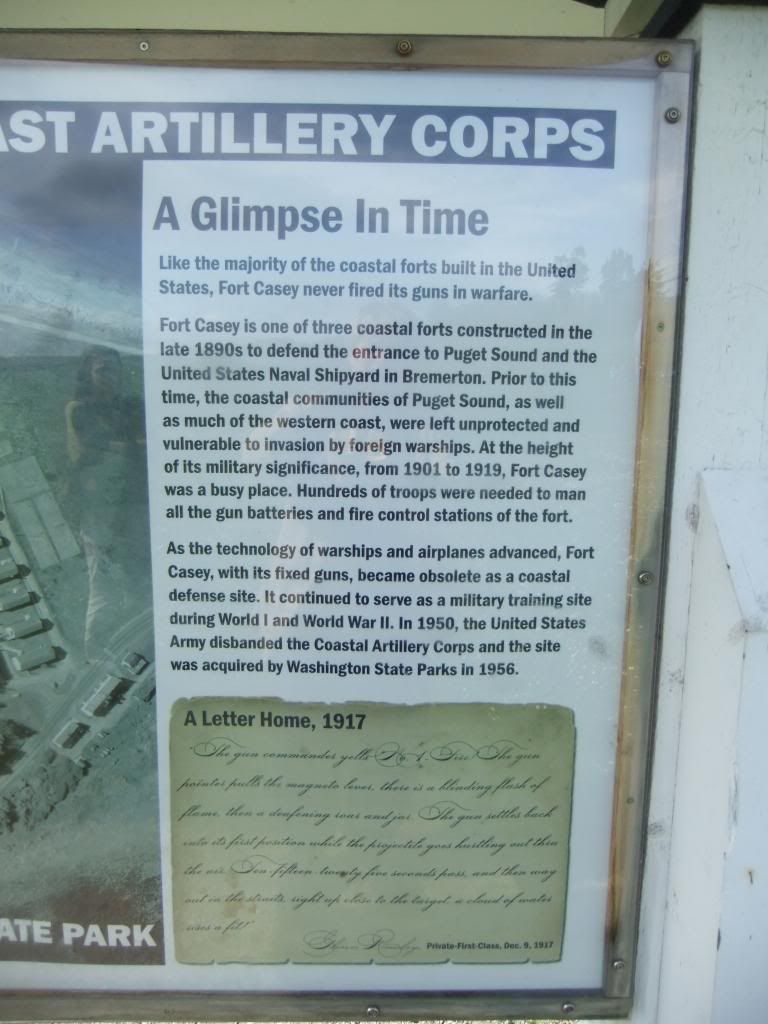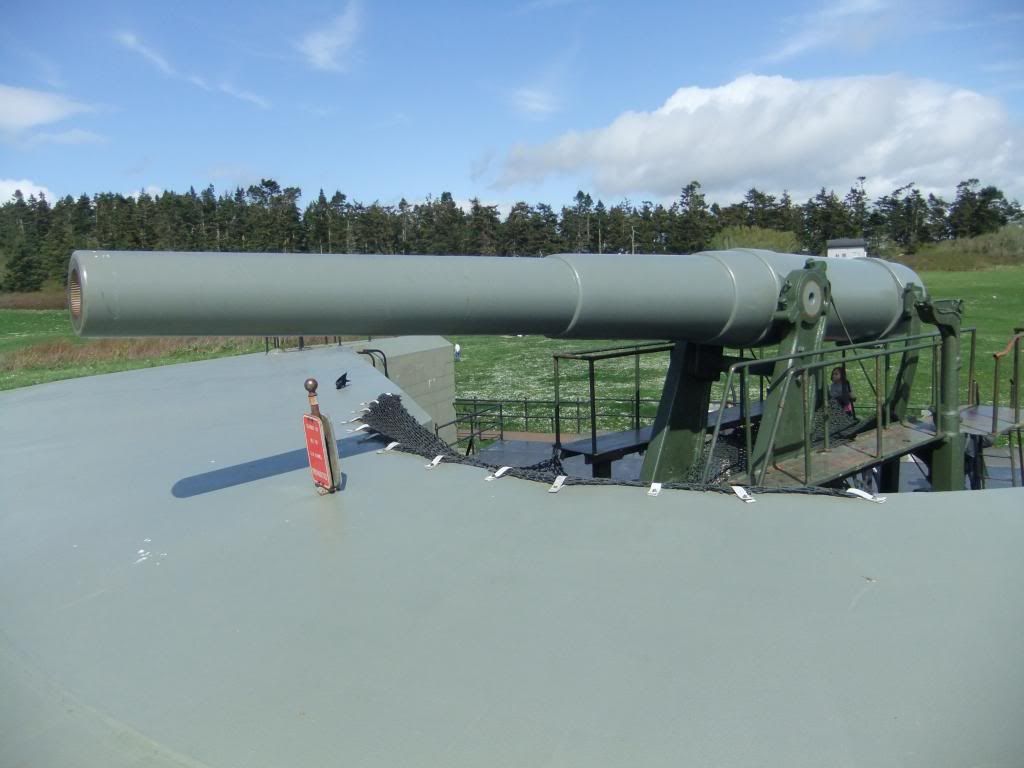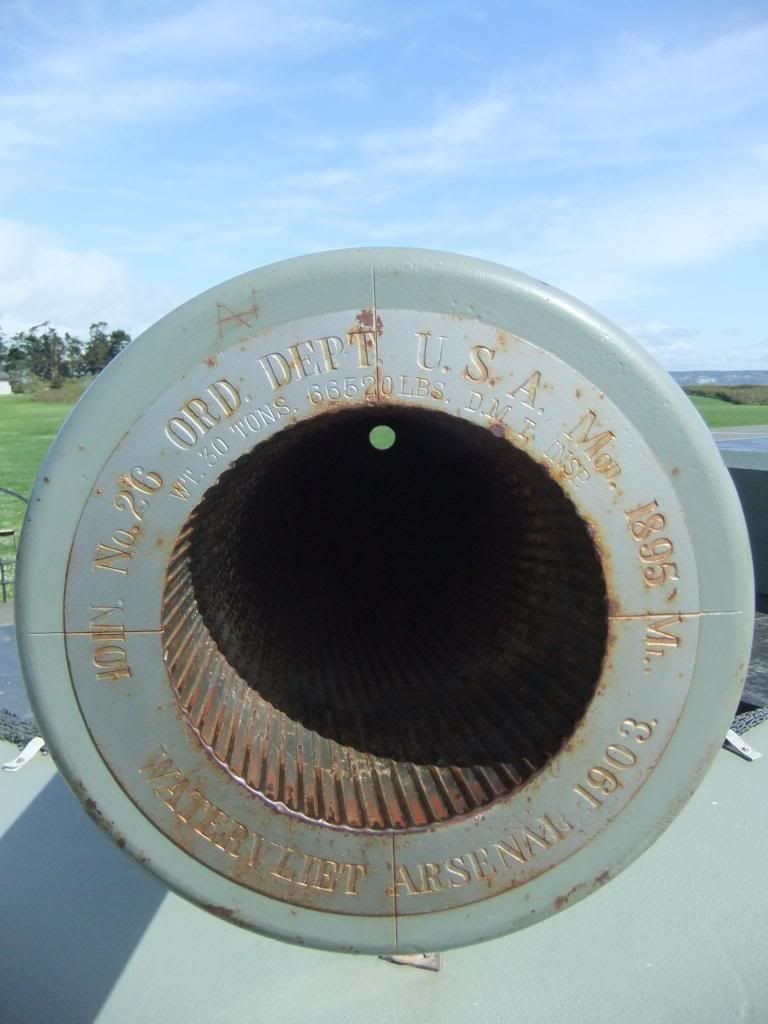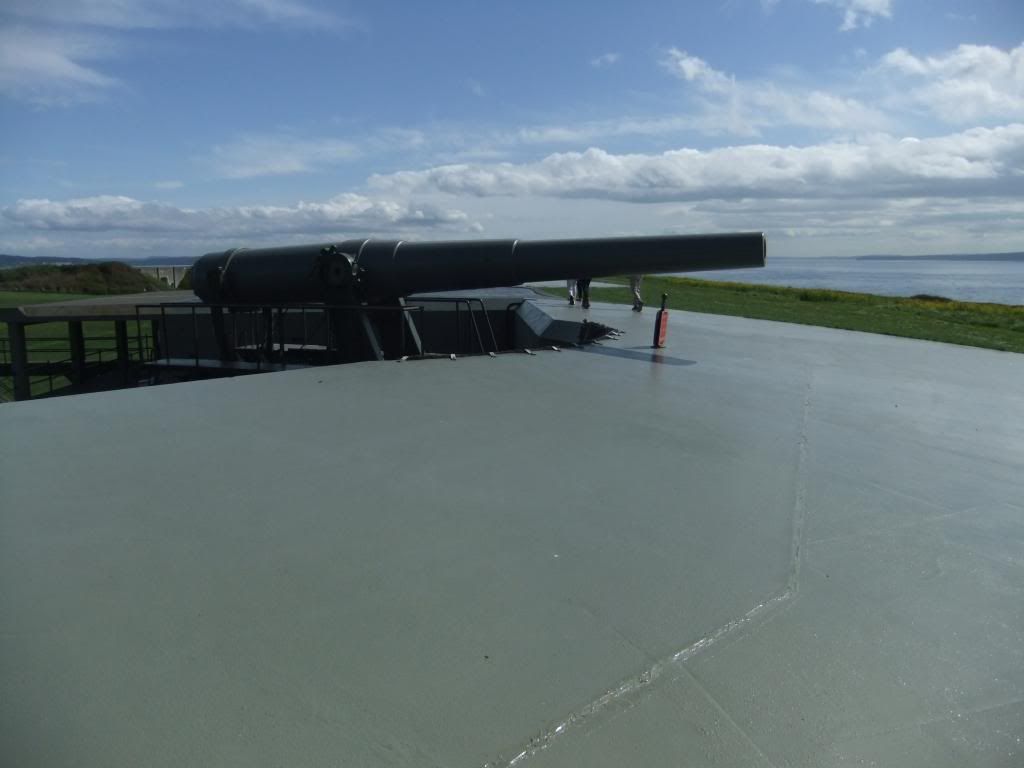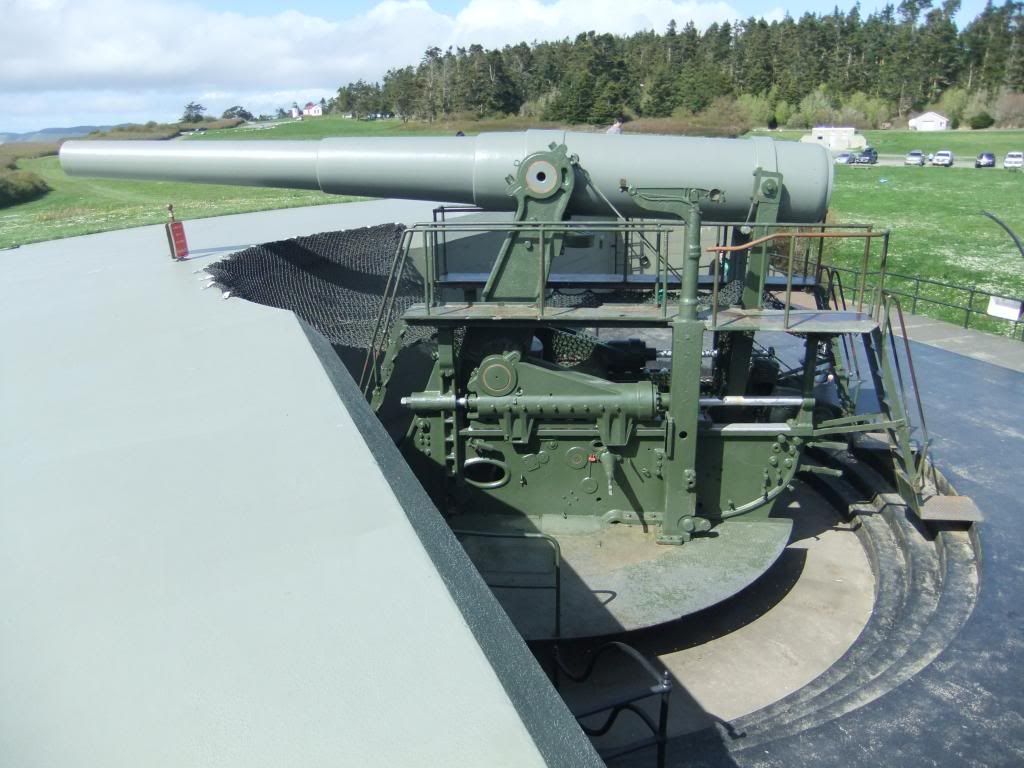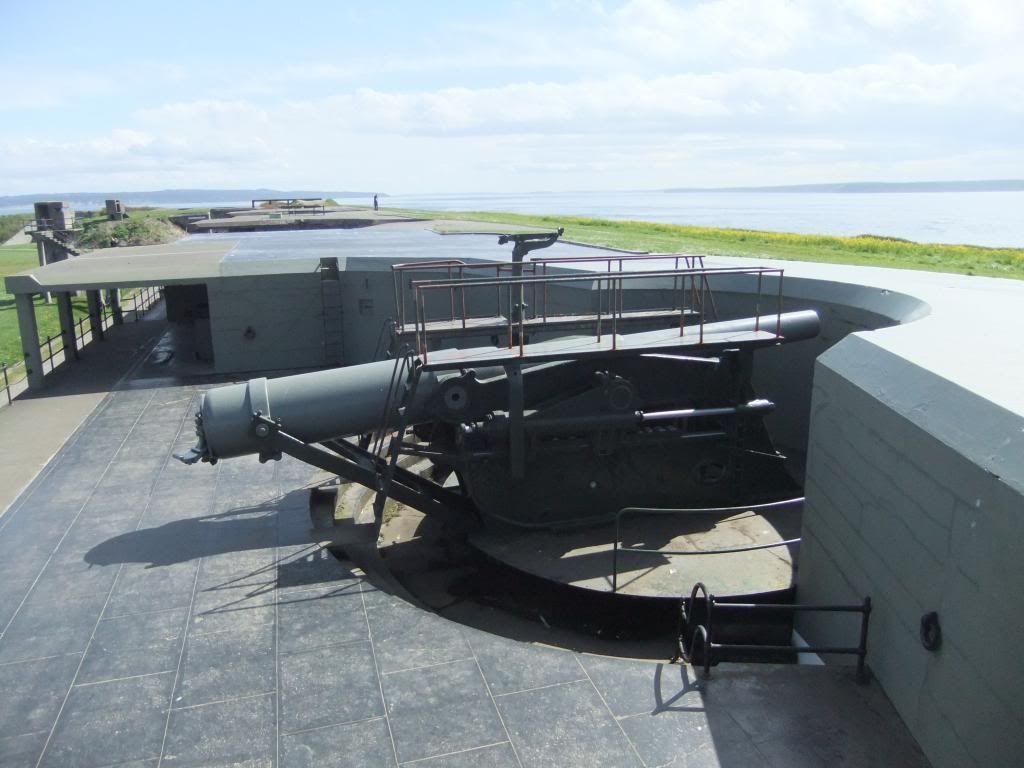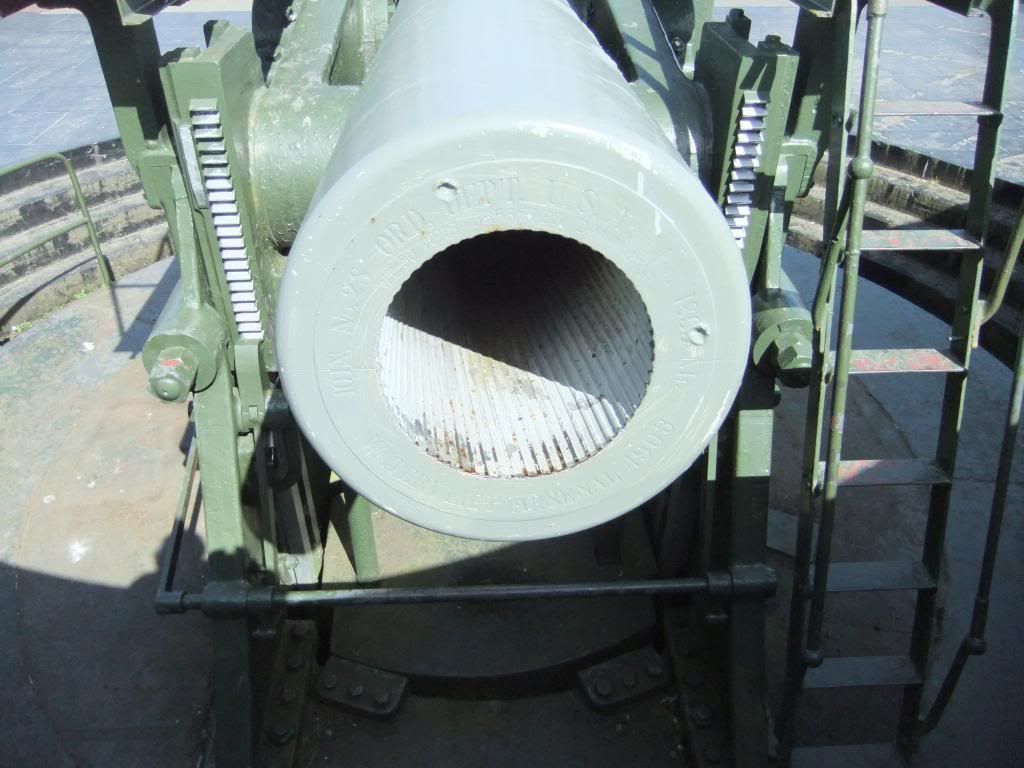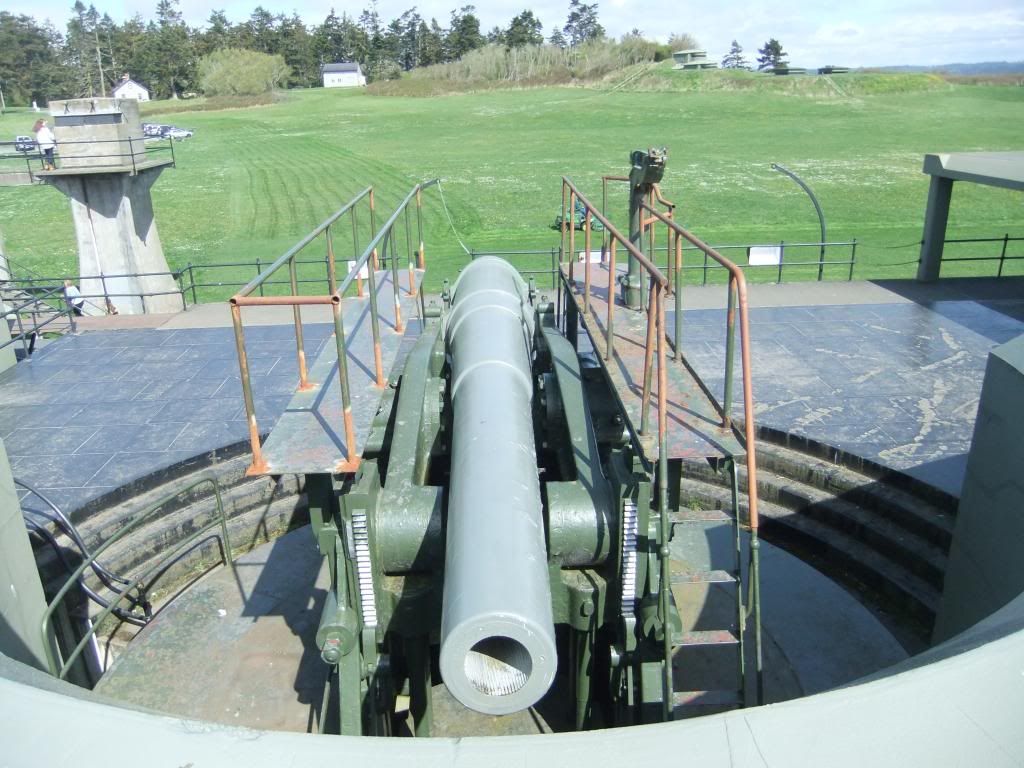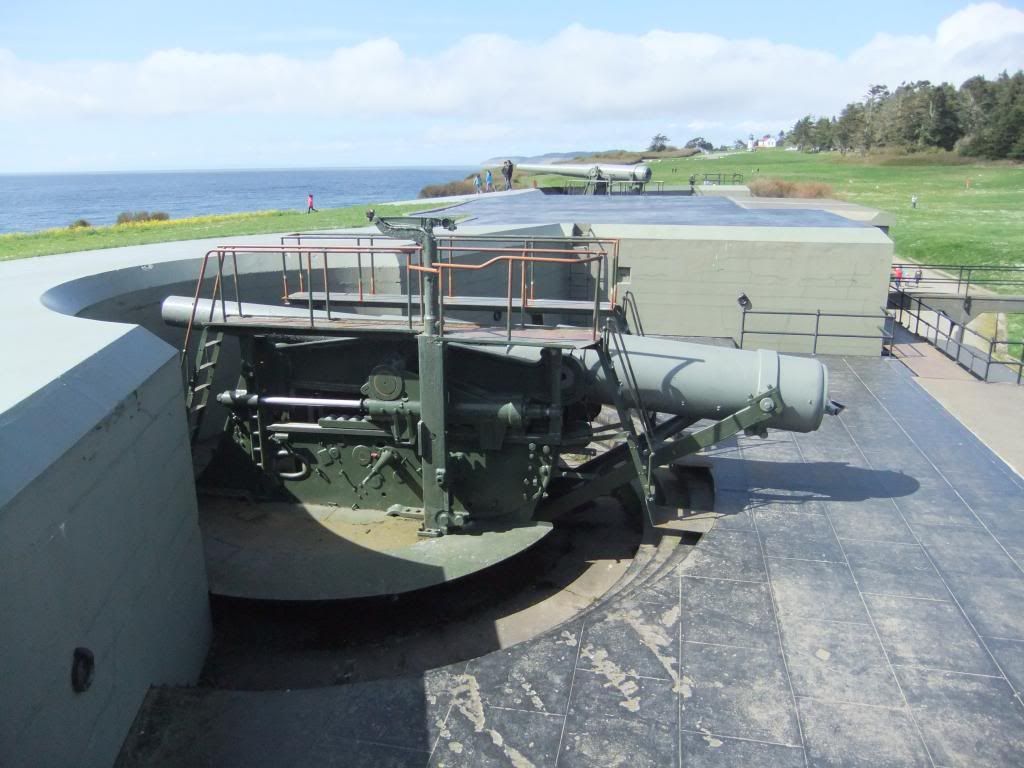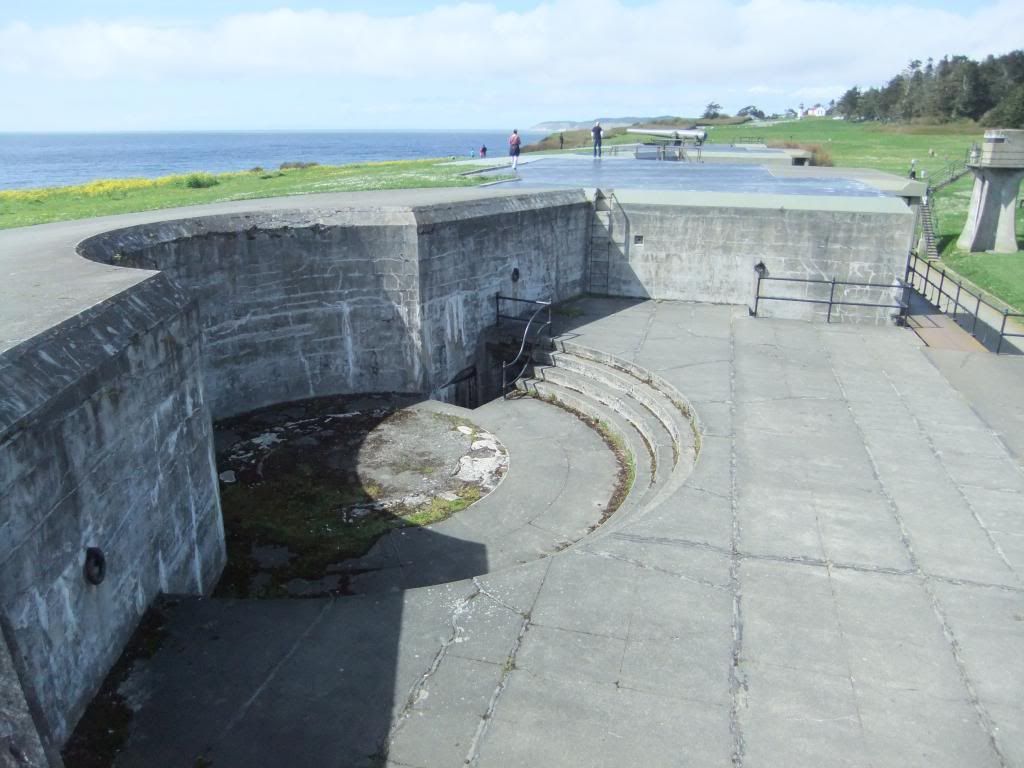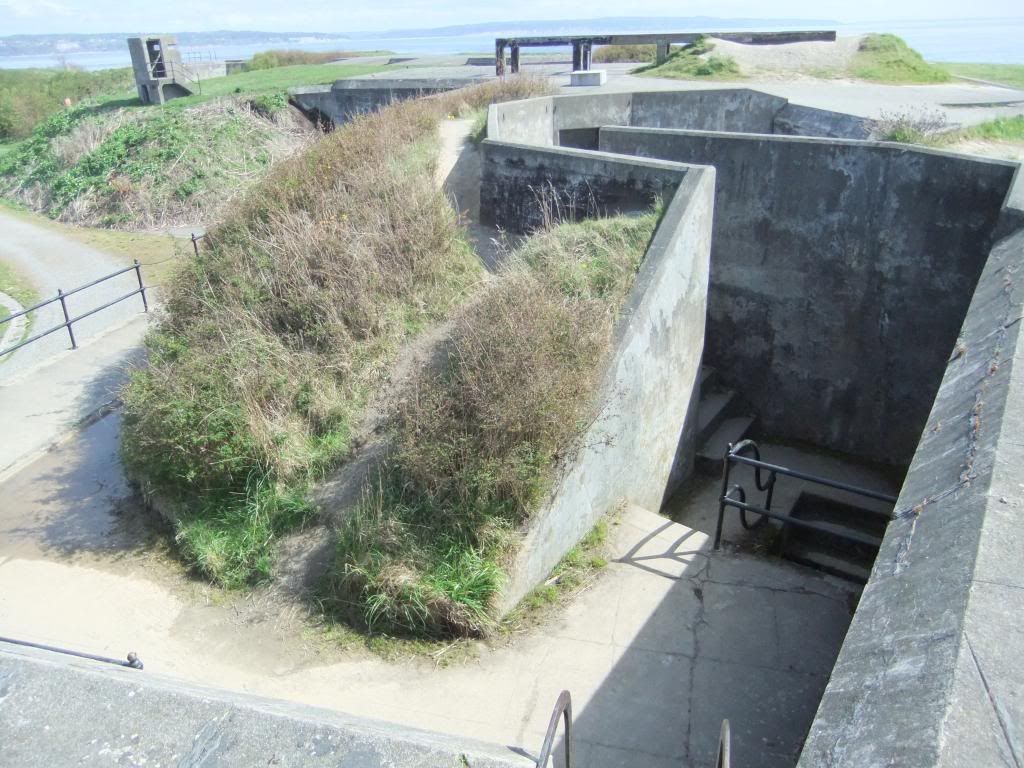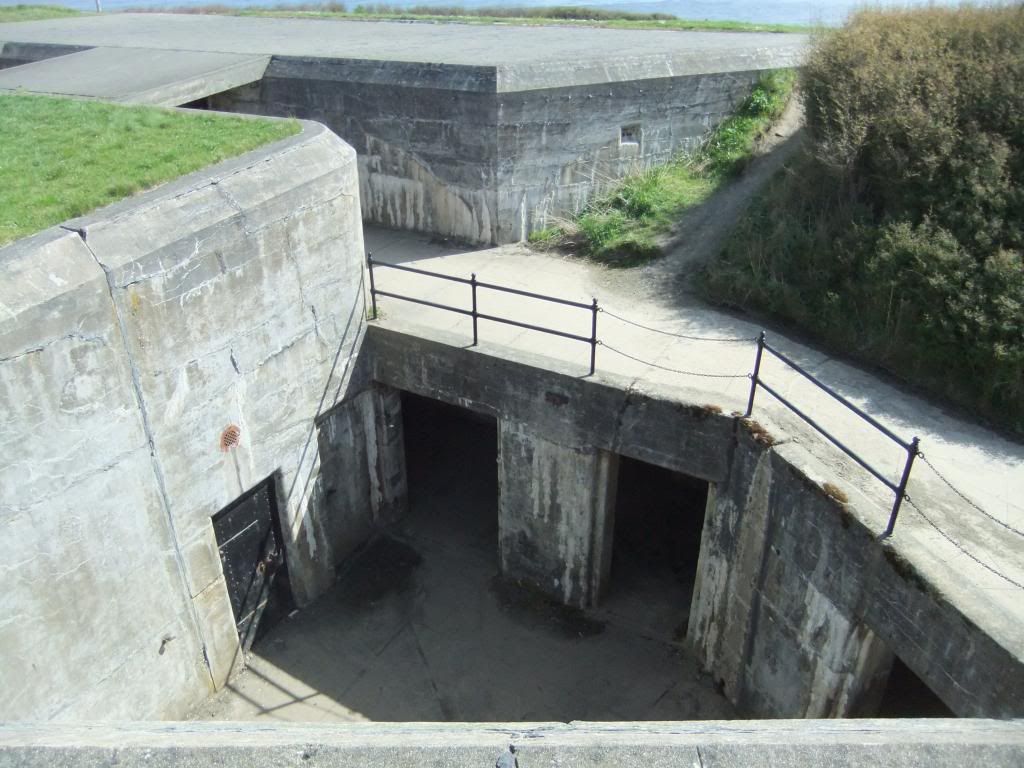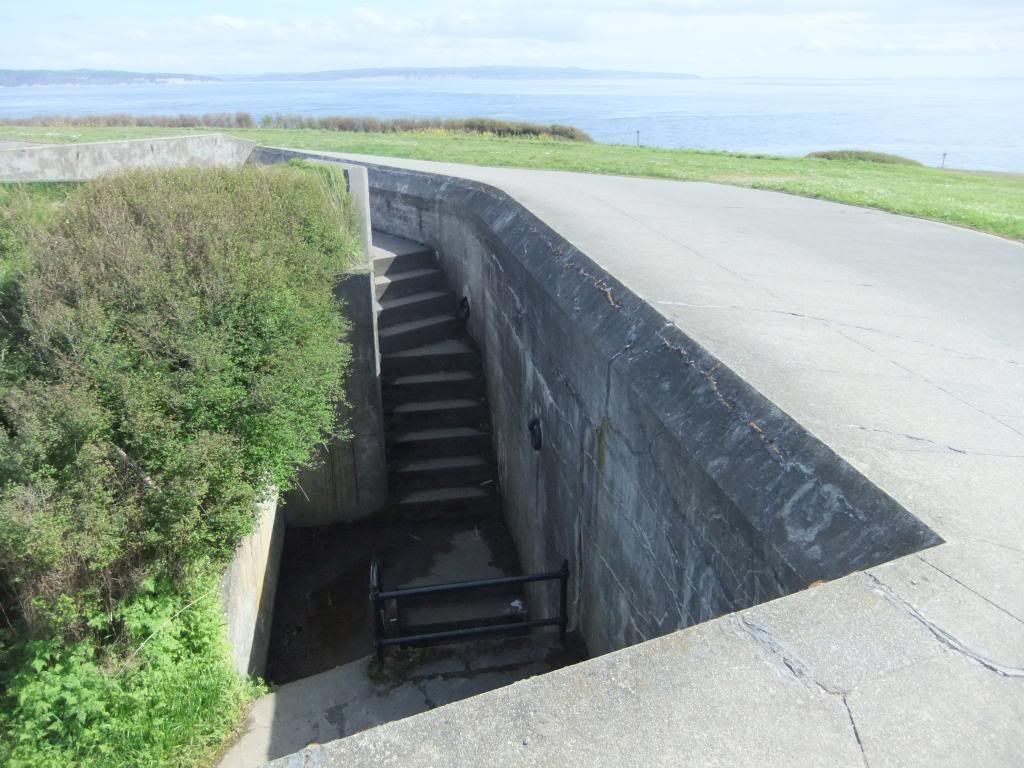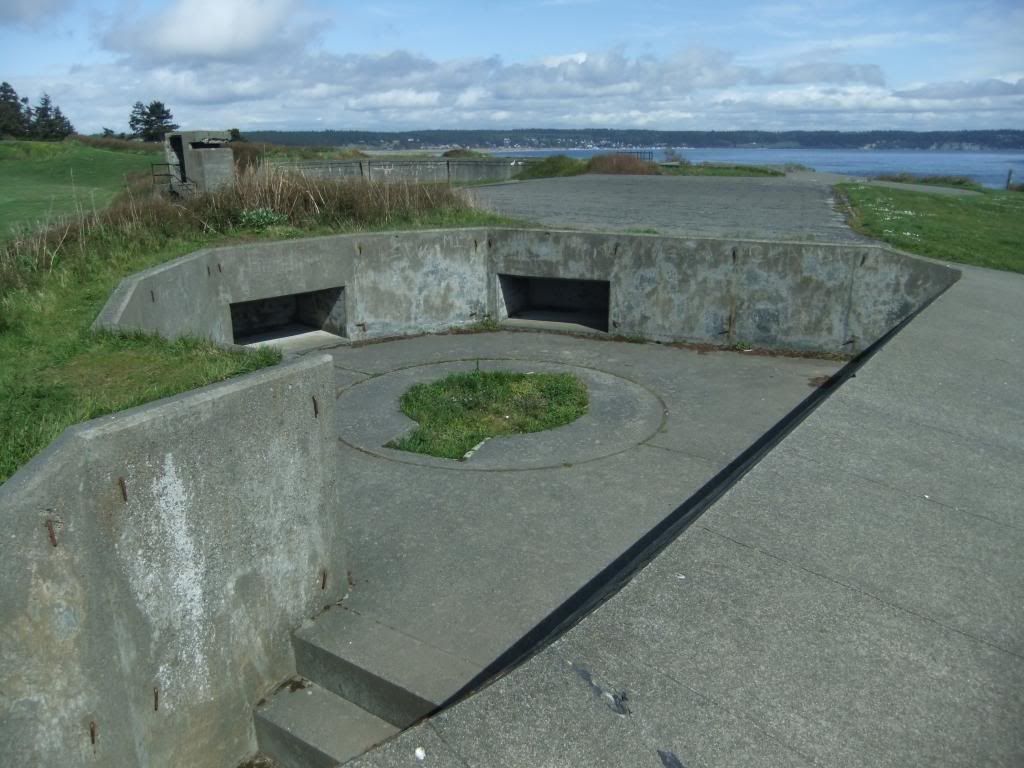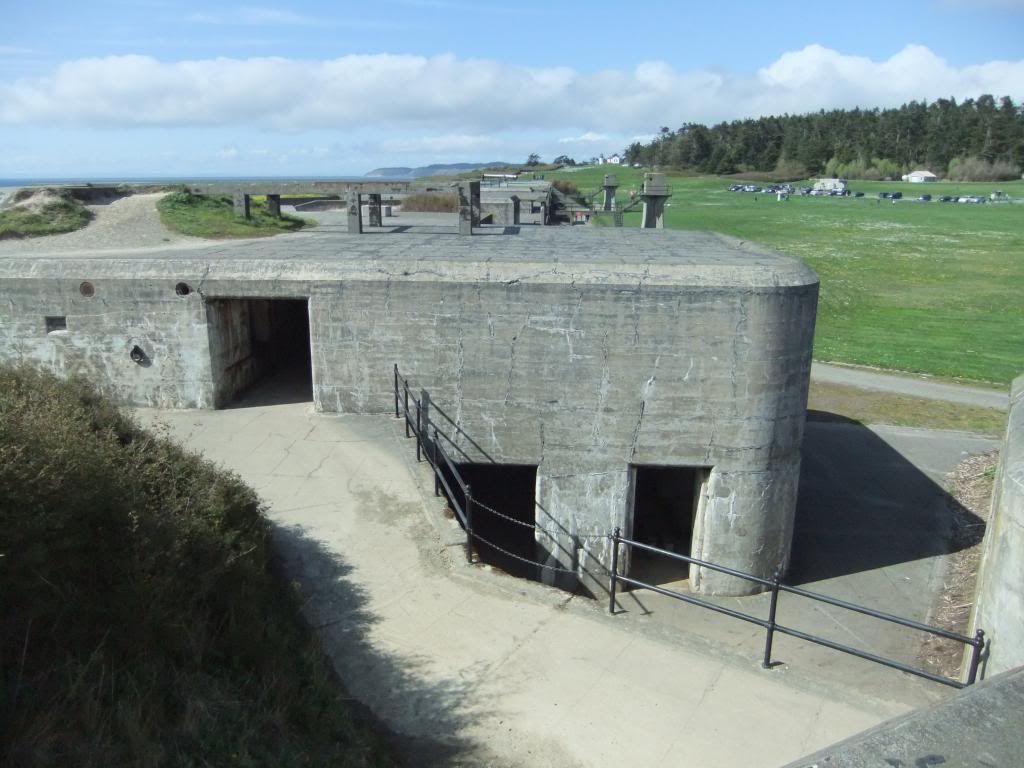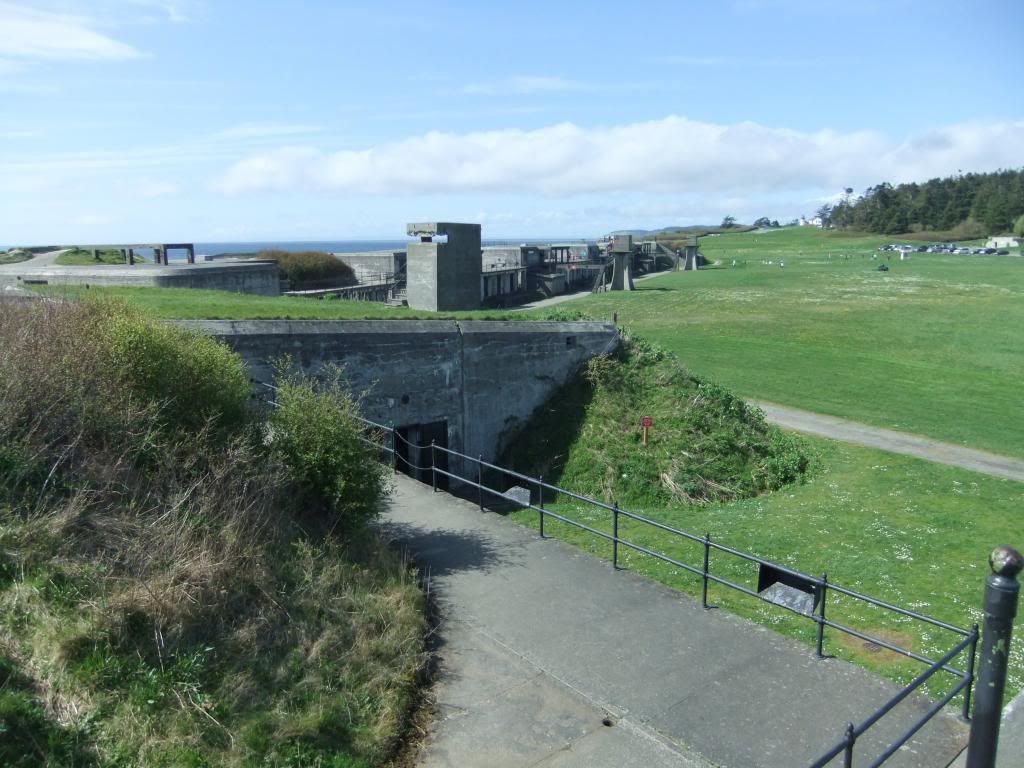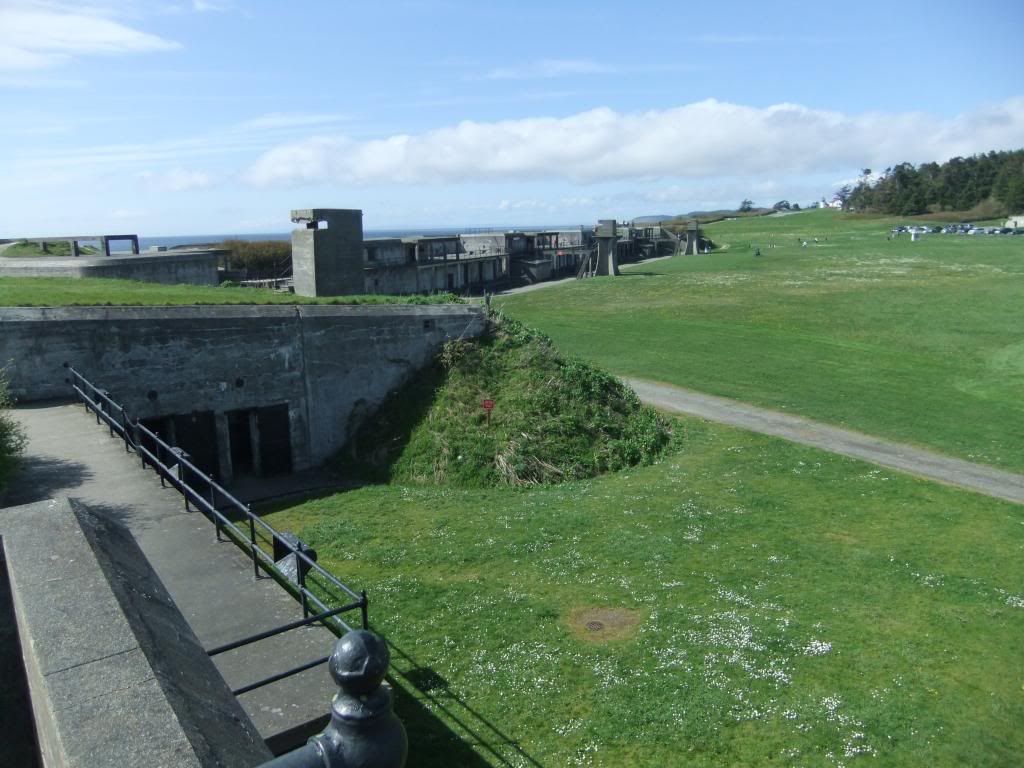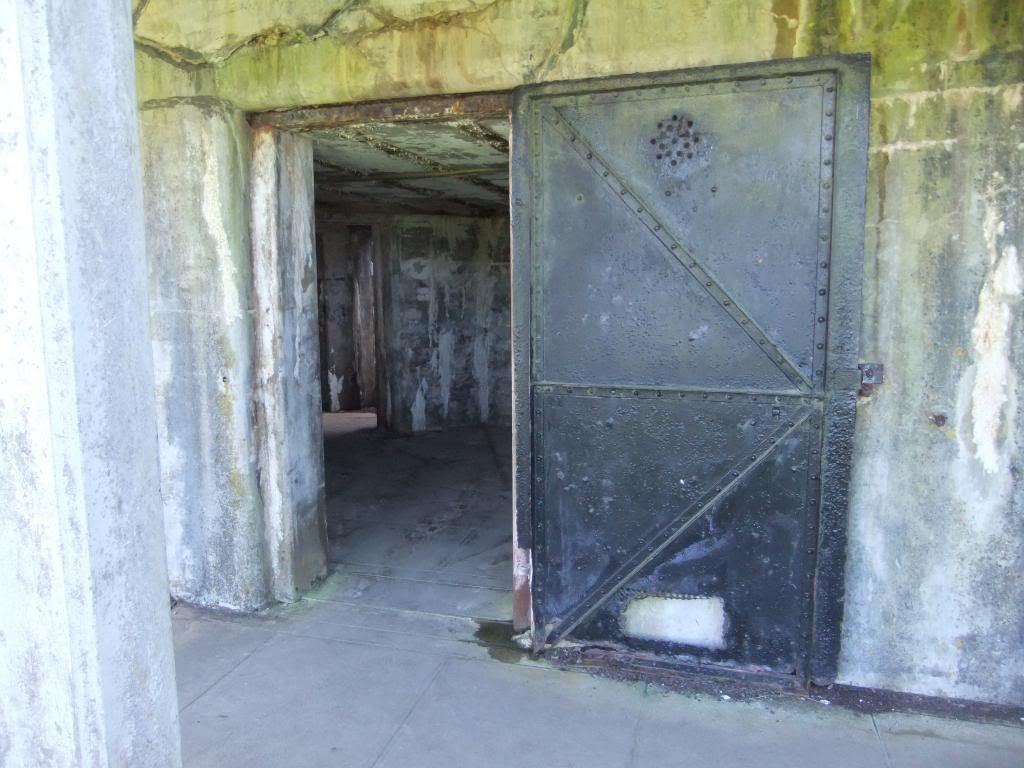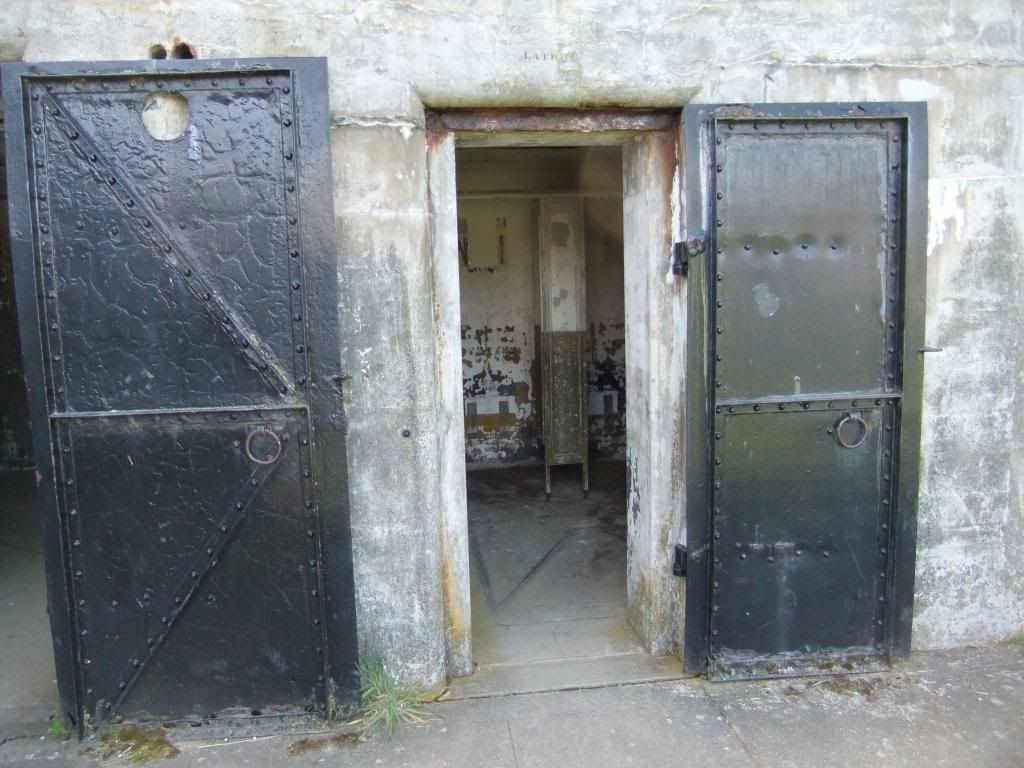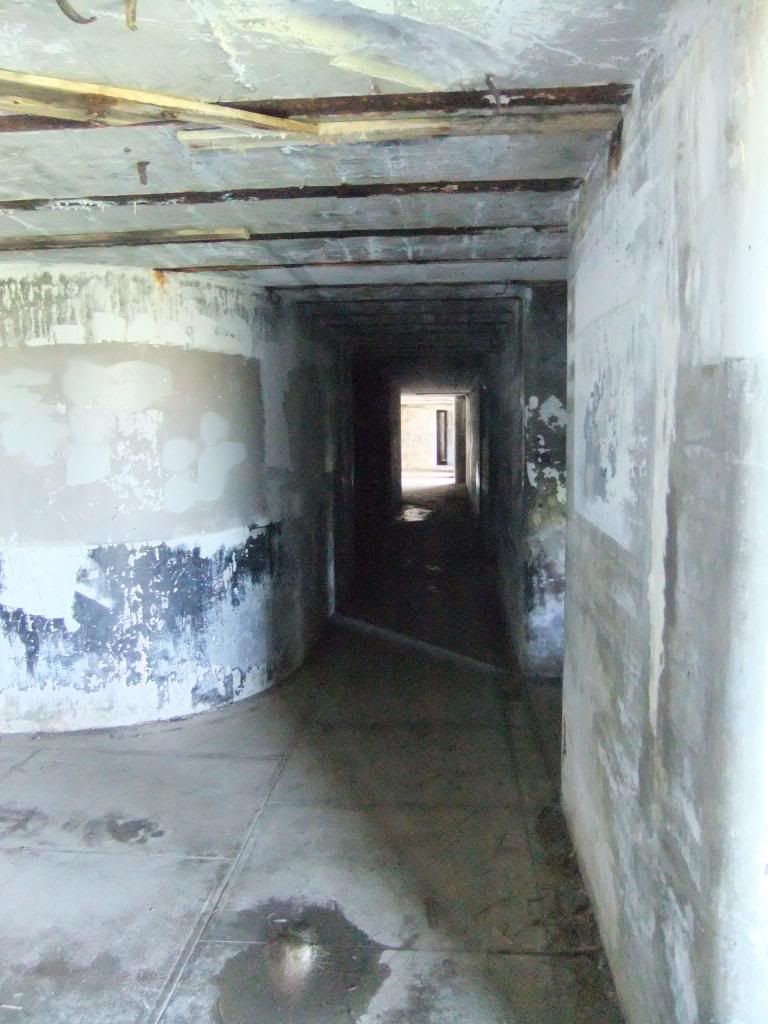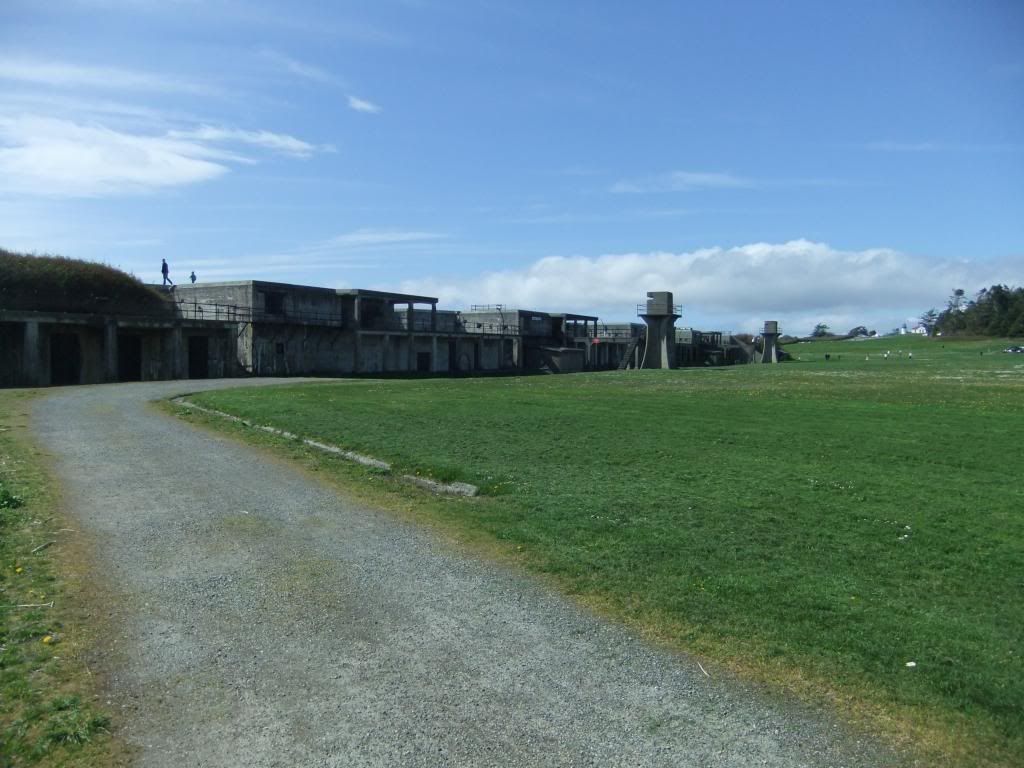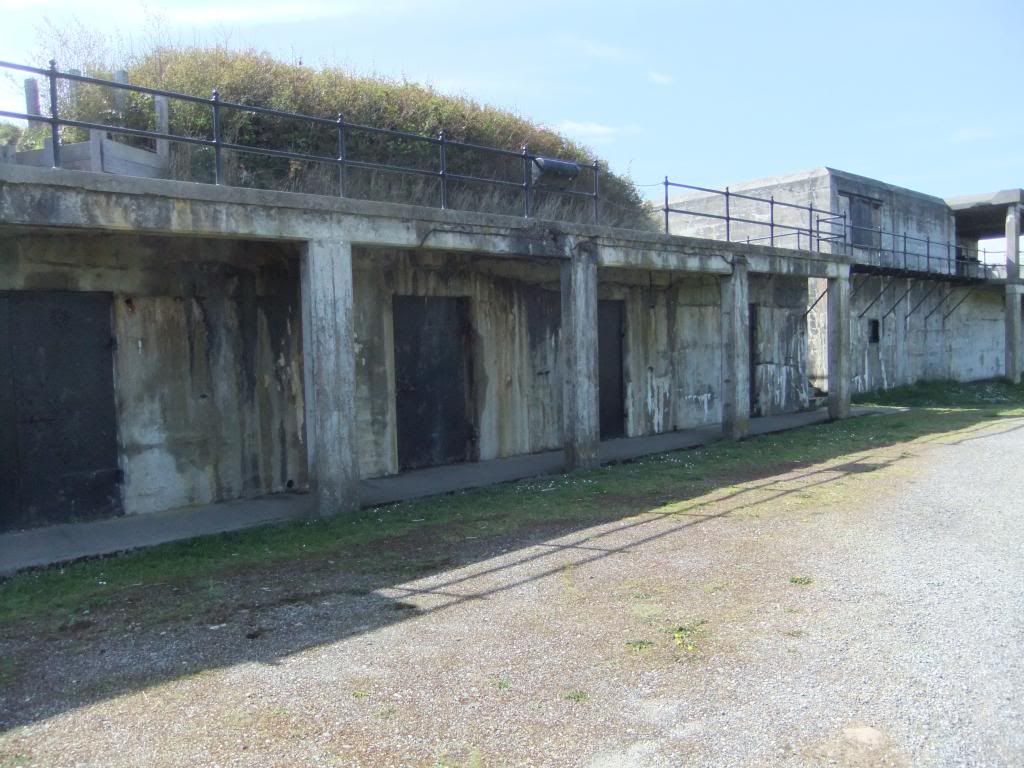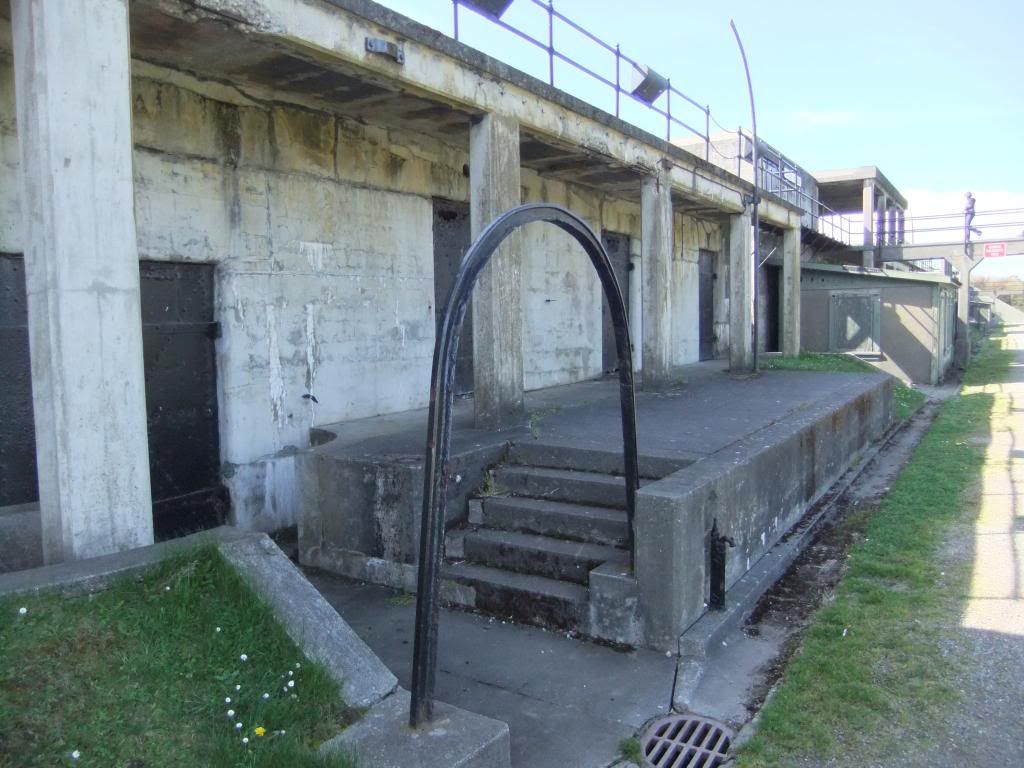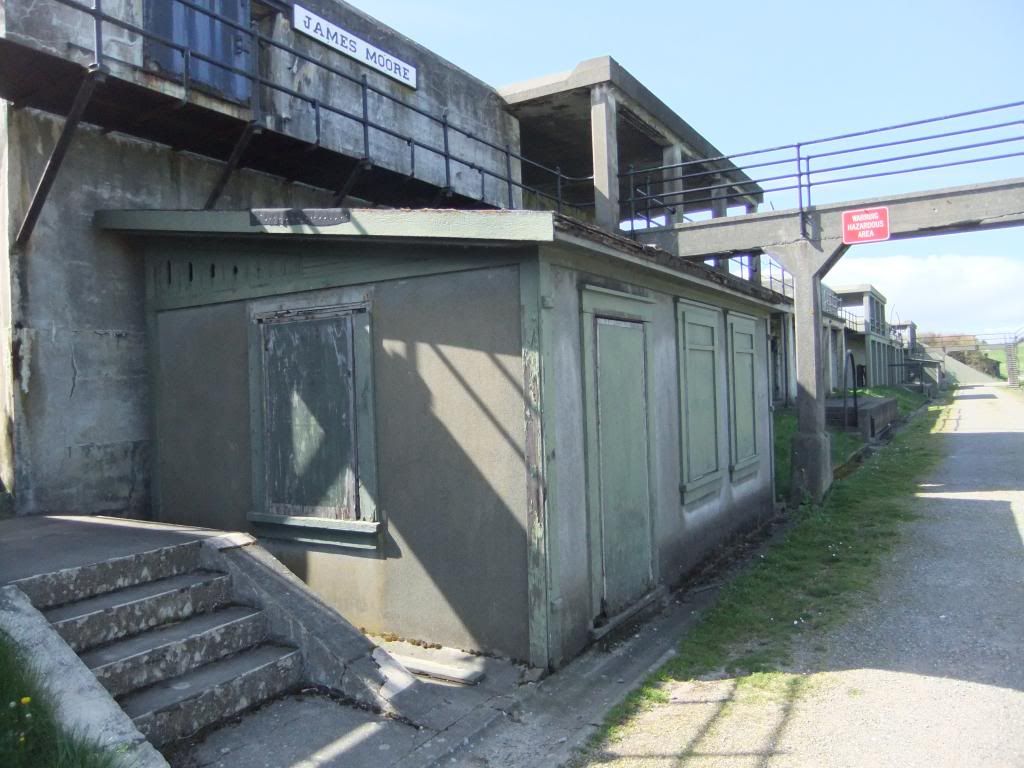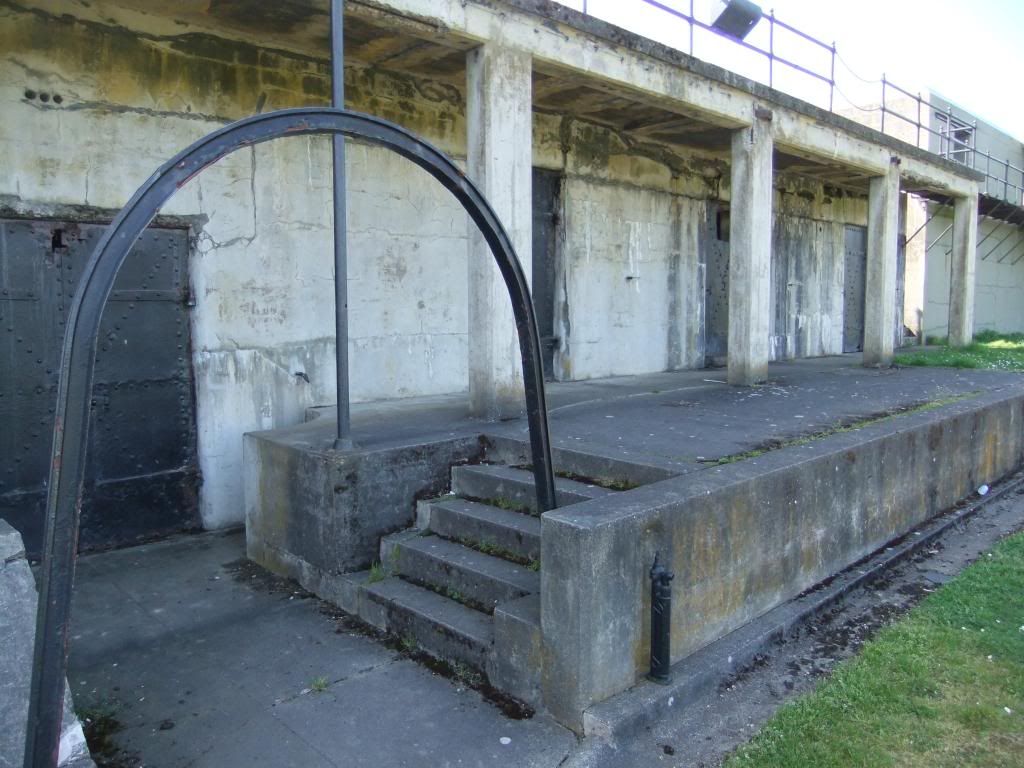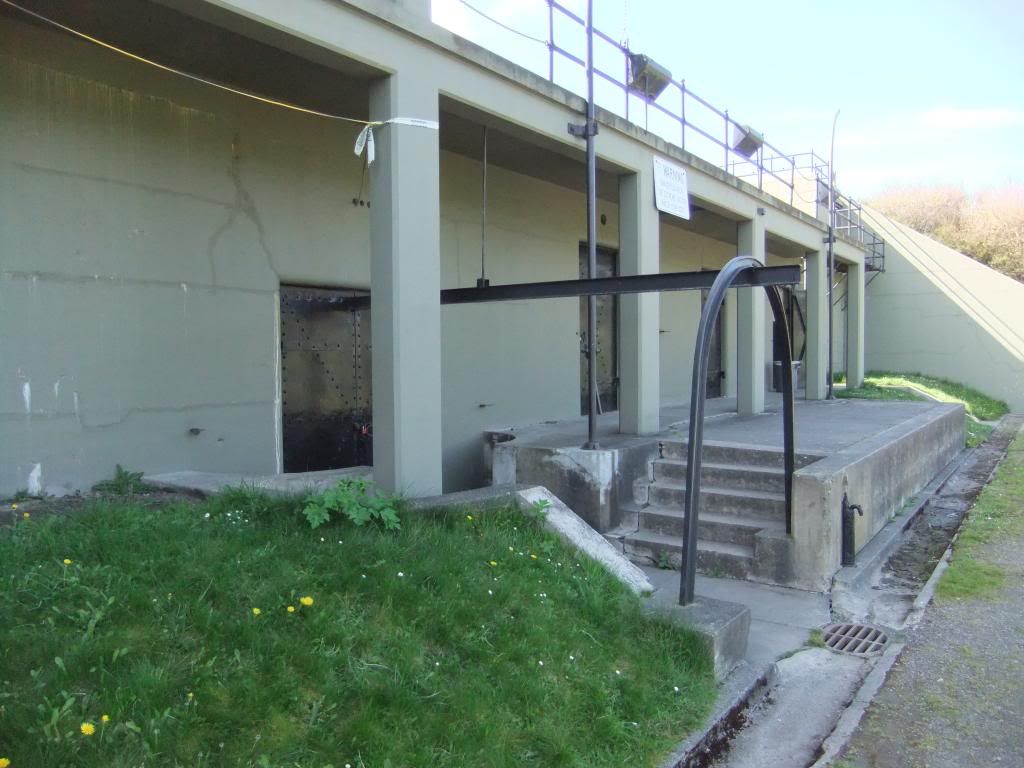 Vlad,
Nice pictures. Some of the concrete structures are very reminiscent of some in the Presidio of San Francisco, and I guess some are still around in other parts of the San Francisco Bay Area. At one time, the coast and entrance to the bay were surrounded with these guns. I never got to see any at the end of the war, when I was six, because most of the military posts around S.F. were still pretty much closed to civilians. Even the main gate, at the Presidio, from which I lived only a few blocks, was manned by an MP Post, first out beyond the wall itself, in the middle of the road going in and out, and later moved inside the wall a few yards, and on only the ingoing side of the street. You still had to justify your entrance to the Presidio at that gate. I remember entering the PSF there with my High School girlfriend, whose dad was a Colonel/Doctor at Letterman Army Hospital in the Presidio. It was his car, and even though obviously teenagers, we were waived on and the car was saluted, due to the Officers Registration decal on the car. I had moved away from the part of the city before the guard box was completely taken down and the PSF became a completely open post.
Interesting times! There is still the building for the Military Museum there, which had some big projectiles out front, but I haven't found it open in years. Don't know if it is still and active museum or not. The Army doesn't have the Presidio anymore, regretably, and the military look is disappearing a little at a time. It is now run by the National Park Service, which in my view, hasn't done it much good.
I would have to say that the arch and its adjoining rail are a basic monorail system for transferring ammunition from the magazine to whatever sort of conveyance used to get the ammo to the guns. Monorails are found all over below deck on a battleship for transferring large projectiles and powder cans. Did you make to Fort Ebey? I remember camping out there, but cannot recall if they had any guns left. I also recall very large concrete 'pits' for huge mortars, but no guns. These may have been at Fort Casey, but I do not recollect.
No Fort Ebey for me, I am hunting a bigger fish called Naval Undersea Museum, Keayport, WA, near the Trident base. If I get there, Jason will be VERY happy, it is a torpedo galore. Fort Casey also has huge mortar pits with no mortars themselves.
There are a number of these forts/coastal gun emplacements all along the left coast and the East coast US & Canadian Maritime's. The guns are sparse to non-existent in all of them. Most of them have been left to the elements and neglected. When WW2 broke out the older guns were salvaged for scrap. A few guns were replaced for display in the forts that were to be opened as state/ national parks or historic sites. There is a great State park in ME at the Penobscot Narrows, FT. Knox, that had to bring in Rodman guns for display from a fort in NJ. Originally the fort had almost 200 guns and now has 4-5.
Thanks for the tour Vlad.
I've heard that assignment to the Coast Artillery was considered a very prestigious posting back in the day. It must have been good duty. Not quite like being in a guided ICBM silo, but the basic purpose was the same.
Adding to John Moss comments on the SFP. When the Presidio was still military my wife and I went to a day long history program conducted by a Colonel Halsey who was a nephew of the Admiral. The morning was spent in a classroom the afternoon was a tour. There is or at that time was a 12 inch disappearing gun in one pit. It either was an older or of different design as the ones Vlad pictured. It was in the retracted position but released by a crew helping the Colonel. Four of us students had the privilege of retracting it by hand with two big cranks one on each side of the carriage. Two men on each crank. Took about 4 or 5 minutes to do the job did not seem to be moving at all! Of course during firing the gun recoiled and locked back for loading then released up for firing. There was a huge weight in the pit below the carriage that did the job. The Presidio also had several mortar pits but without guns believe the Colonel said they were 12 or 14". Mortars were used for high angle fire to penetrate the deck of a ship. The Colonel said because of the noise when the Coast Artillery practiced they notified the public before hand. The 16 inch guns at other points along the San Francisco bay were sold after WW-2 to the Gillette company and the steel used for razor blades. Every time you shave you will remember this story.
Gourd
Great pictures! I have been to this particular site a couple of times. These guns are on both side of the Puget Sound and could shell any ships trying to enter the harbor with several miles of overlap. On another note two separate currents meet out in front of this battery and you can often see Killer Whales hunting along the foam line. Thanks for the pics, brings back some great memories. Dave
Here is a photo from a 1919 "Collier's New Photographic History of The World's War". I think of silk as something thin, and those gun powder bags are heavy and nothing close to "thin". Those bags must have been very expensive. Why not to use cotton?

Sksvlad,
Yes, thanks for the pictures. Great coverage of a once widespread type facility. In addition to the previously mentioned coasts, there are some very similar installations at Ft Pickens, in the Pensacola, Florida area. I don't know if these are still open, and I don't remember seeing any of the guns there.
Taber
TO THOSE OF YOU INTERESTED:
FORT DE SOTO BEACH IN FLORIDA HAS ABOUT FOUR OF THE BIG GUNS STILL ON THEIR MOUNTS AND A FEW OF THE MAGAZINES STILL INTACT. I DON'T REMEMBER THE MODEL OF GUN, BUT THERE ARE ONLY FOUR LEFT ON DISPLAY IN THE WORLD, TWO AT FORT DESOTO AND THE OTHER TWO IN THE PHILIPPINE ISLANDS. THIS FACILITY WAS FOR THE PROTECTION OF TAMPA BAY. THEY ALSO HAVE SOME OF THE FINEST SUGAR SAND ON THE GULF COAST.
Likely covered in prior posts…but; West Point Military Academy (very close to where Vlad lives and I grew up; on the Hudson River an hour+ north of New York City) had two "disappearing guns" through the 1960's (? 1970's) that we played on for hours as kids.
They are long since removed and the concrete batteries remained (? still) for years.
I was too young to comprehend "caliber" (if truly they were "big boy" coastal guns) but thought I knew them as "coastal guns".
I couldn't quite figure them on the banks of a river; one seeming situated north; the other south making a little sense to me as it could reach out south toward NY harbor (?). (but the one pointed north "up river" preplexed me) Good memories of the many, many static displays at West Point (back then!)
Vlad, I cannot thank you enough for posting these photos and all the photos of the other historical places and museums you visit. They always make me so proud of America and to admire the men and women of all generations who so incredibly serve our country. It is shameful that so many of these historic places are being dismantled and or neglected. Those disappearing guns and their infrastructure is just off the charts mind-boggling amazing! I hope you get to visit, Keyport and take gobs of photos of their torpedos. So many of my torpedo artifacts have their markings on them.
Jason
Jason,
I did go to Keyport Museum, here is my post viewtopic.php?f=8&t=15711, you really need to get there, you heart will melt…
[quote="sksvlad"]Here is a photo from a 1919 "Collier's New Photographic History of The World's War". I think of silk as something thin, and those gun powder bags are heavy and nothing close to "thin". Those bags must have been very expensive. Why not to use cotton?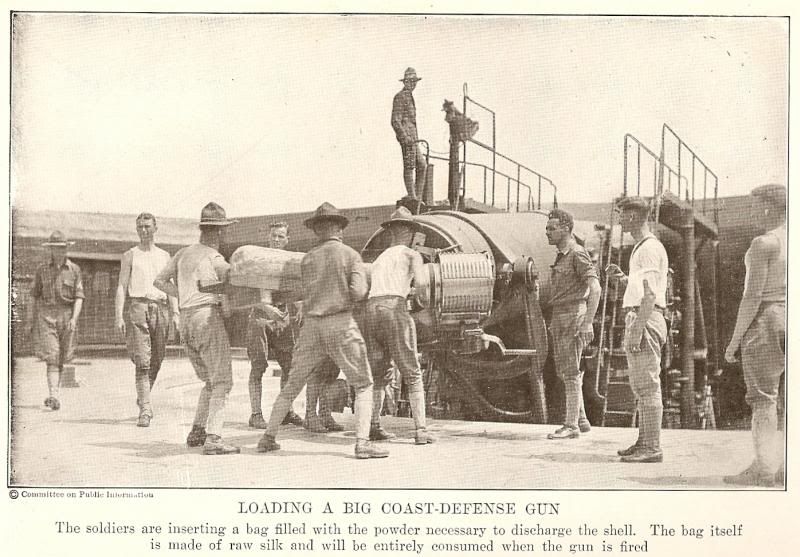 [/quote]
During my navy days we learned that silk bags were used because they were consumed completely whereas other fabrics, such as cotton, left smouldering pieces in the chamber and bore; VERY DANGEROUS.
gravelbelly