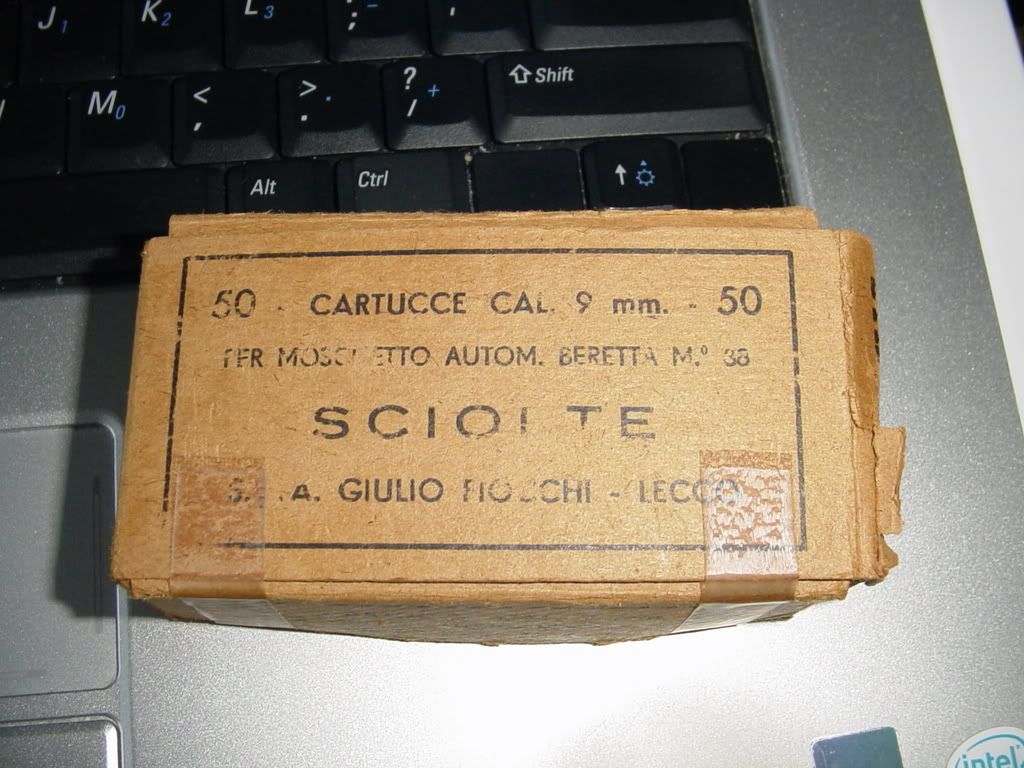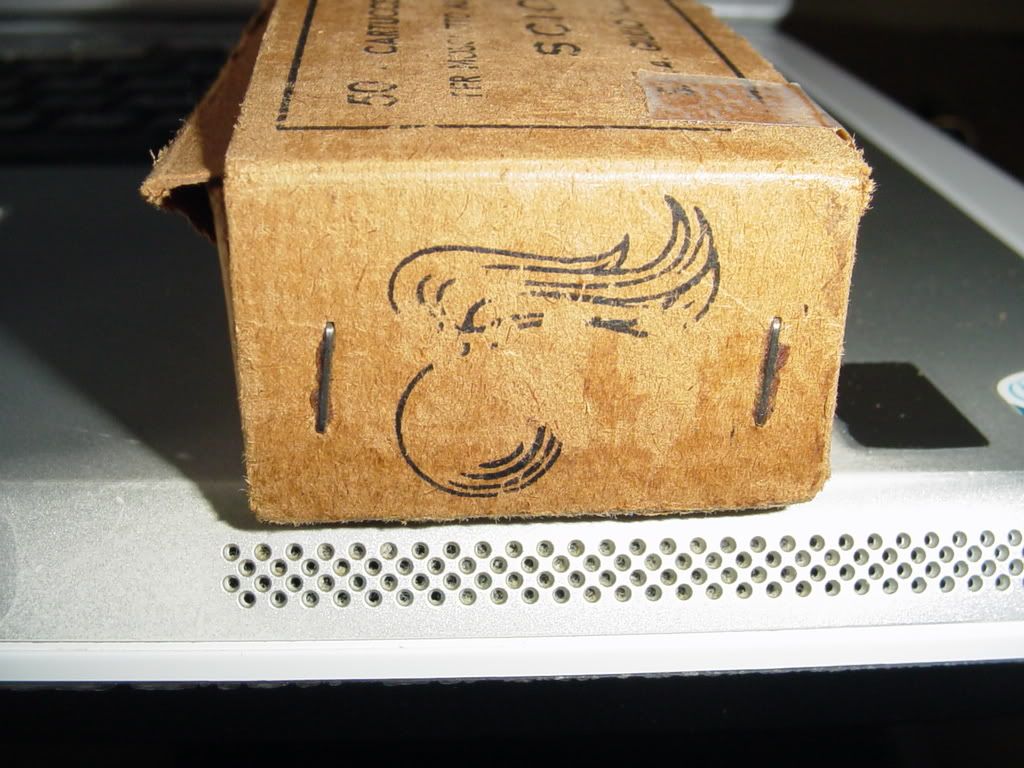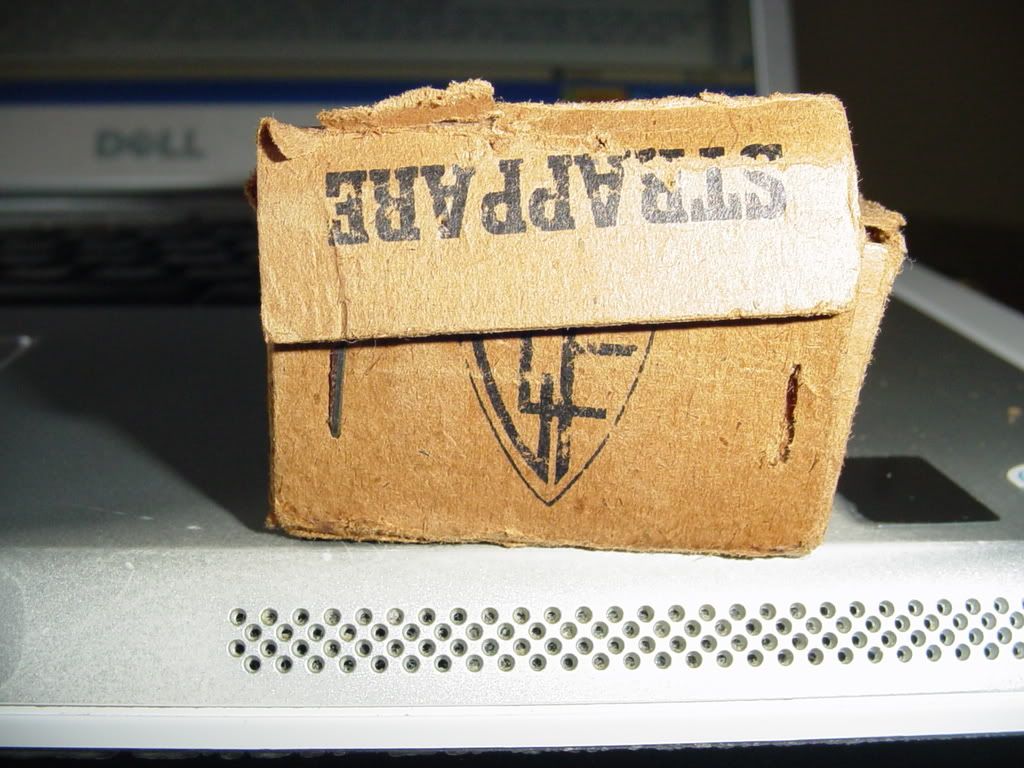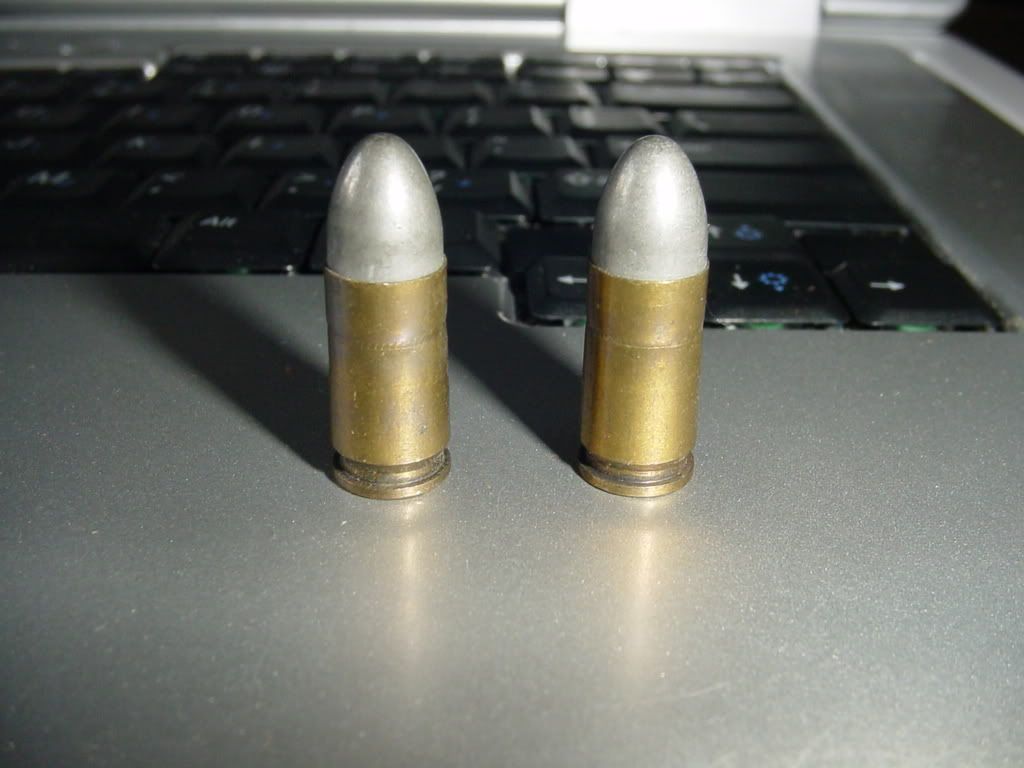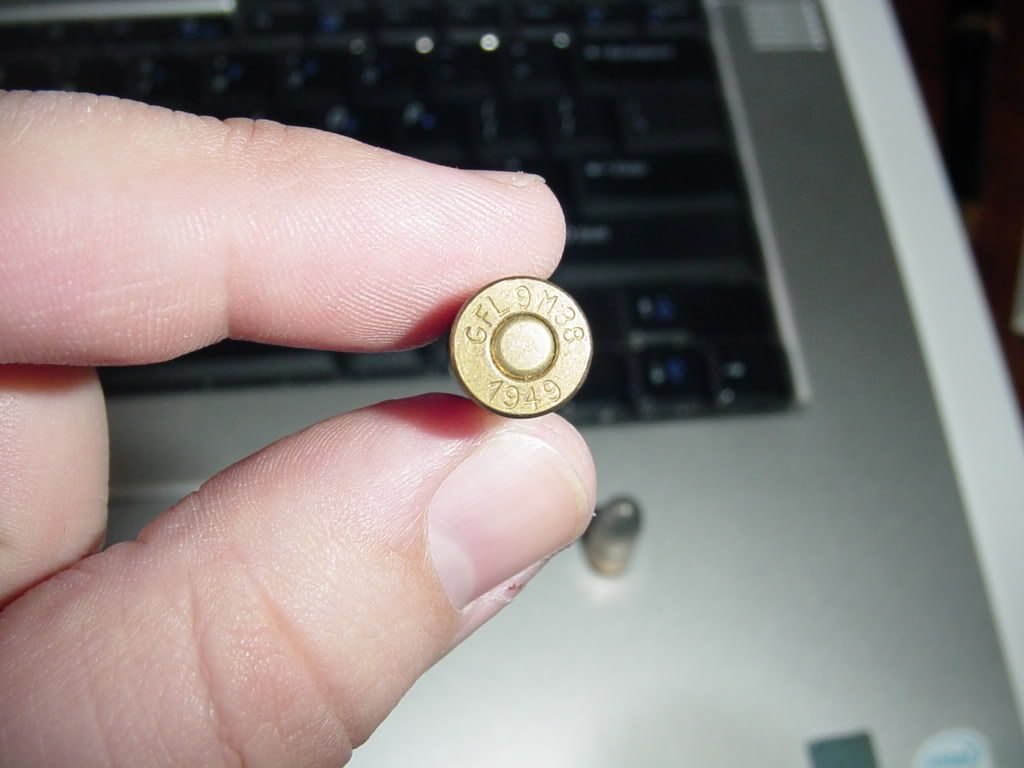 Only 48 of the 50 rounds were in the box, and one of the 48 had some corrosion near the bottom of the casing. The rest were clean.
The box is obviously a little worse for wear, but it's still in one piece.
According to the headstamp, these were made in 1949. If anyone can give me any information on the "flaming bomb" design on the side of the box, or any info at all on the rest of the markings, I'd appreciate it.
Regards,
Jim