I purchased this many years ago solely because I thought it was cool. It is a very tiny mortar, guessing around 50 MM's? I was told it was either French of German. It is stamped SEP 40 and M 39 around the part the fuze screws into. If you look carefully at the tail section, it appears to have been modified by having a threaded rod screwed into it. I was told that it may have been modified to be used as a rifle grenade. I really have no clue, but figured I would post a few pics for the experts out their to take a look.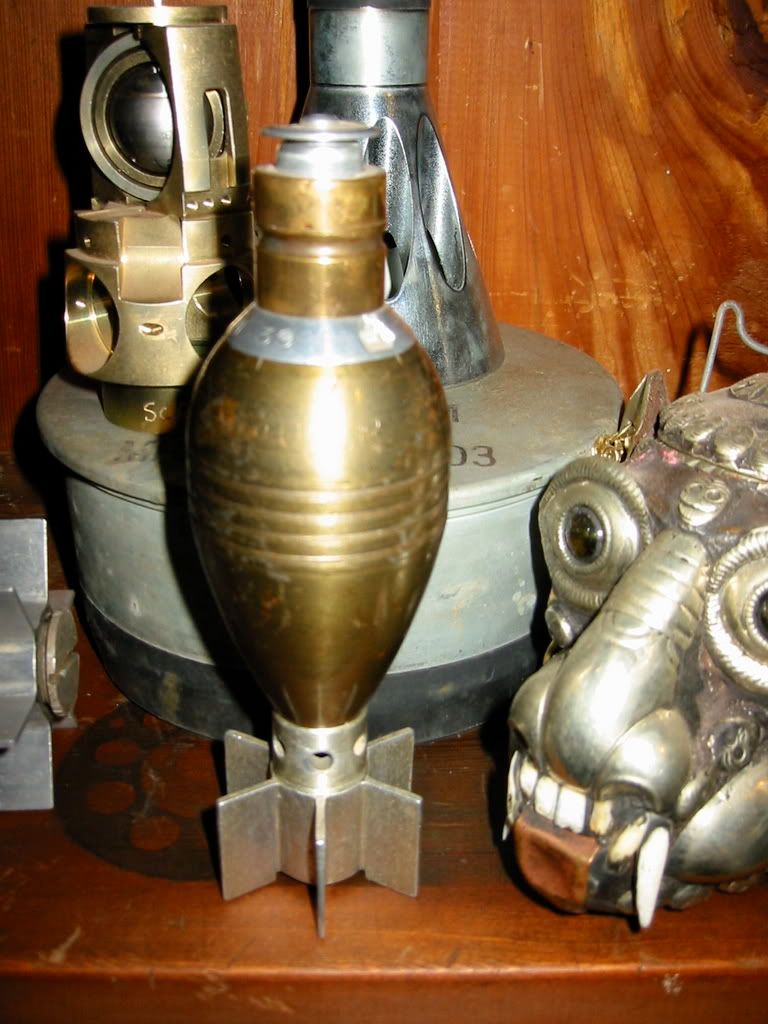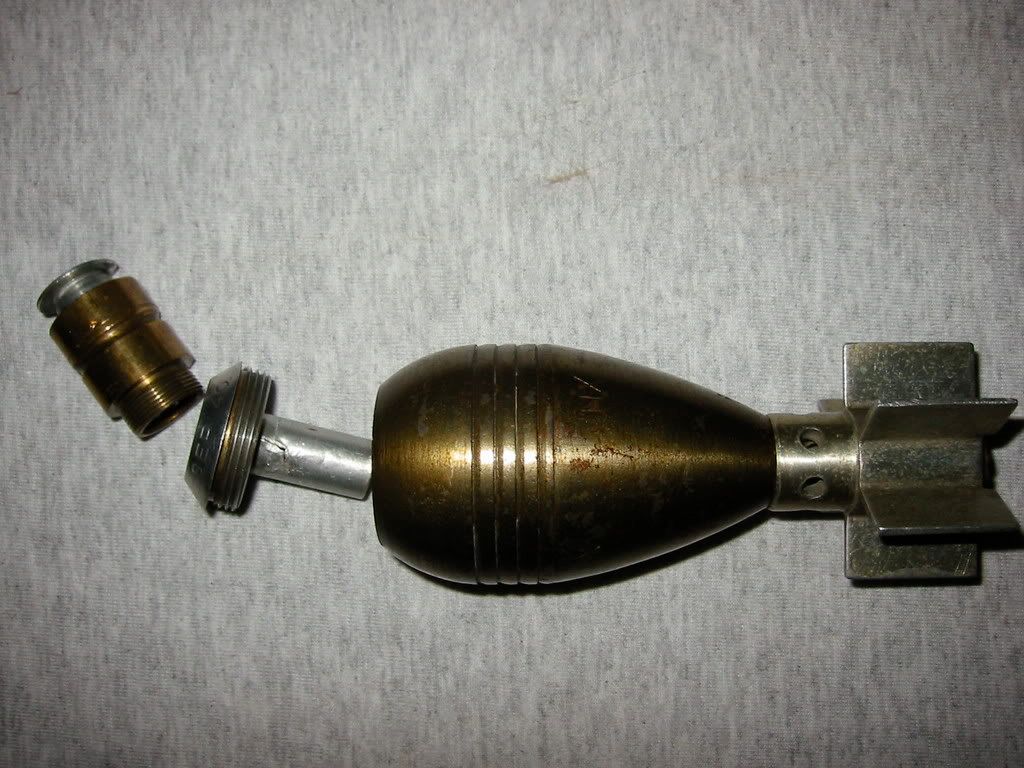 This photo shows the modified tail.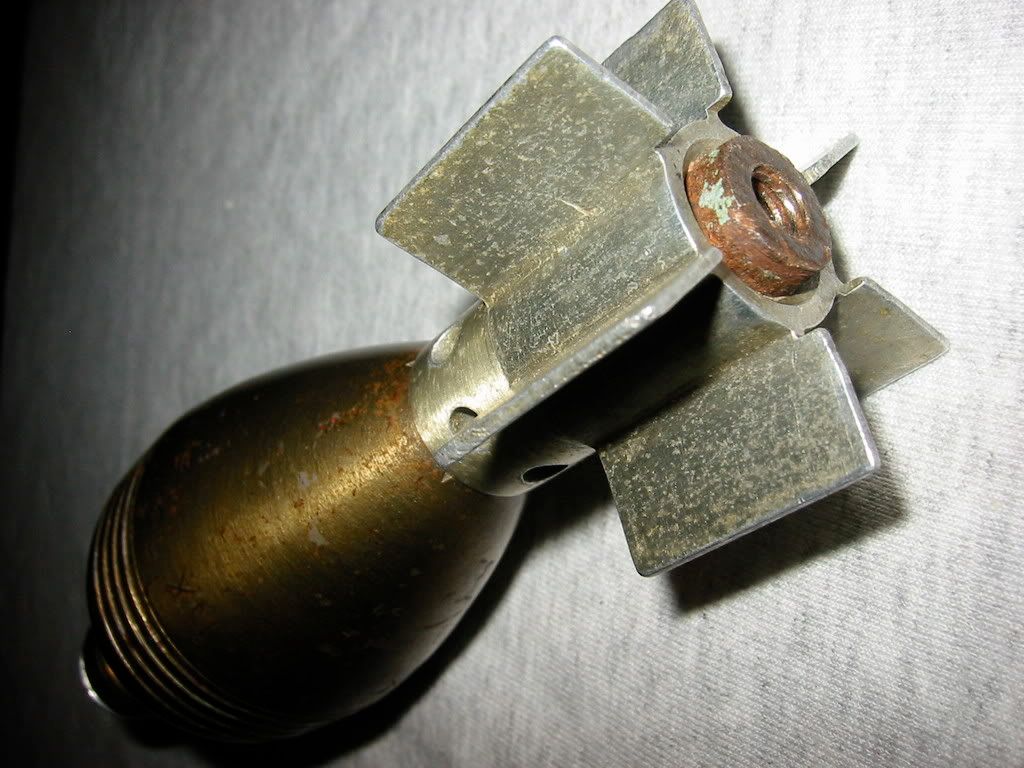 If you look carefully, you can see the letters NX stamped in a few places on the body. The letters FSC 2940 LR is also stamped in the body.

Here you can see the fuze base stamped SEP 40