Illustrated below are a set of rounds reportedly made by SIB (Société Industrielle de Balistique, 3 rue des Moines, F-78000 Versailles) owned by Stefan Buljovcic. The company was operating sometime in the years between 1980 and 1990. The company made a variety of penetrator cartridges, but also made some strange shot loads and ball loads with the same ogive as the shot loads.
Half of the rounds pictured have no headstamp and the others have Geco, Norma, FC and FN headstamps. Like his penetrators, he seemed to prefer unheadstmped cases, but almost anything would do.
The top row from left to right are all small shot-the second from left has a smaller shot than the two other white capsule rounds (3rd & 4th from left). These two rounds may be the same but I can't get a clear enough image of the shot to tell if they are the same. One appears to have less shot than the other.
On the bottom row are two interesting rounds. The red capsule has two Buckshot and the orange capsule has smaller shot over a single buckshot.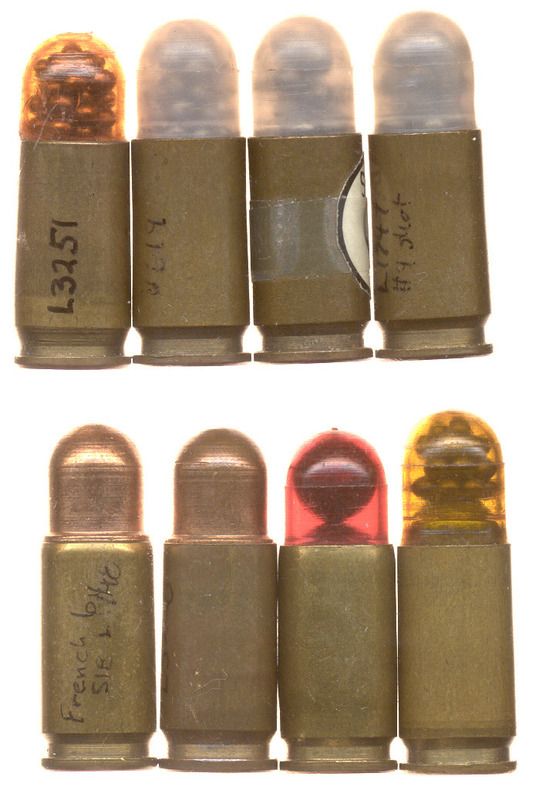 I am very interested in any information on the dates when SIB was in operation and on the purpose of the rounds pictured, particularly the ball rounds with the strange ogive.
Cheers,
Lew