In my last post to JPs interesting post on "Vollwertig" boxes I said I would post some Generic boxes like the one that I posted from Rolf Foerster's collection (reposted at the bottom below). Here they are and I am interested in opinions on the use of these boxes. I also have quesitons on some of them.
[b]Added:
Rolf called and translated the 2nd label as
[quote]Production Date and Powder Delivery
Unknown
Inspected and New Packing by:[/quote]
He also translated the second line of the 3rd box as
On the 4th and 5th below, they appear to be blank labels to be filled in by hand. Both boxes show evidence of being packed with cartridges but neither has had any information entered on the label. Any idea what these were used for.
The 6th box below had normal looking steel case cartridges headstamped "dnf St+ 6 43" and were loaded with SE bullets. If they were loaded near the date of case manufacture then they would have been fairly early SE loads. This is the earliest date I have on an RWS/dnf SE load.
The label on the 7th box (second from bottom) confounds me. It appears to probably read "Pist. Patr. 08/9m/m Z" or perhaps "08/9Z". What is the meaning of the "Z"???
If anyone can fill in the missing parts of the labels and let me know what the original label was, along with a translation of the labels I would greatly appreciate it (Hint, Hint Dutch-may be worth a glass of cheap wine at SLICS)
Cheers,
Lew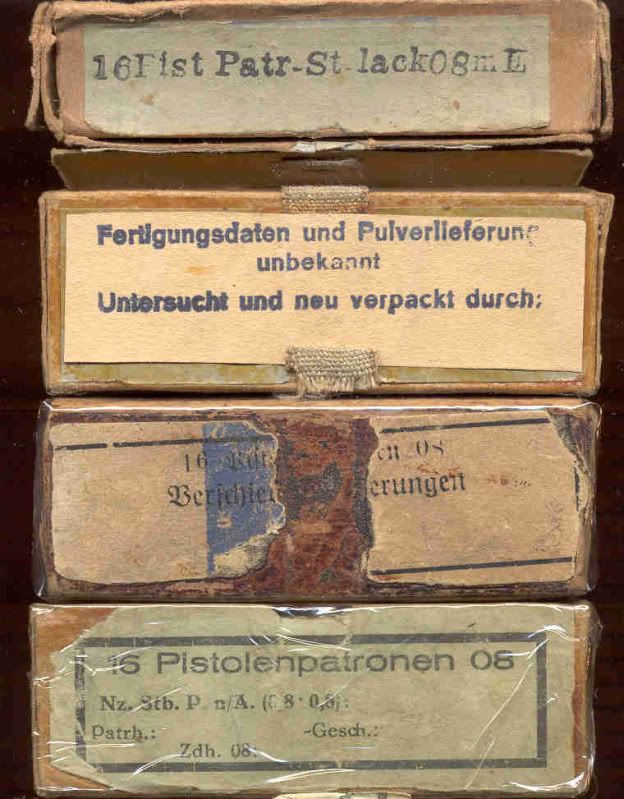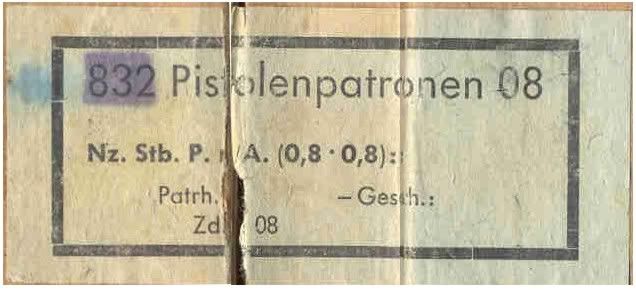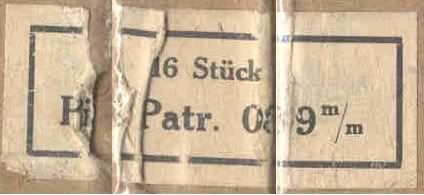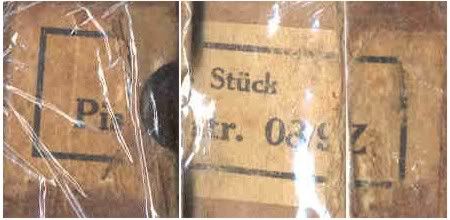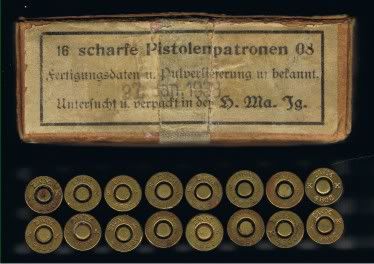 Rolf Foerster Photo