Last week I could add a ammo crate to my collection with a very interesting label.
This label mention cartridges for the Gewehr Propaganda Granate ( Rifle Propaganda Grenade )
This early label mention ( Flügelpulver 1893) and is unknown to me.
This powder should only short been in use
because at the end of 1942 they already used the Nz.T.P. ( Nitrocellulose Treiber Pulver )
Is there anyone that has more information about this powder.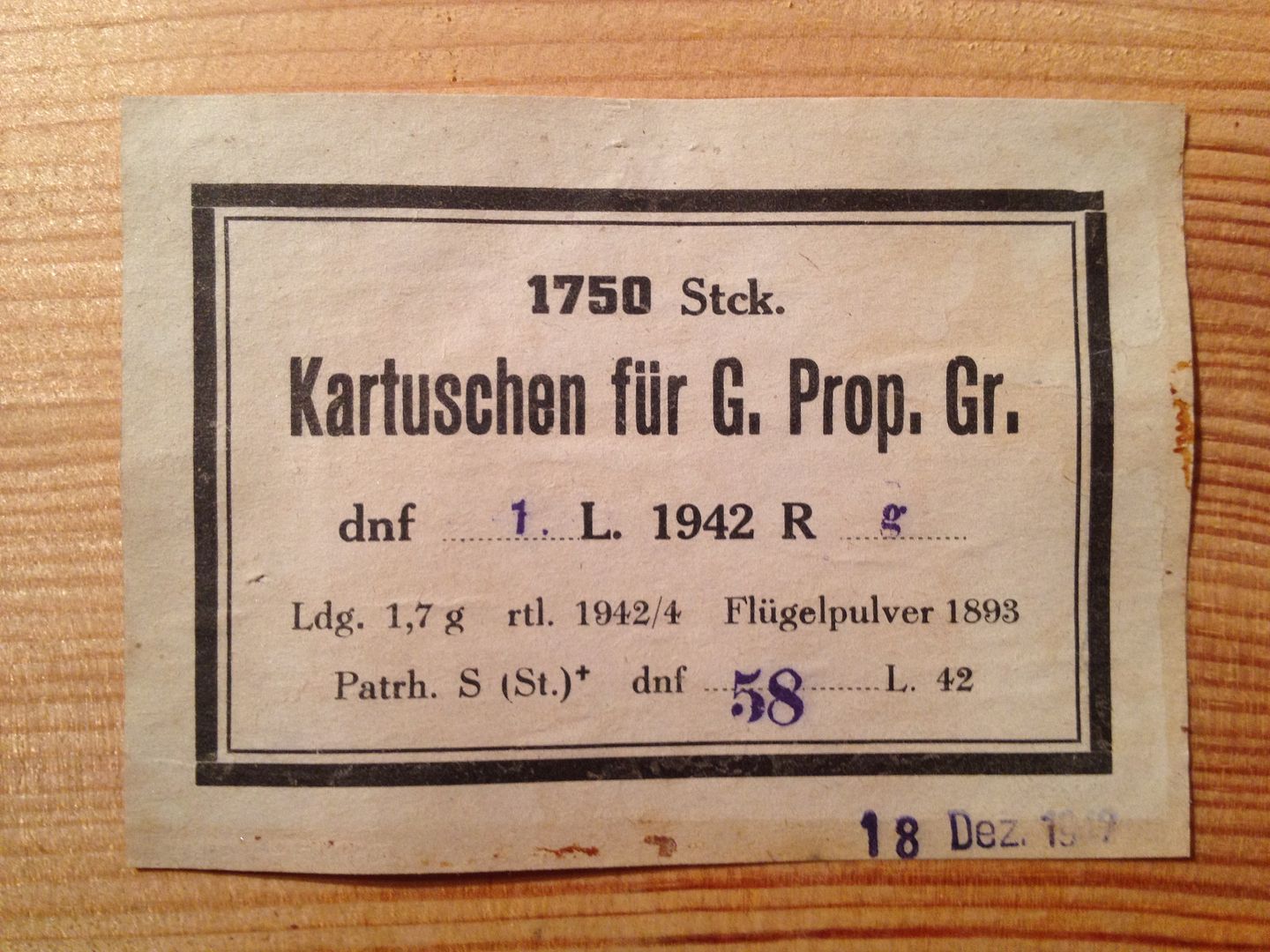 451kr.