I was wondering what the significance is of the different fonts used on these German 9mm box labels. I used to think it was just an old-version / new-version thing, but the two boxes below are both dated 1943 and one has the regular font, and the other has a Gothic font: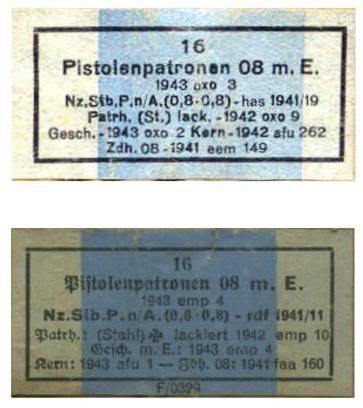 It had always seemed to me that the original 1941 "black bullet" version of this ammo seemed to more often have the Gothic font as opposed to the later versions from 43, 44, and 45 which had typical Arial font.
Also, I recently got a hold of a box of 08 SE 9mm. I scanned all three sides of the box label, then put it together and edited it in a photo program to get this image (some text from the 2 folds is missing or obscured):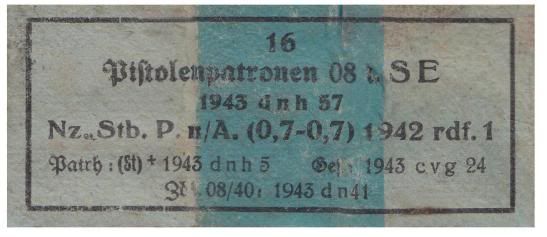 Does anybody have any better or odd & interesting images of these labels or boxes?