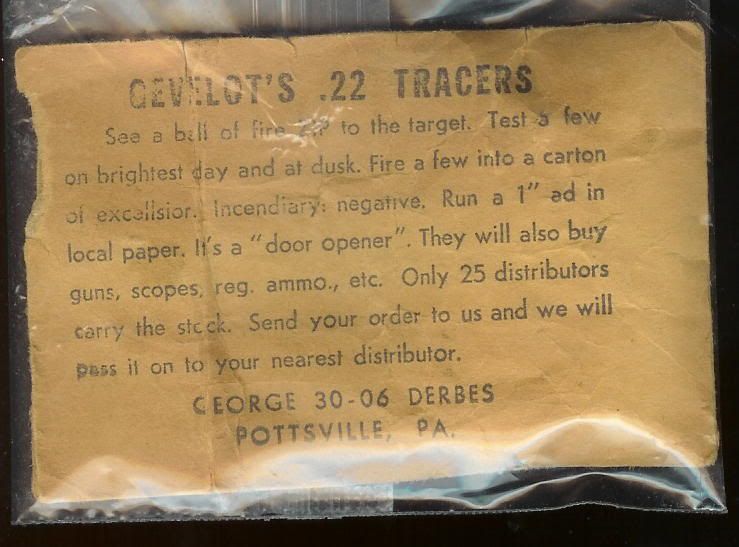 Has anyone ever seen one of these before? It is a small manela envelope 2.25" x 3.5". The end flap has been cut open and it still has four rounds in the pack (rounds are red tip nickel case Gevelot headstamp). As it has a bit of glare the lable says:
GEVELOT"S .22 TRACERS
See a ball of fire ZIP to the target. Test a few
on brightest day and at dusk. Fire a few into a carton
of excellsior. Incendiary: negative. Run a 1" ad in
local paper. It's a "door opener". They will also buy
guns, scopes, reg. ammo., etc. Only 25 distributors
carry the stock. Send your order to us and we will
pass it on to your nearest distributor.
GEORGE 30-06 DERBES
POTTSVILLE, PA.
Anyone have any additional information? I think this is the only "sample" pack of ammunition I have ever seen.