Regarding the raised GJ on the primer of the .43 Egyptian with the unidentified headstamp that Chassepot posted the picture of on 10/18/07, I have the box of percussion caps shown below, which also have the raised GJ headstamp. Oddly, the box has no maker identified on the top label, other than the GJ. I appreciate Chassepot having identified the maker as Gevelot Jules. Who or what is 'Jules'? There are also percussion caps with a 'GD'; does anyone know what the 'D' represents?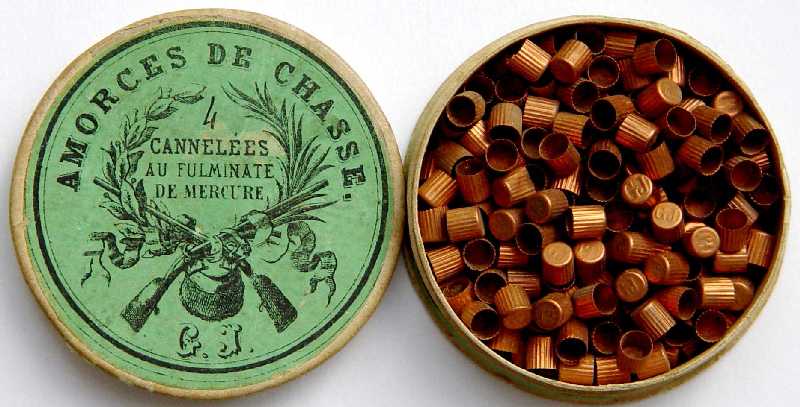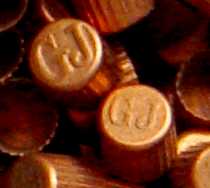 Note the two sizes of letters on the caps.


The side label. Due to the missing portions and poor camera positioning, it may be impossible to fully translate.