Hello,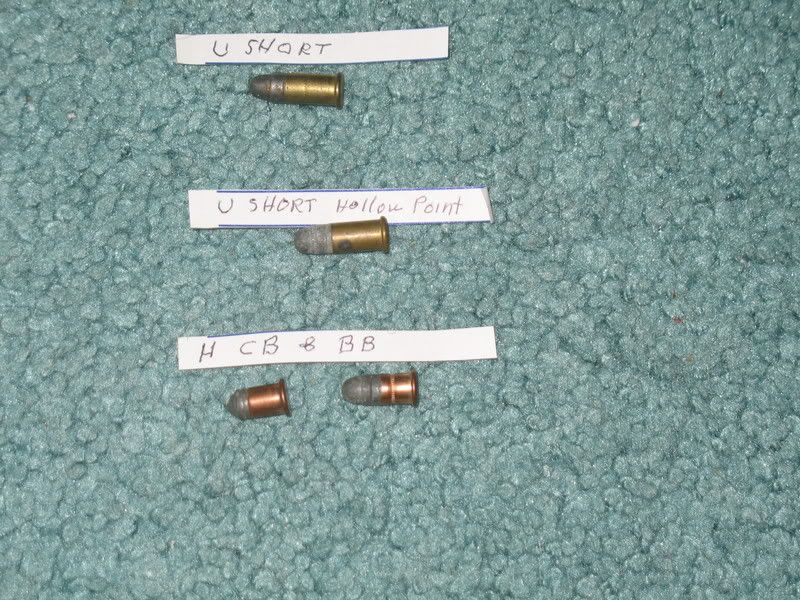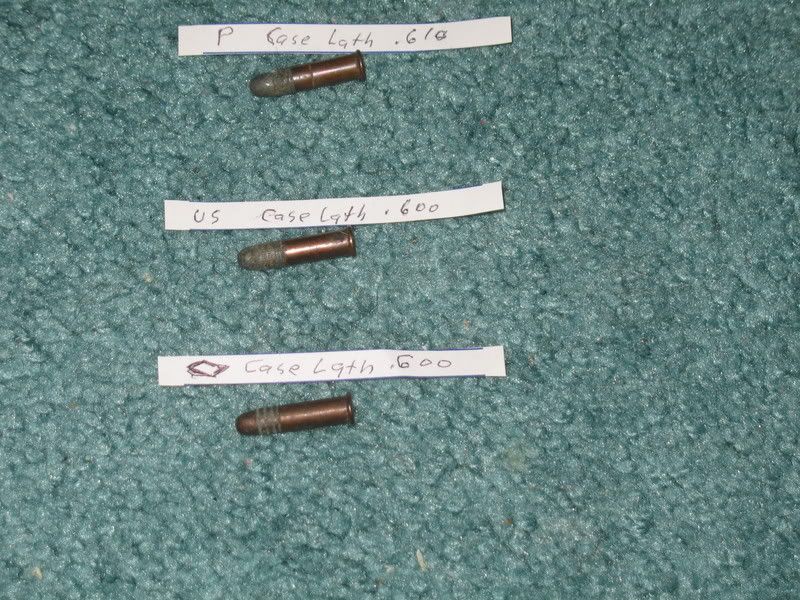 Top picture:The short ctgs are Rem Bridgport. The hollow point is a tiny hole
The CB and BB ctc-gs are H Winchester.
Middle picture: Top ctg is P Peters Cincinatti;middle is US US Cartridge Co
Bottom is an elongated diamond;think it is Winchester.
The Peters case is bigger then the rest. ase dia .249;length same as the others.600
Does any one know when Remington stopped using the U for identity?
Frank