Hi,
I picked this thing up a long time ago and don't know what it is. It almost looks like half of a 2.5 inch .410 shotshell.
I have never seen one of these. Does anybody what it is called and who made it? There is no headstamp and it says "9" shot on a white cardboard top wad which is held in place by a roll crimp.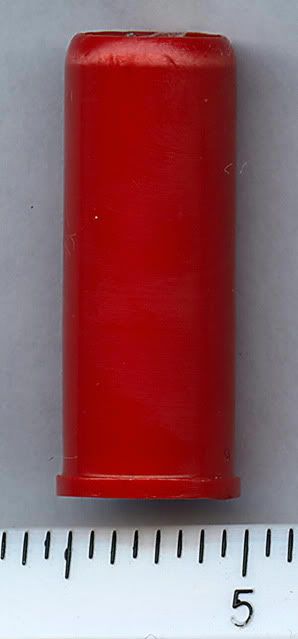 Rim Diameter: 0.510
OAL: 1.28
Base Diameter: 0.475
Thanks for the help.
Heavyiron