Hi,
I don't know how to ID the below cartridge because I don't have enough good references.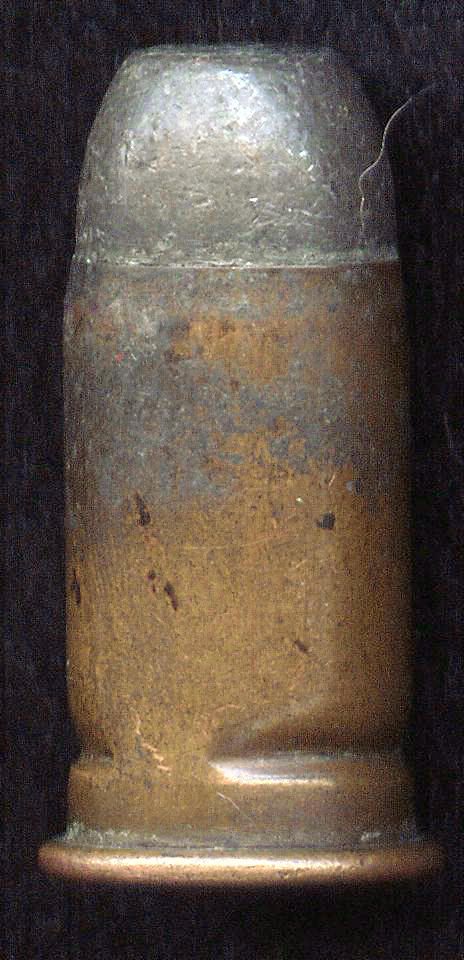 It is inside primed (non-magnetic) with a flat nosed bullet in a copper case.
The dimensions in inches are:
COL: 1.378
Case Length: 1.033
Rim Diameter: 0.661
Base Diameter: 0.565
Case Mouth Diameter: 0.542
Bullet Diameter Above Case: 0.517
It looks to be close to a 56-52 Spencer but I am not sure. There is no headstamp.
Thanks for any information.
Heavyiron