Hi,
I have the below 303 British cartridges in my collection.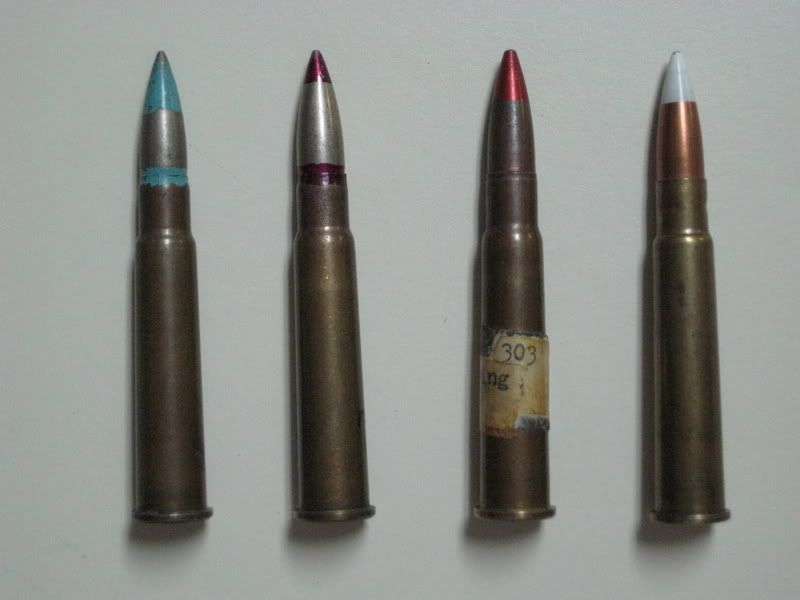 FN (Fabrique Nationale) 52; blue tip
FN (Fabrique Nationale) 50; red tip
D1 Z 1944 (Dominion); red tip, this one is labeled as an "Observing" round but I am unsure.
BPD 952 (Bombrini Parodi Delfino); white tip; very light bullet. Maybe a short-range cartridge or trainer?
What functional type are these rounds. I cannot find color codes for these cartridges in my references.
Thank you for any assistance.
Heavyiron