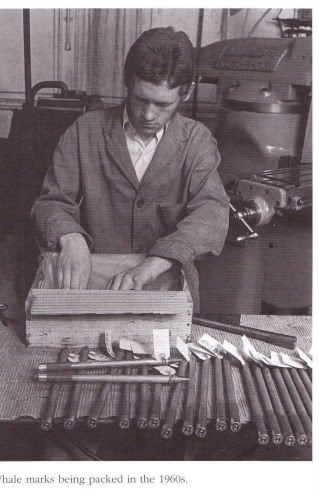 These photo's were taken from "Holland & Holland The Royal Gunmakers " author Donald Dallas.
In 1930 Holand & Holland began to manufacture "whale marks " for marking whales by firing in specially made single shot 12 gauge or .410 guns.
Thousands were made stopping only in the 1970's as more modern methods were developed.
http://www.jstor.org/pss/1788808
Whale-Marking in the Southern Ocean
A. C. Hardy
The Geographical Journal, Vol. 96, No. 5 (Nov., 1940), pp. 345-350
(article consists of 6 pages)
Published by: Blackwell Publishing on behalf of The Royal Geographical Society (with the Institute of British Geographers)
Glenn