Sorted through a box full of wooden bulleted (danish) .30-06 blanks the other day and this turned up.
I looked through my usual internet sources for a french machingun blank but came up empty. The bullet is slightly loose, but will only come out with use of force, which i have not done.
Has someone been playing here?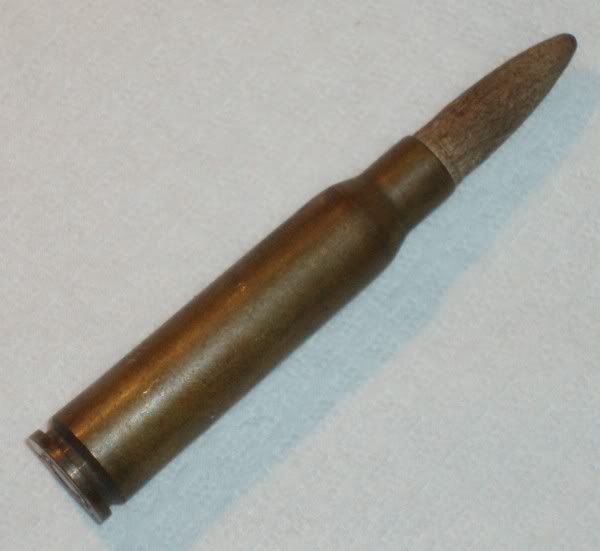 Soren