Here are a couple of pics of a "bullet board" I crafted some years ago. Anyway, there are a few more "section" photos of the board I can display, if anyone has further interest. FYI, the largest round is 30MM (of A-10 Watrhog fame), the smallest, at it's point, is a .22 short.
Well, I'm trying to send some pics. Will try, try again.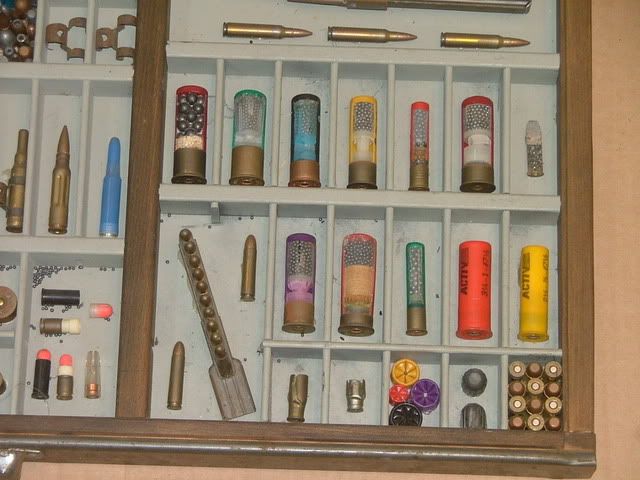 WHEW! Got it. Finally.
And some more

[/img]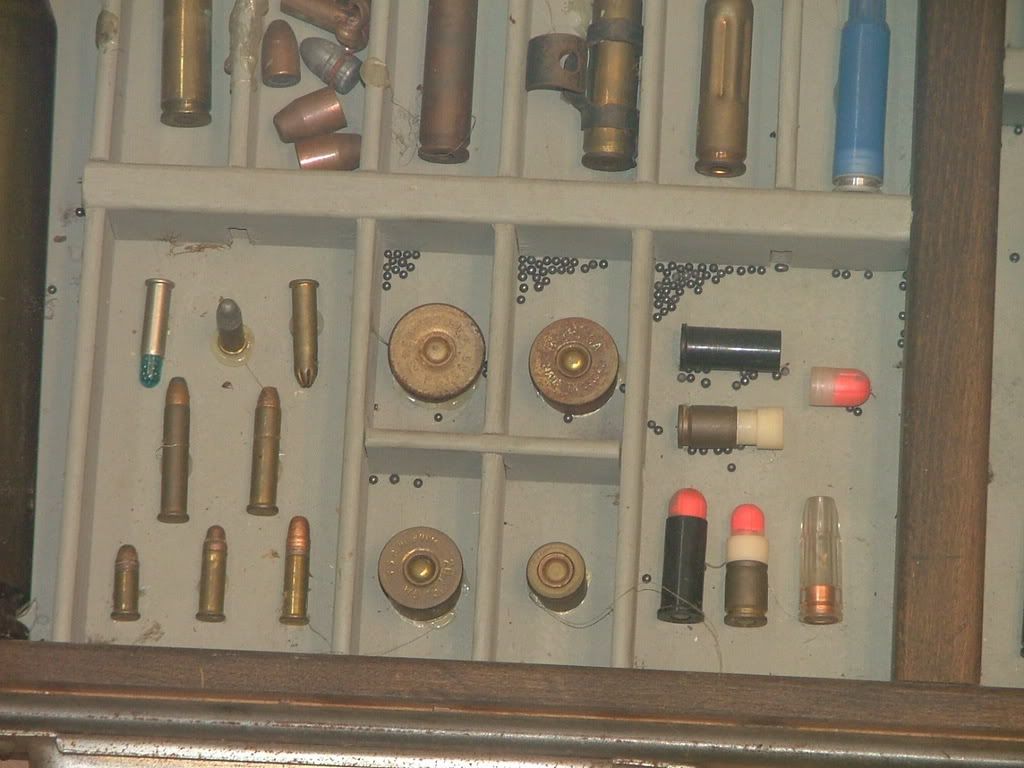 [/img][IMG]http://i148.photobucket.com/albums/s3/slickrick54/APOBS1.jpg
[/img]
and just for fun, does ANYBODY know what the last item is?