Along with the new Triplex .410 from Hornady, I notice they are offering 4 new loads in the Critical Defense line, one of them being a .38 special "Lite" with a 90gr FTX bullet designed to offer low recoil for small-frame conceal carry weapons. They seem to be clearly marketing towards women with the pink box, pink tip (instead of red), and showing the popular-of-late pink handled revolvers in all the promo imagery. They will also donate to the cancer fund for women similar to how Federal's pink shotshells did: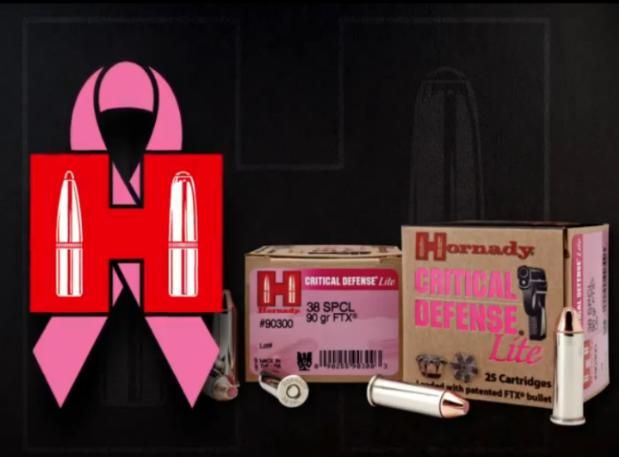 All the new products, including Critical Defense loads in 30 carbine, .32 H&R mag, and .32 NAA can be seen here in a long video:
http://www.hornady.com/new-products
At the 10:40 mark, Hornady's senior-ballistician Dave Emary sort of drops a bomb on Corbon when he proclaims that the ".32NAA is a very interesting, very effective cartridge, but up to this point it's been hindered by ammunition with rather ineffective ballistics".
Whether Dave knew it or not (I assume he must have), up until now almost all of the personal defense ammo in this caliber has been made by Corbon in such loads as the Glaser safety slug and standard JHP loads.