I was recently sent the photo below by a forensic lab and asked if I could identify it. The significant aspect of the bullet is the smooth cannelure which is extremely unusual on 9x19mm bullets other than Swiss military.
Unless I overlooked something in my collection, or had a brain failure (not impossible) I don't have anything like it.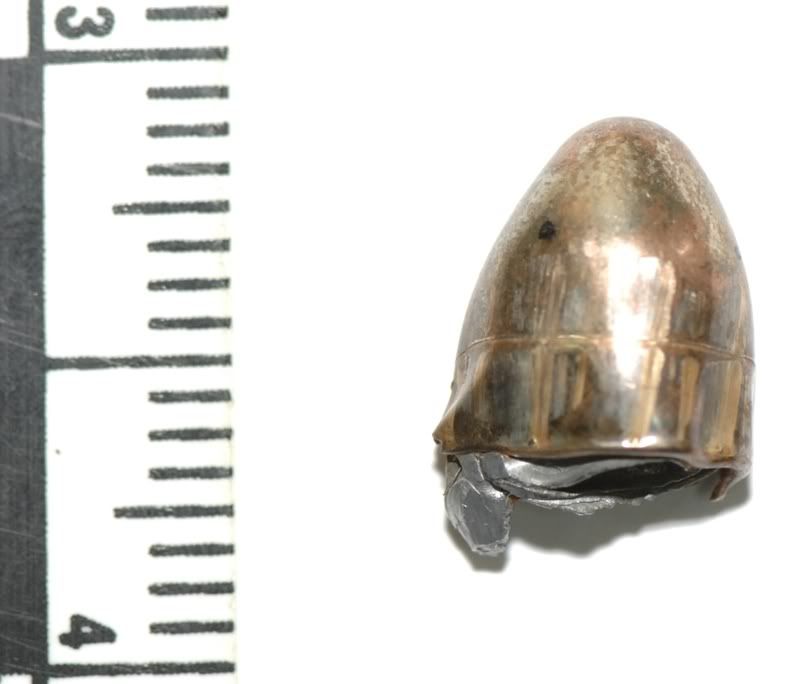 What struck me about the bullet is how high the cannelure is up ogive of the bullet. A 9x19mm with this bullet loaded so the cannelure is at the casemouth would look like the bullet was very deeply seated. This may just be the result of the view of the bullet, but it occurred to me that this bullet could have been from a 9x21mm cartridge.
Does anyone out there recognize this bullet??? Any information would be appreciated.
Thanks, Lew