I have a 7.62x51 NATO blank that is a bit odd. It is the one on the right, shown with a normal M82 blank for comparison (Sorry for the poor scan quality):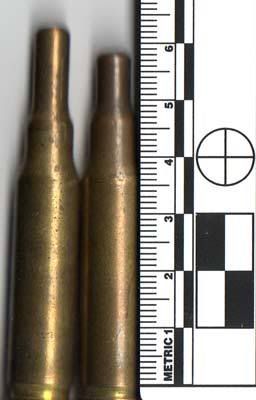 The normal M82 blank is 2.62" OAL, while the shorter one is 2.45". The headstamp on the short one is FA 59 MATCH. Aside from the shorter length, it looks like any other M82 blank (rolled case mouth with a red-lacquered wad).
Is this perhaps a prototype for the M82 blank?