A few months ago I posted some photos of some cartridges I got from battlefield north of France.
Yesterday I got a new one (right on the first photo) in very bad condition.
I decided to open it and here is what I found.
A long copper tube with a kind of paper around it to fit the case.
It looks like there is some powder inside the tube.
It is also very similar to another one I also got from battlefield but with a different diameter (left one on the last photo).
H/S are K15 VII, G15 VII and K-15 VII.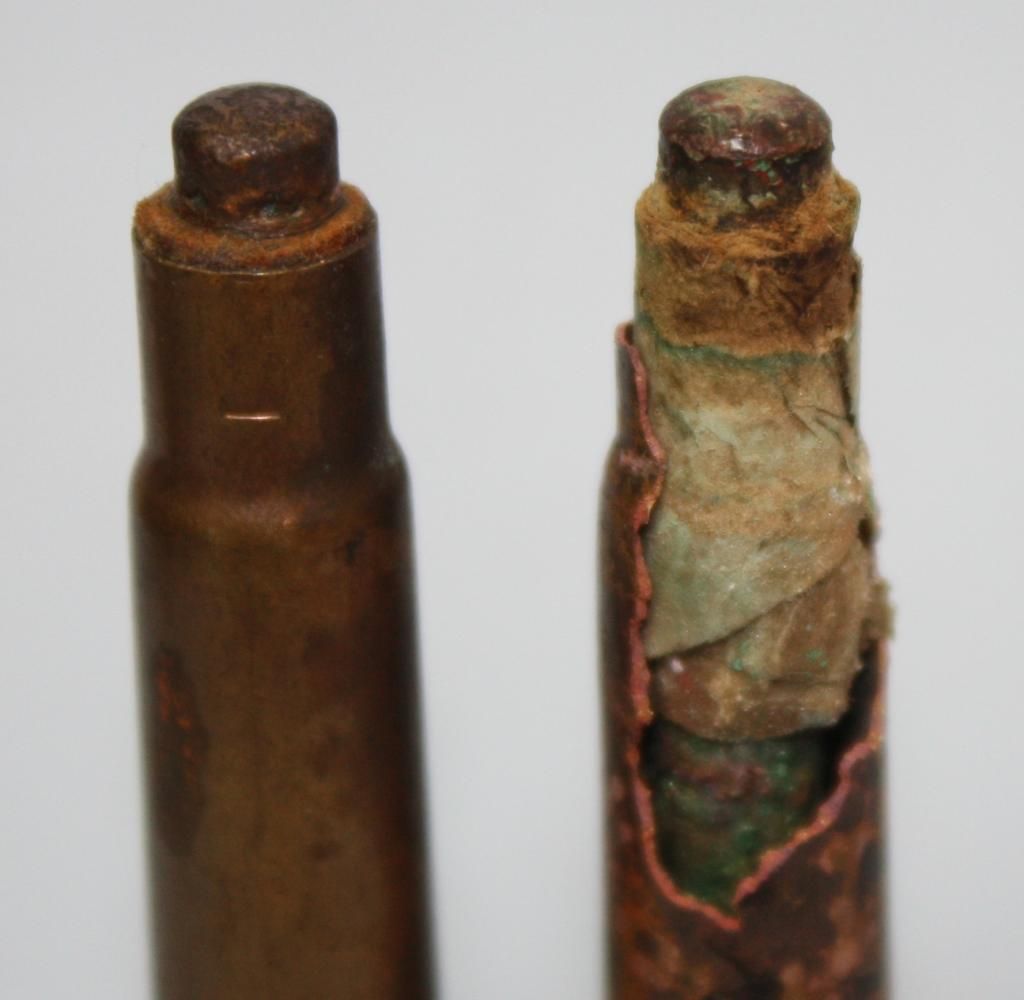 Could it be a local manufacture of something like an illuminating cartridge or something else?
Regards
Philippe