I understand the photo below illustrates a 7.63x32mm Long Mannlicher cartridge for a stocked pistol or carbine. The case in the photo seems to be 32mm long when compared to the shorter, 25mm case of the 7.63mm Mauser round.
I am interested in confirming the correct name for this cartridge and learning what weapon it was used in. Ideally, I'd like an image of the weapon.
I could have this all screwed up. If so please help me out here.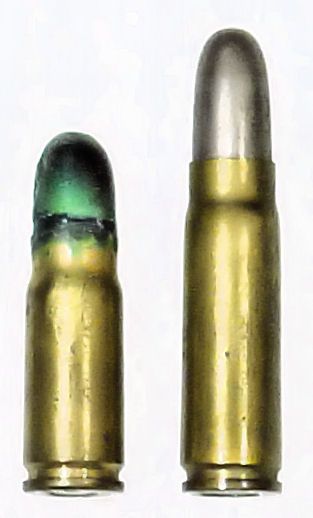 John Moss Photo
I am also looking for any information on a 7.63x40mm cartridge from 1895-1900 timeframe. The case head diameter would be 10mm and the overall cartridge length would be about 50mm. It would look like a stretched version of the 7.63mm Mauser cartridge.
Cheers,
Lew