Hi,
I ended up with this primer tin and don't know anything at all about primer tins except the obvious - the primers were made by Winchester-Olin in the USA. The primer tin is filled with live primers for what, I don't know, but am guessing percussion weapons.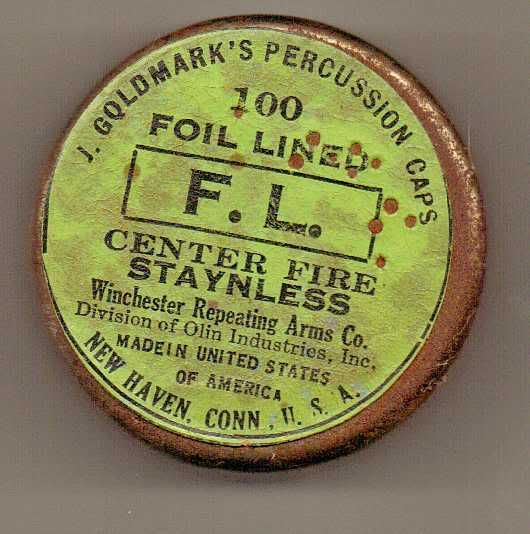 Does anyone have an idea as to when this tin was made and what, if any value, may be associated with it?
Thanks for your help.
Heavyiron