Don't know anything about most of these cartridges and what is identified here could be completely wrong.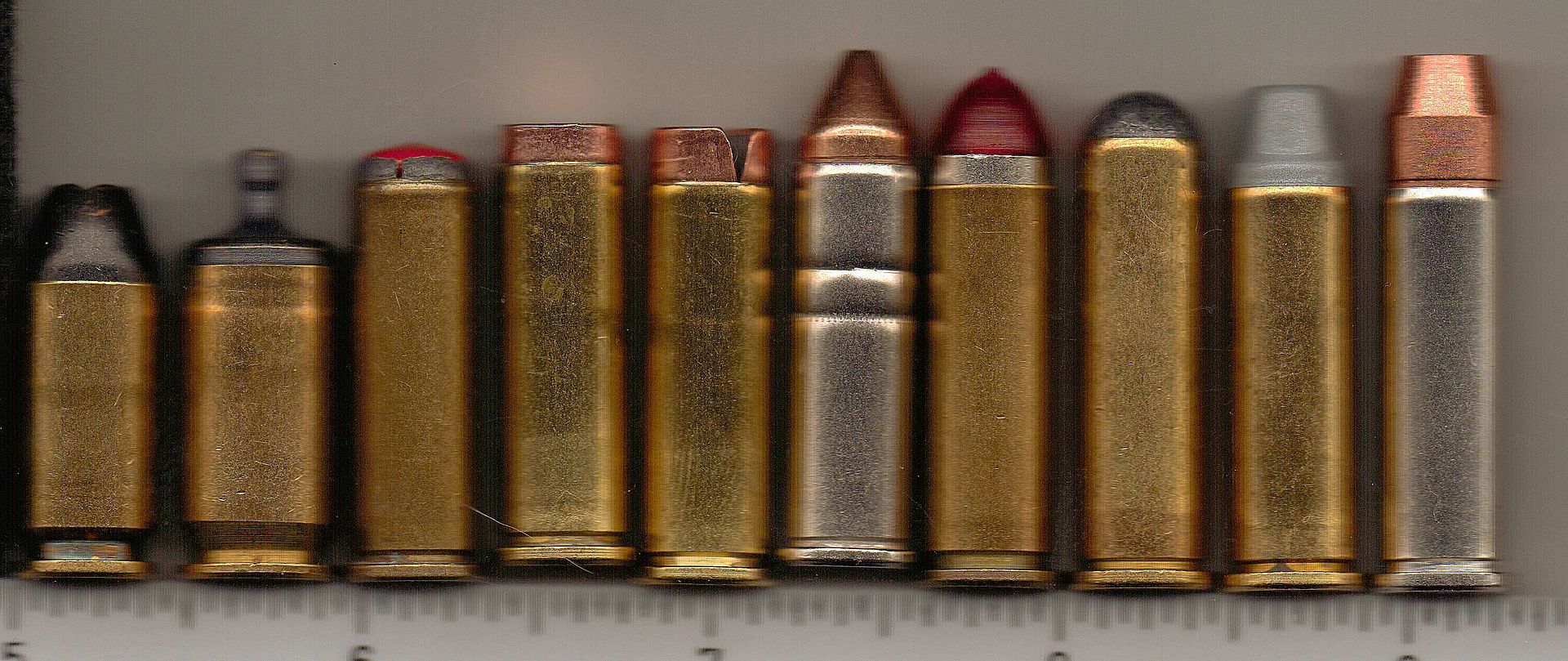 They are tentatively identified as:
40 S&W Black Talon
45 ACP IMI THV from South Africa or Israel
38 SPL Omnishock Spinning Blade bullet
38 SPL Cirillo Cup-faced Wadcutter bullet
38 SPL Cirillo V-Notched bullet
38 SPL Metal Piercing bullet
38 SPL NGA Black Eliminator bullet
357 Mag Multi-Ball load
38 SPL AP 2000 fps Equaloy alloy teflon coated bullet
38 SPL Ultramag Tubular bullet
Below are headstamps for above in order from left to right.

An oblique view in no particular order.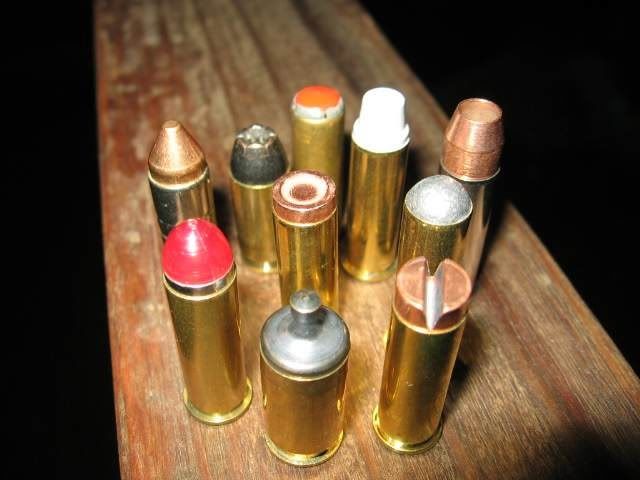 Any information about the above pieces will be appreciated even if it isn't good news. I know the Black Talon was commercially manufactured and I have a 357 metal piercing round (just like the above 38 SPL round), and have seen various THVs before. Were any of these cartridges commercially manufactured or are they cartridges manufactured at home with custom-made bullets or just made-at-home bullets? It seems like an interesting assortment of personal defense rounds.
Thanks.
Heavyiron