As a collector of INERT, tank fired discarding sabot ammunition I have always been amazed and the different types of engineering concepts and science that goes into some of the 105MM and 120MM target practice ammunition to intentionally reduce the projectiles range. Since most tank practice ranges are too short to safely fire tactical ammunition, the majority of target practice tank ammunition is designed to become unstable around 2000 meters and to fall to earth at a safe distance.
This range reduction is the result of some ingenious engineering concepts, the ones I am aware of I will list below. I am curious, are there any other "Range Reducing" design features used in other types of ammunition?
Jason
The most common range reduction design feature used on tank fired ammunition is the "Cone Stabilization Assembly". Instead of using fins to stabilize the sub-projectile in flight, this type of ammunition used cone stabilizers with precisely drilled holes, ports or fluted grooves manufactured in them to reduce overall distance. This aerodynamic principle is called the LKL Principle or "LochKegelLeitwerk" effect. The holes, ports and grooves in the cone assembly are aerodynamically "open" at extreme speeds. Over distance when the sub-projectile slows, these holes, ports or fluted grooves are aerodynamically "closed" and an engineered distance. This increases drag and the sub-projectile becomes unstable and falls to the ground.
Some Typical 105MM & 120MM Cone Assemblies Utilizing The LKL Principle FOr Range Reduction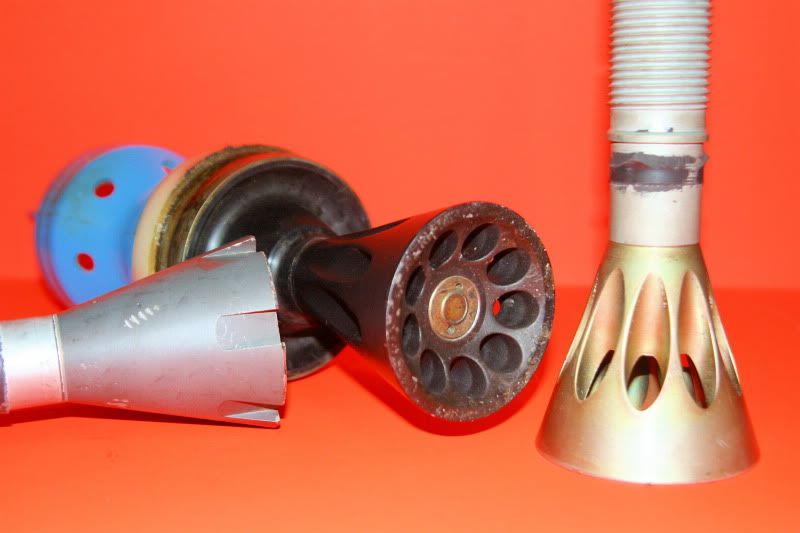 FLUTED GROOVES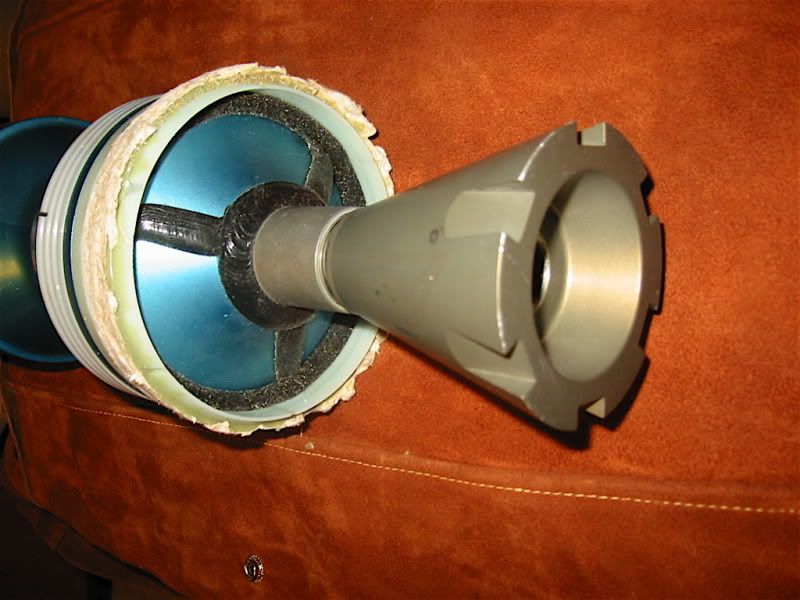 This is the US XM797105MM TPFSDS-T (Target Practice FIN Stabilized Discarding Sabot Tracer) projectile. It does not relay on the LKL Principle to reduce its range. Instead super genius engineers came up with this amazing design. They created a "SPLIT APART" sub-projectile. The XM797 has a sub-projectile dart that is split longways down the middle on its longitudinal axis. The two halves of the projectile are sandwiched together and an aluminum fin assembly is attached for stabilization. At the very tip a specialized zinc alloy windscreen is added creating a seemingly solid, well-held together sub-projectile. The way this results in range reduction is amazing. After being fired and the sabot discards, the sub-projectile screams down range at blistering speeds. Over a known distance, the zing alloy nose cap fails due to aerodynamic heating and centrifugal forces which cause the sub-projectile dart to split apart and tumble to the ground with-in a known distance.
Photo of the XM795 showing its specialized zinc alloy windscreen/nose cap. If you look carefully, you can see the line showing the split.

XM797 with windscreen removed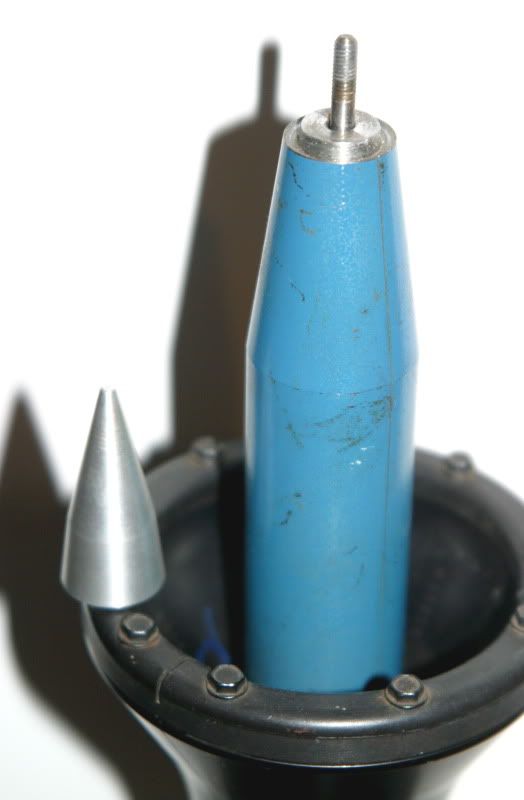 XM797 in flight

XM797 broken down

This is one of my favorite range reducing designs. The Israeli IMI and German Diehl companies combined efforts produced the CL-274 or DM-148 105MM TPFSDS round. This round uses 4 pyrotechnic time delay charges placed inside the sub-projectile dart. t a known distance, these charges blow causing the sub-projectile to break in half an engraved separation point.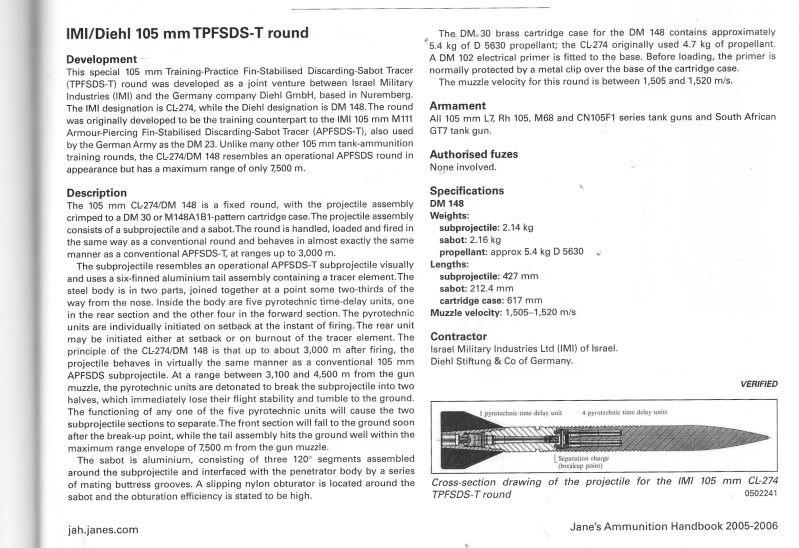 Anyhow, are there any other types of ammunition, larger or smaller then tank rounds that purposely utilize a "Range Reduction" design feature?