I posted this earlier on the BOCN (a pretty good Forum) but decided to try it on the IAA Forum also.
Below is a photo of a 7.92x57mm board that I had not previously seen. The blank is headstamped "P S* 84 38" which dates the earliest date for the board. The remaining six cartridges are headstamped only "7.92". From left to right they are:
1.Green pa
2.Red pa
3.Red pa-Black bullet tip
4.Red strip across base
5.Black pa-Silver tip
6.Darkened, perhaps slightly green base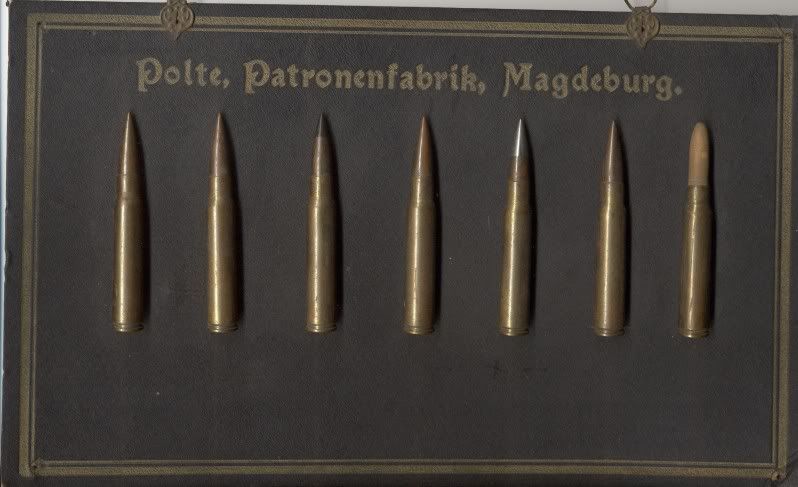 I recognize they are probably all simple ball bullets painted up in different colors for the board.
Why are the headstamps only "7.92"??? Do these represent contract loads???
Have others seen similar boards???
Cheers,
Lew