I came away from the recent Williamsport show with a few new rounds, and of course a few new questions.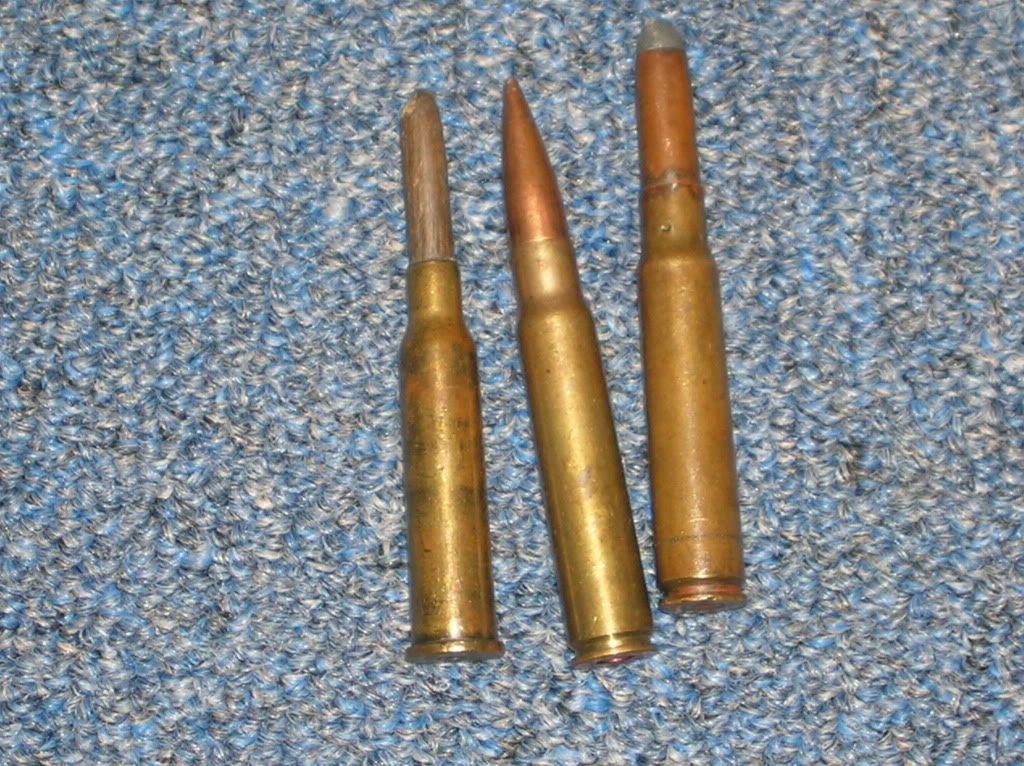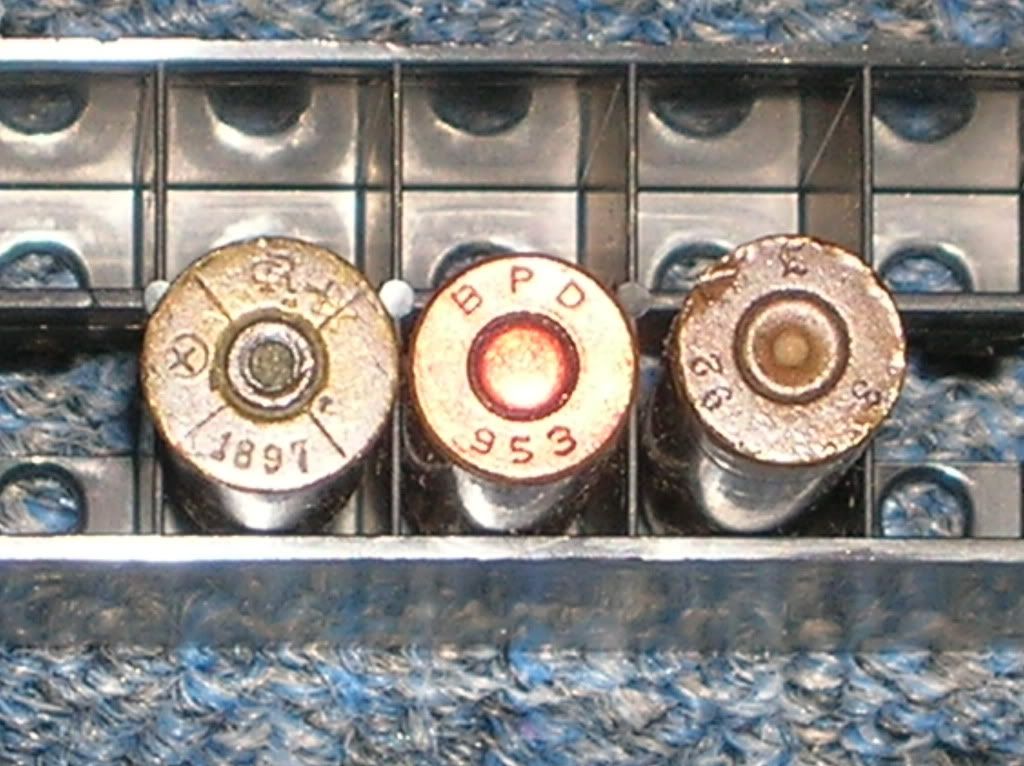 L to R: 6.5x54R dummy with an early headstamp and 4(!) overstamps, Italian GMCS 7.92x57 with an all red base (Tracer?), and an early German 7.92 M88 with a GM-RNSP bullet and a knurl on the lower case (original loading?).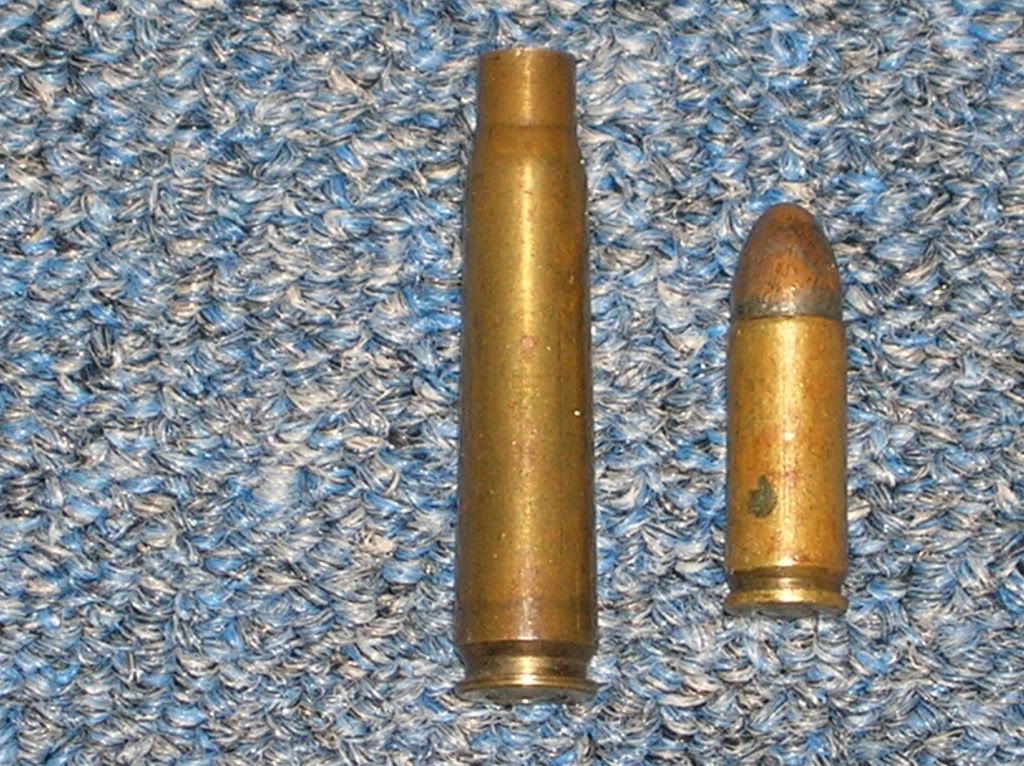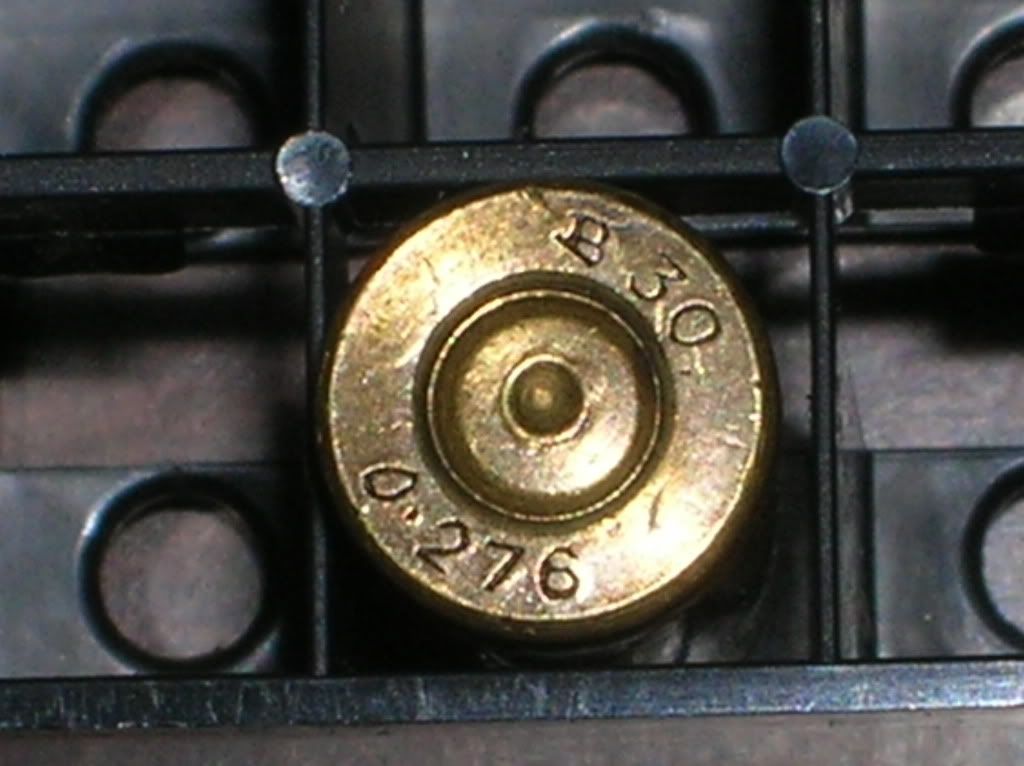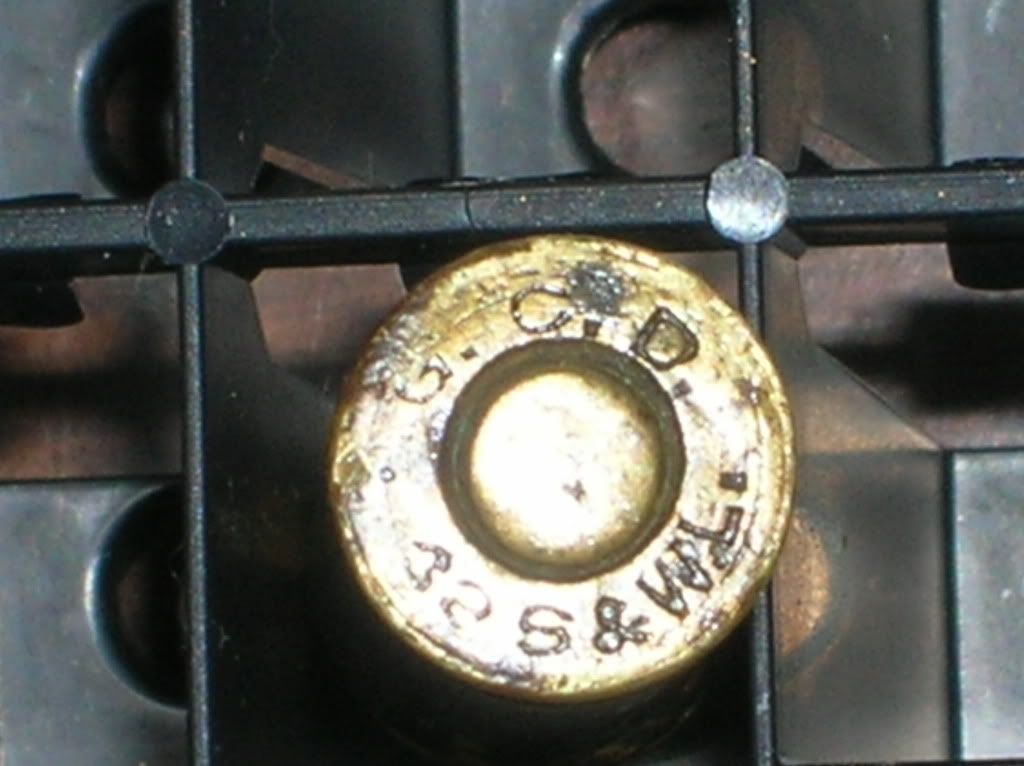 L to R: A fired .276 Pedersen case with what might be a damaged(?) Greenwood & Batley headstamp, and an unidentified 9x23 with an obviously incorrect headstamp that I think might have been made in China or Darra, Pakistan.
Any thoughts or comments welcomed.