---
Bore from ye olde rifleman…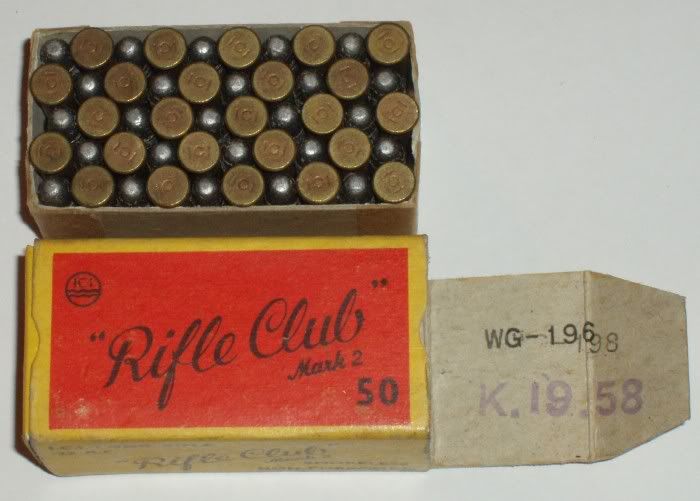 Soren
---
I would say its as good a guess as not. The ICI name changed to IMI in 1962-3
but I would have said they were Eley made ( the name is largely meaningless by then) which makes the "K" a bit suprising but nothing to get to excited about as it was all one company.
---
This box is listed in Dunn's "22 Boxes of the World" as ICI-4 LR-3 and is listed as a Misc. Target issue but no date information.
---