Here is the second unidentified "cartridge" I got from the Buttweiler bin sale.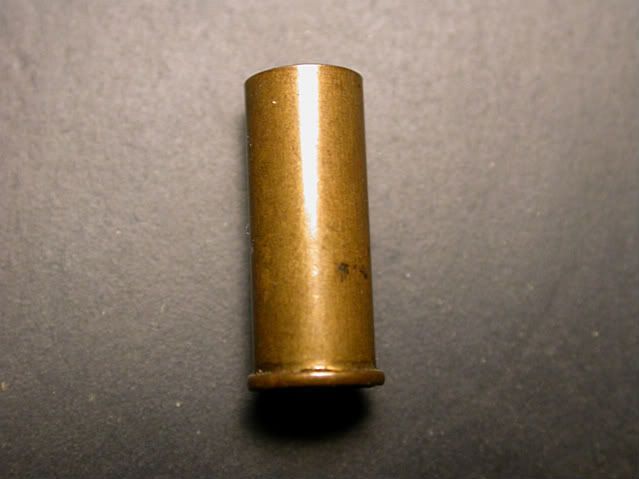 Dimensions are as follows:
Length: 0.834" (16.11mm)
Rim 0.277" (7.04mm)
Base: 0.245" (6.22mm)
The rounded "bullet" is in the rimmed end of the "cartridge". The other end is sealed with a red fiber wad.
Is it ammunition??
Paul