---
What are the significance of the dots on the headstamps of these 45 ACP's?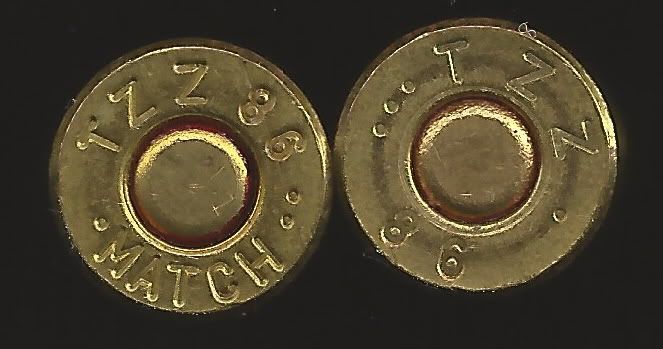 Thanks,
Paul
---
.45 ACP IMI headstamp with dots
---
I might be wrong, but I beleive they are "SCAMP" machinery markings. I have seen them on Israeli 5.56 ammunition as well as .45 ACP. I had a box of Match .45 ACP that had both a single dot and a pair of dots on the headstamps. These were fairly evenly distributed about 50/50 in the box. I presume this to indicate that only two manufacturing/loading stations were used for more uniformity instead of the whole capacity of the machinery.
AKMS
---
AKMS - I have also heard that they have a SCAMP set up at IMI, and that these .45s were made on it. I have a lot of different ones - they are like the bunter differences on Evansville Chrysler .45 ammo, endless!
---