I was recently given the most amazing collection of Israeli 9MM ammunition by, John Moss, who I am beyond grateful to. I had no clue there were so many varieties, some of them being pretty wild looking. Each one of these is different in some way. I confess that I am a complete newbie to small bore ammunition collecting and know nothing about most of these rounds other then the fact that John gave me a collection that would have taken me a lifetime to collect, especially the A E 7 and A E 8 headstamps which mean a lot to me considering their story.
HEADSTAMPS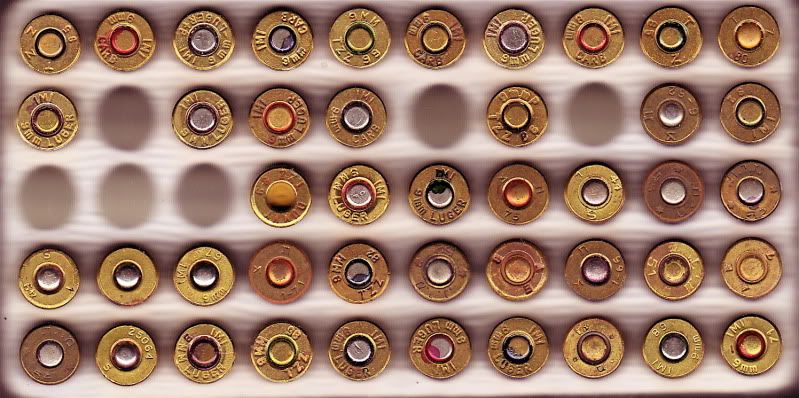 Colored Projectiles


HOLLOW POINTS

MY FAVORITES A E 7 and A E 8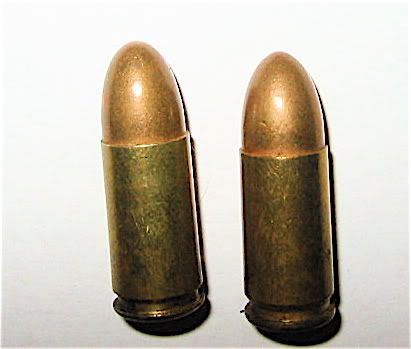 Not sure what this is but this is the only projectile in the group that has a weird ringed pattern around the circumference of the projectile.

THANK YOU AGAIN SO MUCH, John! :-) Now I am thinking of a cool way to display them. Got an idea to use part of either a stainless steal or plexiglass test tube rack?
Jason