Since I started to specialize my collection interests to large bore APFSDS and related ammunition about 14 years ago I have been on the hunt for a IMI 60MM APFSDS inert round. So far I have been unsuccessful but last week I finally acquired three IMI 60MM cases that I am pretty fired-up about. :-) One appears to be some kind of "test" case, maybe for pressure testing? It has 4 small holes drilled into its side from the neck to the base and the entire base / head-stamp area is gone.
I have seen this round with a APFSDS projectile and non saboted blue TP projectile. Not sure if they made others. A few people have told me it is Merkava Tank related but so far all my research shows that it has nothing to do with the Merkava and more to do with a small AFV Israel made for Chile? I have a lot of books on the Merkava and not mention the use of this round. I think the confusion is that early model Merkava's had a 60MM Mortar?
It is definitely one of my favorite APFSDS rounds and I hope to find a complete Inert APFSDS example for my collection one day but until then, I am totally stoked with these cases. If anyone has any pictures or information concerning this round, I would be grateful. I'd also love to see a cutaway or a projectile out of its case in a perfect world. I have spent hours on the internet looking for info with very little luck.
Jason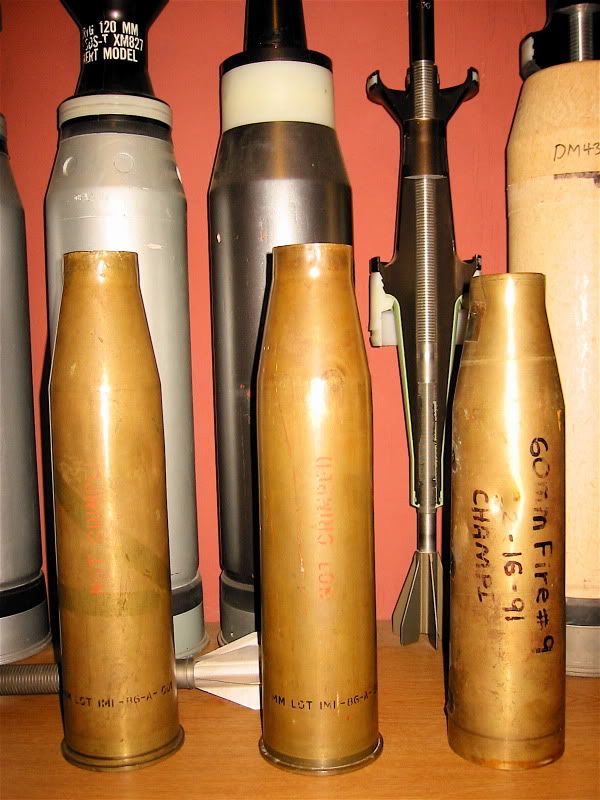 The two complete cases have red stenciling saying, " NON CRIMPED".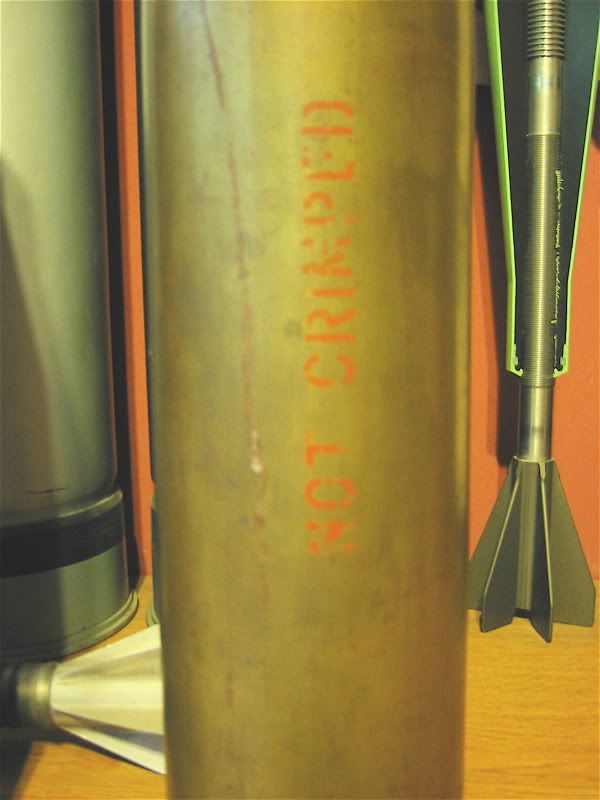 This is the unusual case (maybe for testing?)

4 holes (pressure testing?)

No Bottom

HEAD-STAMP