I finally took my 1st vacation in 13 years away from all the Sanctuary's animals visiting Israel. Today I went to the Ayalon Institute, a secret underground 9MM ammunition factory which made 9MM ammo for the Sten Gun under the noses of the British. I took 130 photos of all the facility and equipment. Here are a few;
Diagram of the layout which took 21 days to make.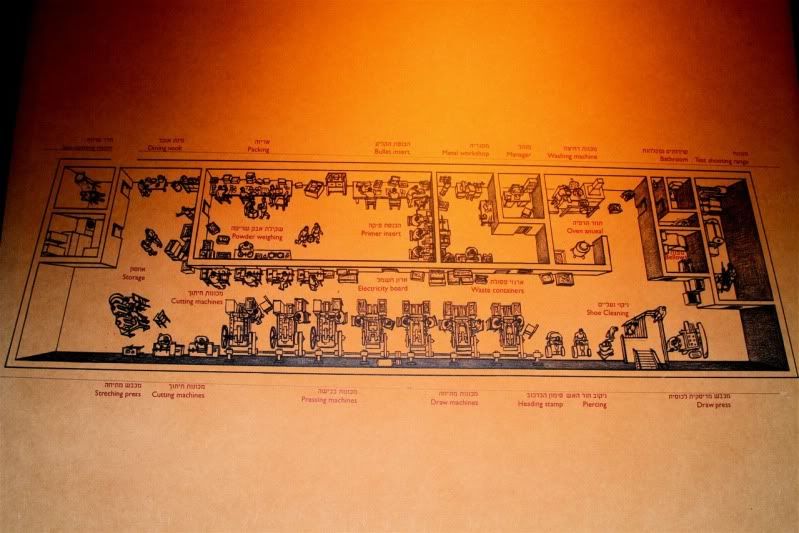 This is the building where they did the laundry as a cover front to fool the British. The machines made a lot of noise which hid the sounds of the ammunition manufacturing equipment. The chimney helped bring air to the underground workers.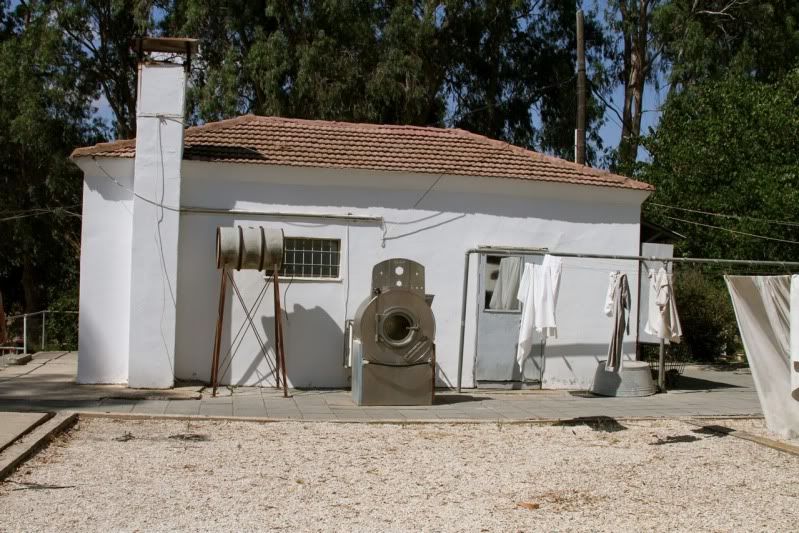 This is the massive washing machine mounted on a cement slab. There was a secret button that when pressed, hydraulically lifted and slid the slab to revel the stairs down to the ammo factory.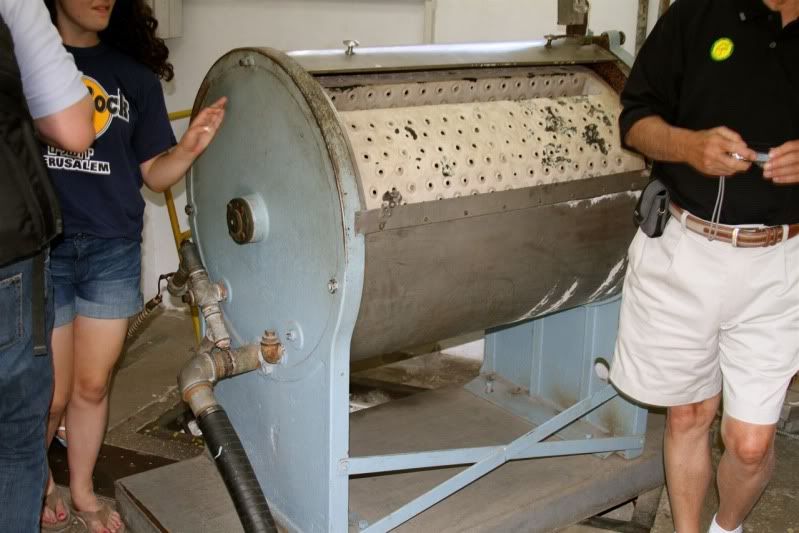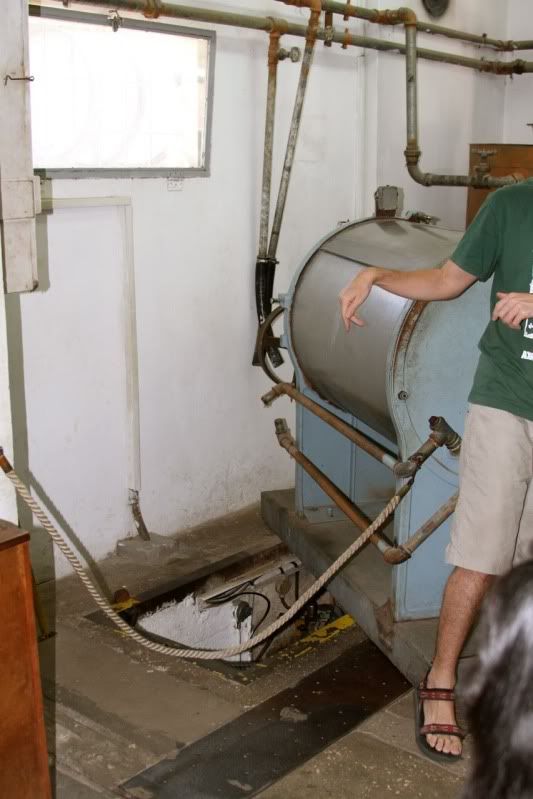 Head-stamps