Received this cartridge last week. Supposed to be a 11mm vickers FA 20 hs. See attached pics.
First pic shows the mystery at far right. From left, cartridges 1 and 2 are 11x59 Gras rounds. Cartridge 3 is a Western 3-17 headstamped 11 mm Vickers round.
Second pic is a photo of the base. HS is FA 20. This is the revised type vickers case.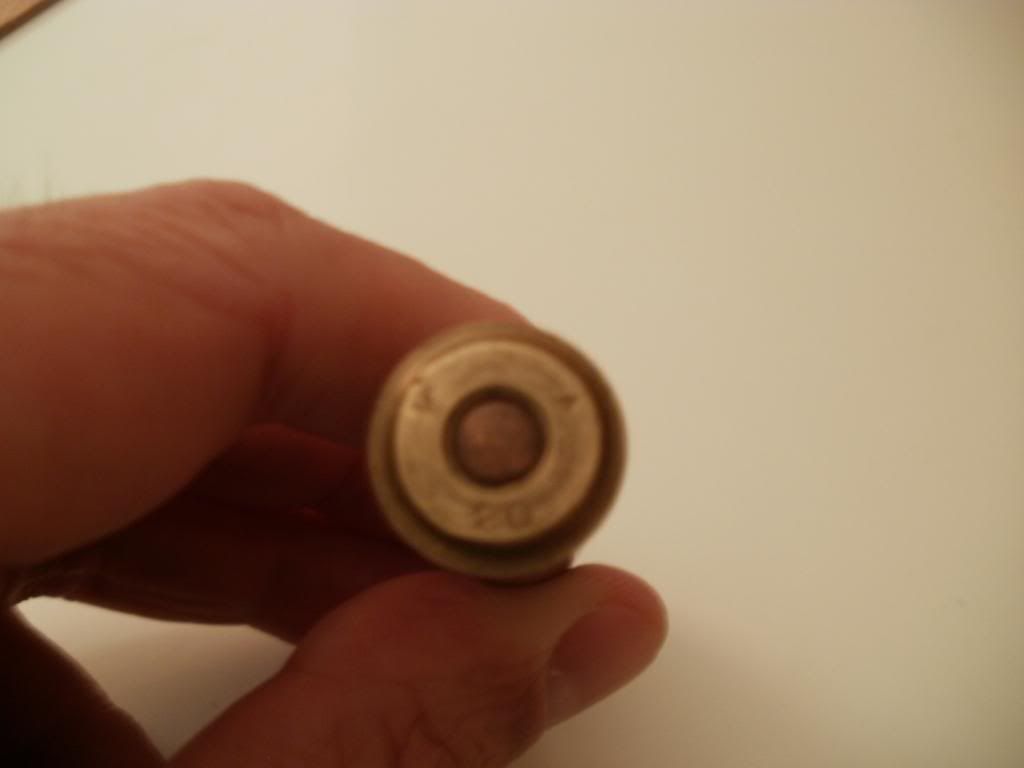 The case length is still 59 mm. The bullet dia is 10.6 mm. Bullet is NON-magnetic but very heavy as the full weight of the cartridge is 699grn (by comparison the Western 3-17 11mm Vickers cartridge weighs 620 grn). The bullet has a smooth deep cannelure visible just above the case mouth. The bullet has some type of dull silver plating (finish is like that of WW1 30-06 ball).
Has a small copper primer in ring crimp and traces of purple primer seal.
Has anyone seen anything like this? If its a wildcat can anyone tell me what it is?
Thanks