All,
Got these 4 out of a junk box on Friday.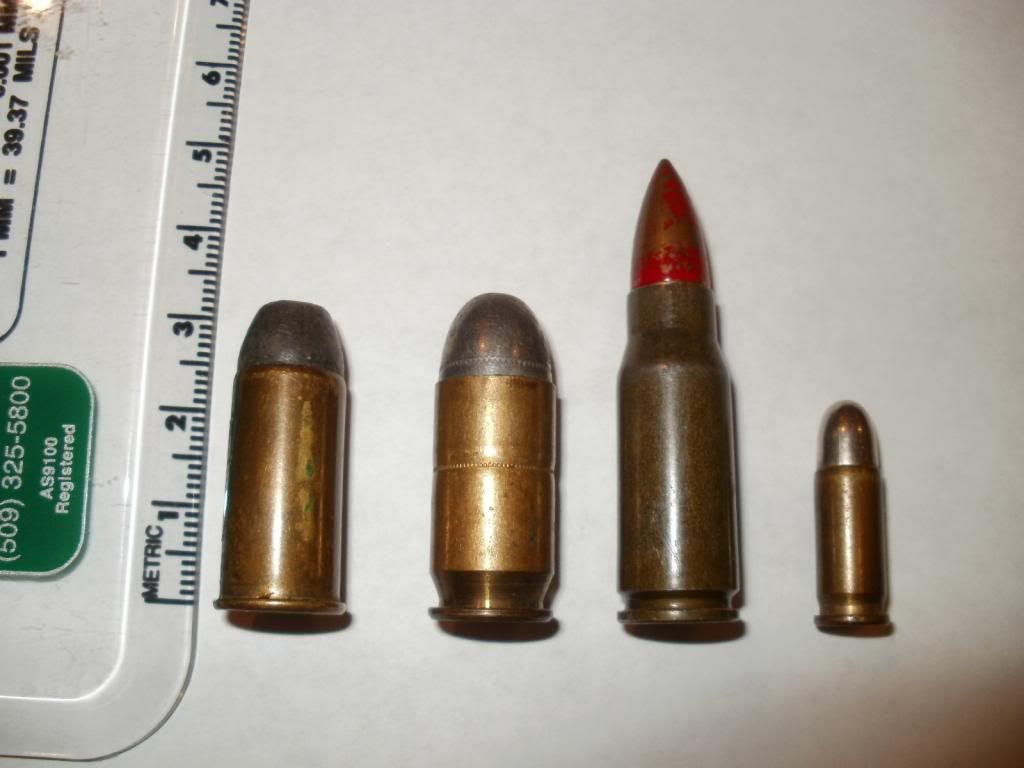 From L to R:
Unknown, Brass case, small copper primer, Lead blt. Case length is 233.33 mm, blt dia is 10.69 mm, rim dia 12.75 mm. Any ideas what this is?

REM-UMC 45 ACP U on copper primer, tinned bullet with fine cannelure on bullet approx. 1/10 " up from case mouth. I weighed this against another cartridge same headstamp but no bullet cannelure and its approx 30 Gn heavier. Is the cannelure to identify the 230 gr bullet loading?

7.92x 33 Steel case, magnetic bullet, red paint residue on bullet. Blue primer seal on what looks like a zinc primer. Headstamp is aux 7.9 42 12. Is this an early date? Any ideas on the red paint?

.25 ACP Bright plated FMJ bullet, Copper Primer. Headstamp is F N (letters 180 degrees apart). When was this headstamp used?
I tired to get pictures of the headstamps but nothing was turning out for me.
Any ideas on number 1 would be most welcome.
Thanks for looking.