Kynoch produced headstamps with just K and a two digit date with dates of 20, 21, 22 and 23. There is an old Eley drawing that implies from 1920 for a 9mmP cartridge for a Vickers contract (for the Vickers Luger being supplied to the Dutch). Eley became a division of Kynoch in 1919 and I have assumed that Kynoch took over the contract, or Eley produced it with a Kynoch headstamp. I have Kynoch boxes for the Dutch dated 1922 and 1923. They are interesting because they are 50 round boxes but labeled for 48 cartridges.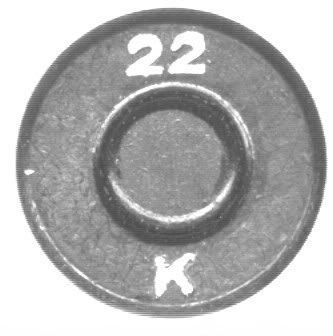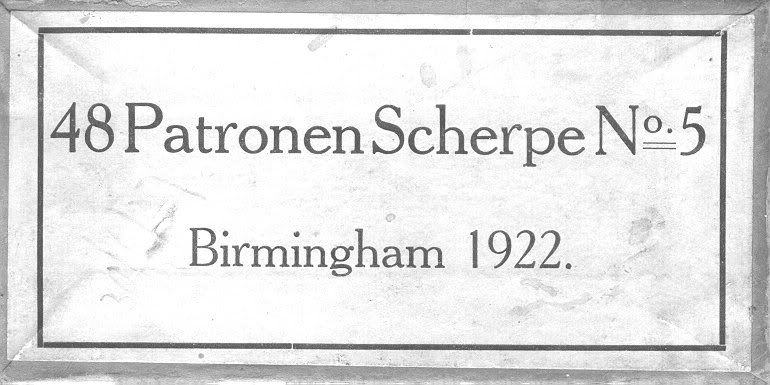 Does anyone have label photos from 1920 or 1921???
I was surprised to find these same K22 headstamped rounds in Kynoch commercial boxes dated as late as 1932, and in Dominion boxes (Dominion first offered 9mmP in their 1935 catalog). This is particularly interesting since Kynoch 1923 production for the Dutch is more common than the 1922 boxes, and FN also produced rounds packed for the Dutch in 1922 (FN production appears limited to 1921 and 1922, and 21 dates specimens are very difficult. I have only documented 1922 dated boxes with these rounds).
Given that Kynoch production ended with the 1923 dated ammunition, why is it the 1922 dated ammunition that Kynoch is selling into the early, perhaps mid-1930s? Did the Dutch prefer the FN 1922 production and reject the Kynoch 1922 production??? If so, why did they come back to Kynoch in 1923 and not buy any ammo from FN??? Did the Dutch return the K 22 ammunition to Kynoch, perhaps in the 1930s for some reason???
If I had opened the Kynoch and Dominion commercial boxes and found K 23 headstamped ammunition I would have had no questions and assumed they continued production for the commercial market and were still selling this ammo 10 to 15 years later.
Does anyone out there have the rest of this story that can explain why it is K 22 headstamped ammunition and not K 23 in the commerical boxes from the 1930s???
Any help/comments appreciated.