In case others may be interested, I came up with a cheep, cool way to display large artillery shells or other big ammunition items. Most of my favorite items in my collection are sectioned and I am constantly rotating them around to see either the sectioned side or the intact side. I wanted to put them on a low profile turntable display stand so I could easily spin them with out having to pick them up and turn them. Since space is limited were I display my collection, I typically place them very close together so I had to find a turntable that was exactly the same size as the headstamp area and not extend past it. I looked online but only found larger turntables. I decided I would nerd and try and build one myself via a Home Depot trip (My fav store). I also wanted to design a turntable with a super low center of gravity to minimize tip-over reality. Anyhow, this is what I came up with and so far they work great. For the 120MM cases, the base is 6.5 inches wide so I used a 6.5 inch metal grinder wheel mounted to a 4" Lazy Susan using Gorilla Glue. For the 105MM cases which are 5.75 inches wide, I used a 5.5 inch circle saw blade mounted to a 4 inch Lazy Susan. Then, I glued a cork circle over the top to minimize slipping. Hopefully cork is a safe material? Here are some pics. Each one costs about $6.00.
This pic shows the bottom of the 105MM turntable using the saw blade mounted to a lazy susan with a cork top.

Same with the 120MM using the grinder wheel.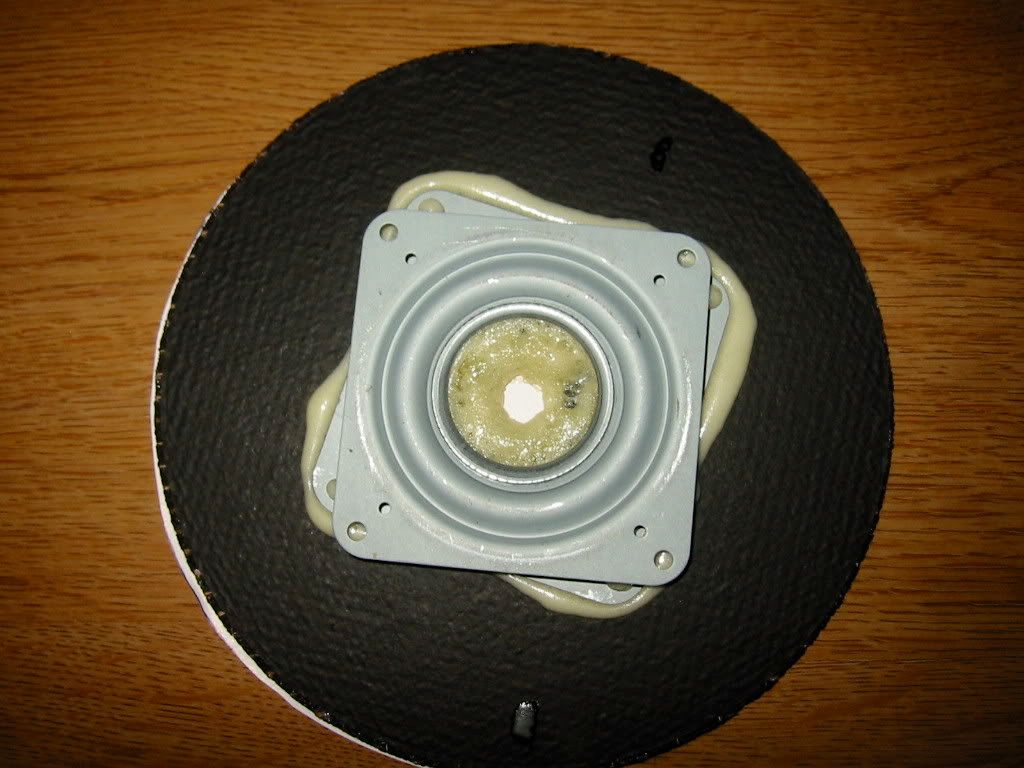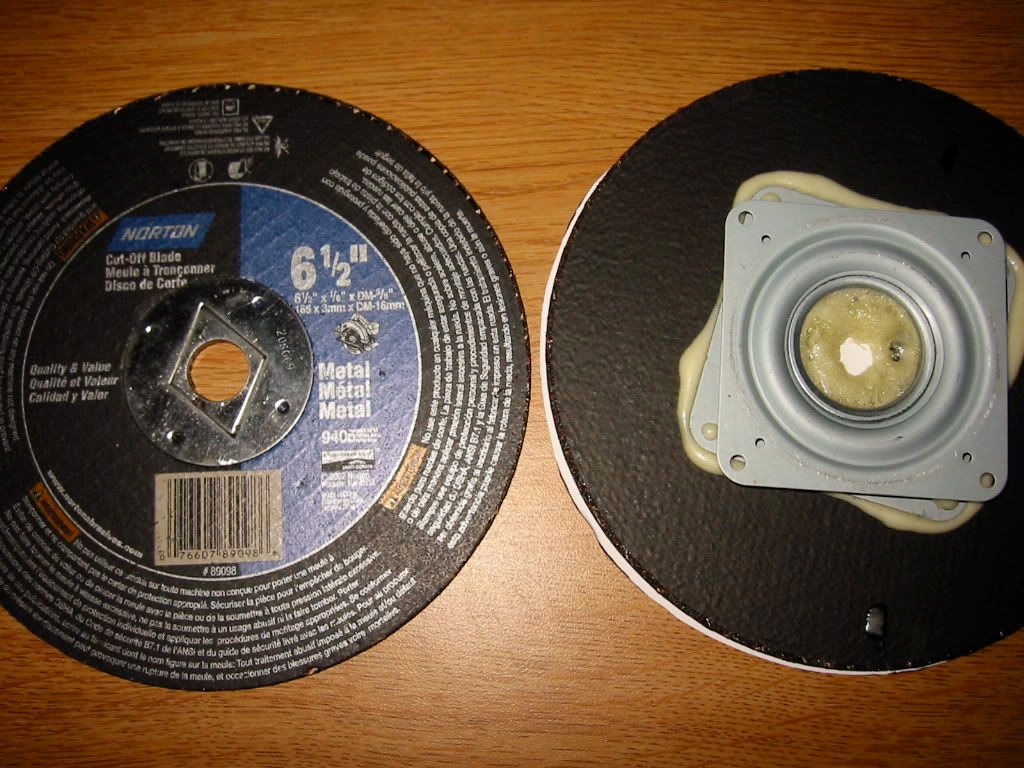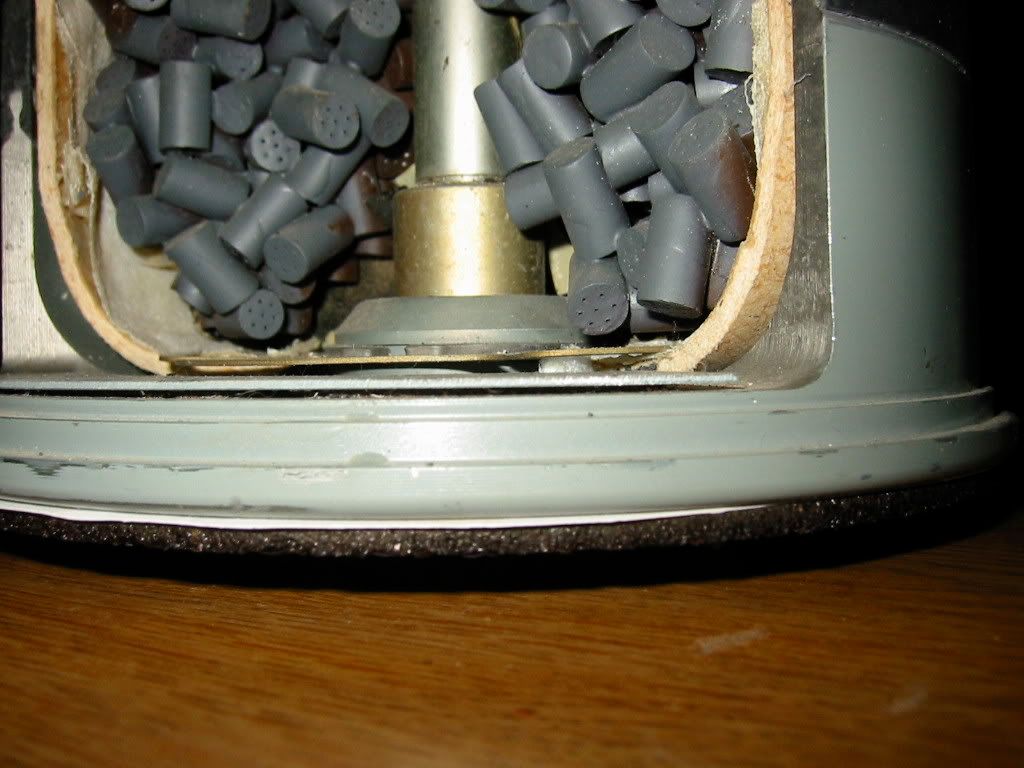 Jason