I have recently begun making a detailed record of my war era 7.9mm Mauser. While going through them, I came accross a couple of late war brass cased rounds of s.S. Patronen with a very substantial neck crimp.
The bullet is magnetic, but the case is not.
The headstamps both read - hlb S* 5 44
…primer annulus is green.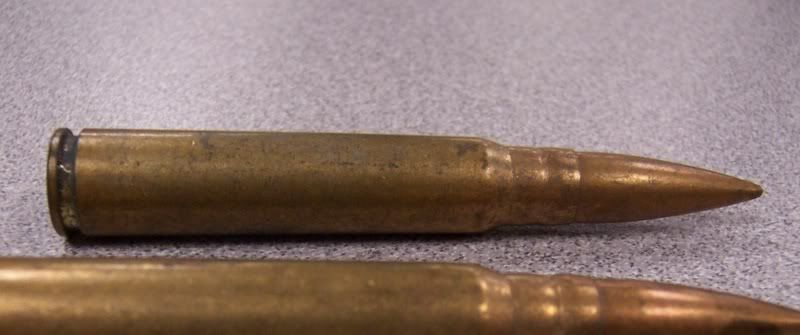 Are these rounds at all strange or uncommon? I am not particularly well versed in the 7.9mm cartridge, but I was led to believe that the Germans were using steel cases pretty much exclusively by 1944. Also, does the substantial neck crimp indicate that these rounds were intended for use in a machinegun?
Thanks,
-Allen