I wanted to start a thread on the subject of "Home Defense" ammunition.
I know this will be a matter of some personal opinion, but I know their are many different manufactures of ammunition geared specifically for home defense. These cartridges utilize all sorts of different designs to avoid over penetration and insure 100% of the impact force is absorbed in the target.
It has been many years since I researched what the latest greatest ammunition is for this purpose. I currently use what I think are MAGSAFE rounds in my 9mm. I think they are Magsafes but I chucked the box years ago when I loaded my clips. They appear to have a few large pellets inside the hollow cavity sealed with some type of clear resin. I bought them a long time ago when I lived in an apartment and was concerned that in a time of emergency one of my shots would over penetrate and travel threw multiple apartments. I was told that this round had on average a 1 shot kill ratio and had a light weight projectile traveling at super high velocity.
I know their is CORBON and other specialty ammunition for this purpose. I recently discovered a home defense round called POWRBALL ammunition that uses a plastic ball shoved in the hollow point which aids expansion.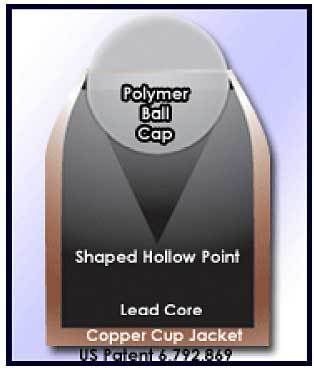 Anyhow, is the Magsafes still top on the list or is it out dated now. Any other types of similar ammunition specific to home defense needs?
Jason