This was given to me as a 7.62x51 drill round but it is obviously quite different when seen next to a 7.62x51. Measurements do not seem to match anything I can find reference to either.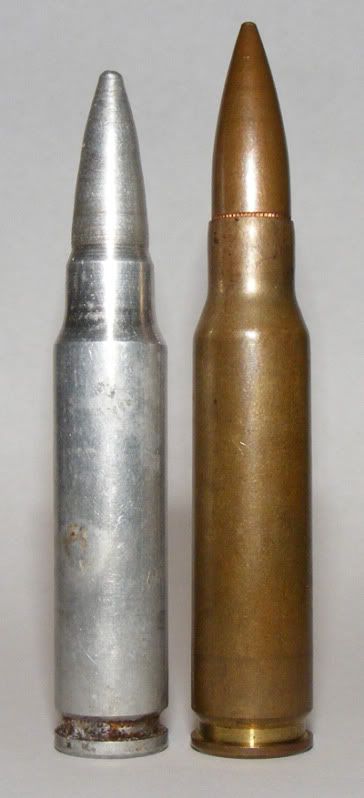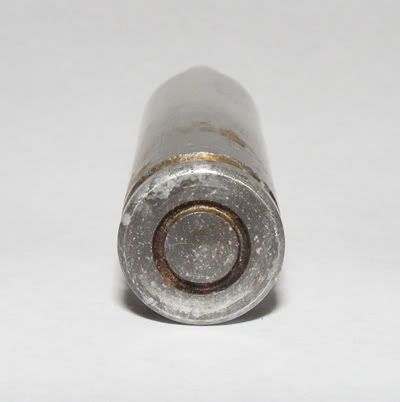 Overall length = 66.9mm
"Case length" = 46.6mm
Base diameter = 11mm
Shoulder diam = 11mm
"Projectile diam" = 7.5mm
As the close up pic shows, the machining is a little rough around the projectile area but other than that it looks well made.
What do you think? Is it the real deal? If so what calibre and where from?