A friend just pointed out to me that a company called Liberty Ammunition (http://www.Libertyammunition.com) has some pistol ammo they make which appears unique and which has their own packaging, called "Halo Point" ammo. The graphics and font that they use are a play on the same style used by the popular video game "Halo", and they are clearly angling for the tactical guru / home-defense shooter market. The website is sort of quirky to navigate and a rep there told me they are currently redesigning, but here are some pics: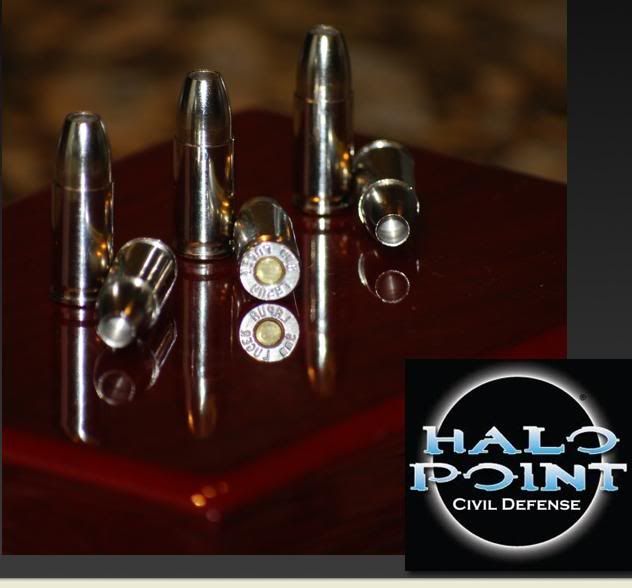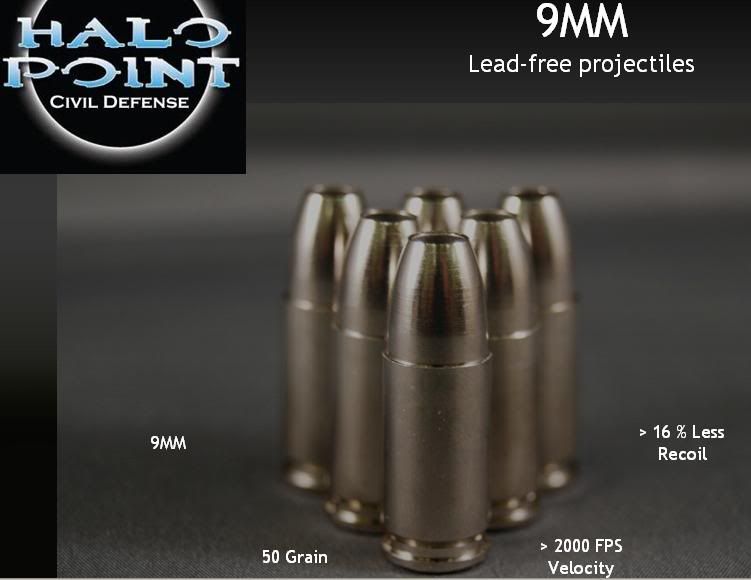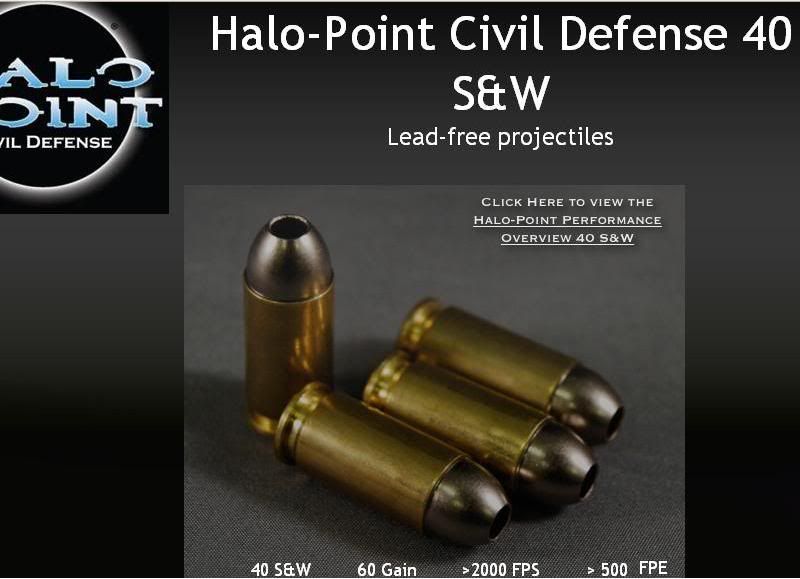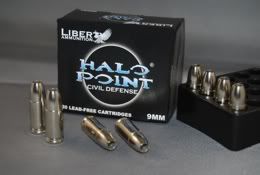 The online ordering on the website isn't working, but if you call the number listed they will answer and you can order stuff. As of today they had 45acp in stock, but were 2 weeks out on the 9mm & .40S&W. The headstamp looks to be Lapua, at least on the first pic of 9mm. I wonder what the bullet construction consist of? I will post as soon as I have samples, or has anybody already looked into these?
The owner / CEO Brent Willis looks pretty legitimate and an online bio that I found of him said this:
[quote]Brent Willis previously served as chairman and CEO of Vascular Technologies Inc., and as the CEO of the beverage company Cott Corporation. Prior to that, he held a variety of executive positions at InBev and AmBev, including global chief commercial officer and president. Earlier on, he served as president of Coca-Cola in Latin America, worked for Kraft Foods Inc. and served in the U.S. Army.
He holds a degree in engineering from the U.S. Military Academy at West Point and an M.B.A. from the University of Chicago. [/quote]
Liberty also makes a line of rifle ammo called T3 that looks impressive.