Here is a great place to start reserching almost any type of large (37mm and up) gun or cannon.
Thanks Ron. Nice place!
Tony Williams site gives the case lengths also, which helps me figure out what I'm looking at!
sam
Sam–Are you familiar with the following book. This is the cover and a sample page. It covers all known rounds (at least in 1993) from 12.7x22.2 though 863x1300 Carl Gustave. The book has 3 listings: By caliber, by case length and by county.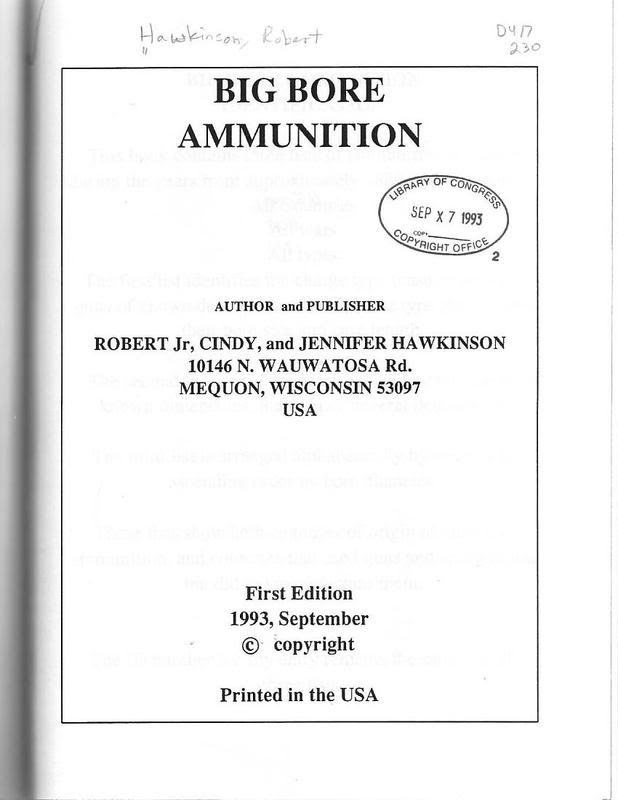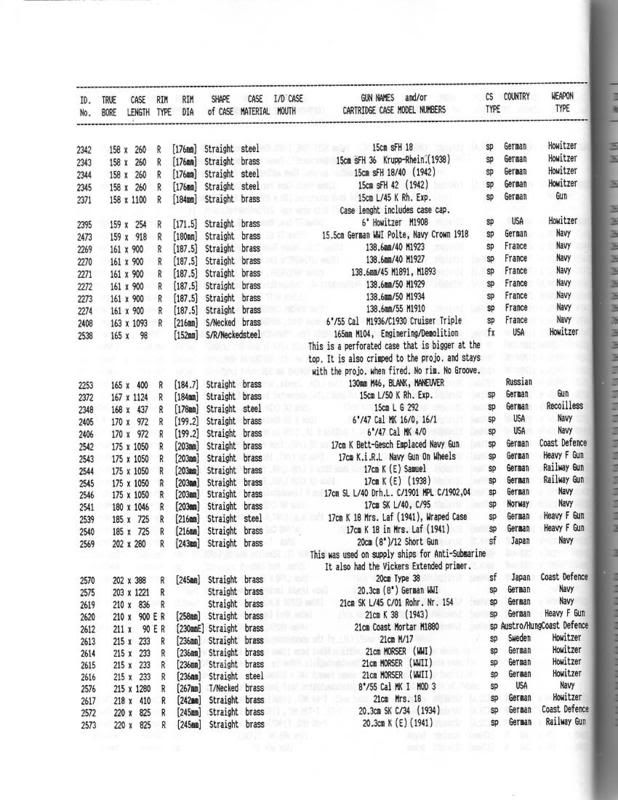 Ron,
I didn't know about this book. But I know Ray, Amazon, and Barnes and Noble don't have it!
Thanks,
sam
Sam–I believe that you have to order it directly from Robert Hawkinson at the address on the front cover. I think there is a updated verson, also. I will send you the phone number in a email in case you want to call him.