I happened across an ad on Craigslist today by accident (was looking for something else)…it said "military ammo." Lots of items I wanted to bring home; most were reasonably priced (with the exception of three empty pieces of .50 brass for $10 each…). I was able to bring the following 6 home:
25x137 TPDS-T
30x173 TP
30x173 dummy
25x137 M794 dummy
20x110USN dummy for Mk11
30x110B WECOM dummy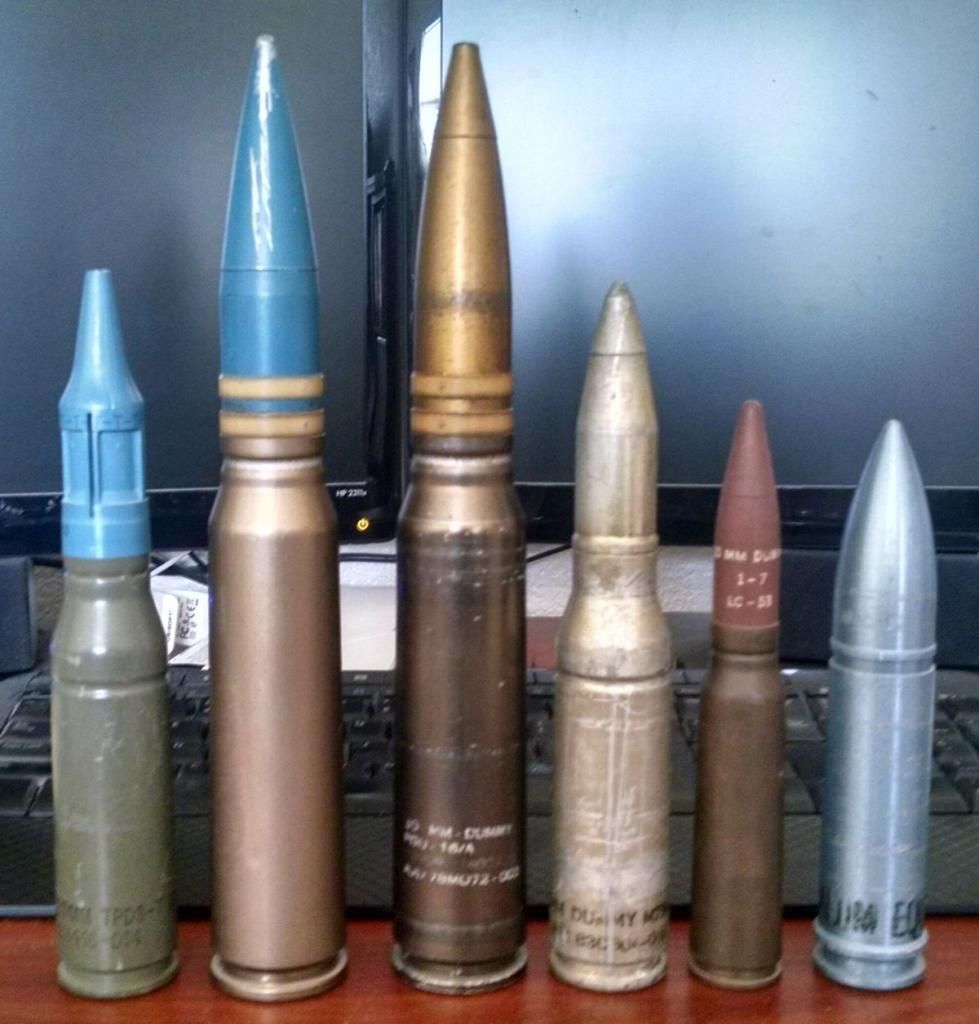 The WECOM dummy is ink-stamped "ALUM EQUIV" like my others, but this one's headstamp says "1-2" whereas the rest of mine say "1-3." Kind of interesting.
Here's a pic of the rest of the stuff; let me know if I should hurry back and buy something else…lol.
-WRM