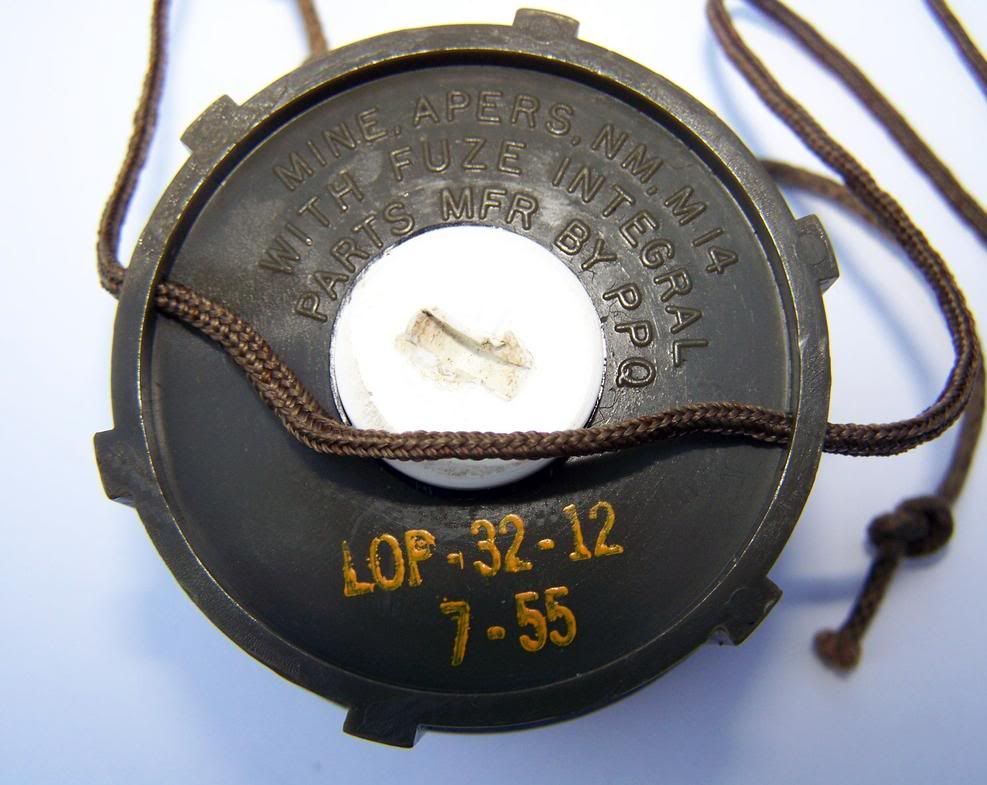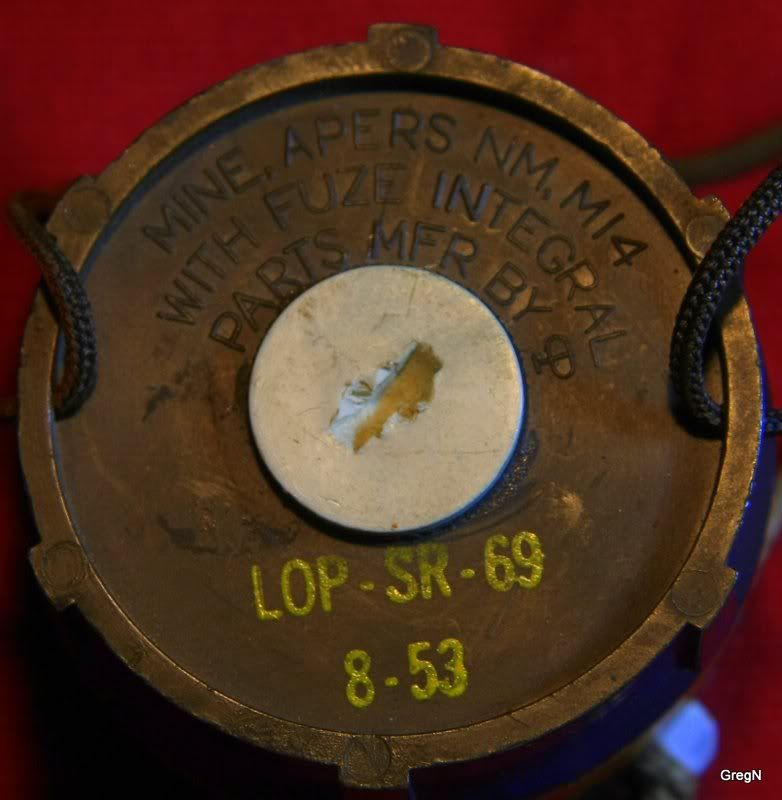 [color=#0000BF]Gentlemen,[/color]
my first thread here. Short version after some tech difficulties:
am an independent ordnance historian with no political ties/interests who is looking at the development side of munitions, in this case contracting.
Who can help to please ID the MFG co. of these mines? Who knows where to find DoD ammo manufacturers guides pertaining to the abbreviations used from the 50s and 60s? Which co. is PPQ or PP?
Thank you for any help.
-Dave
PS pics courtesy of Jolly Green and GregN of BOCN.