---
This box is brand new, yet it has that 50's look. How old is it?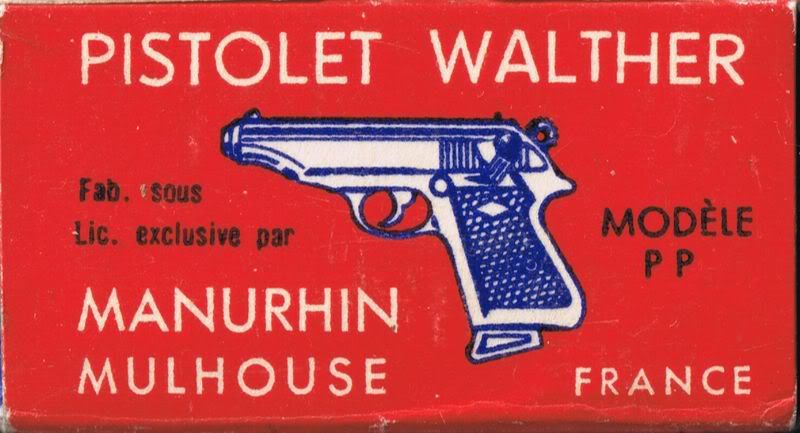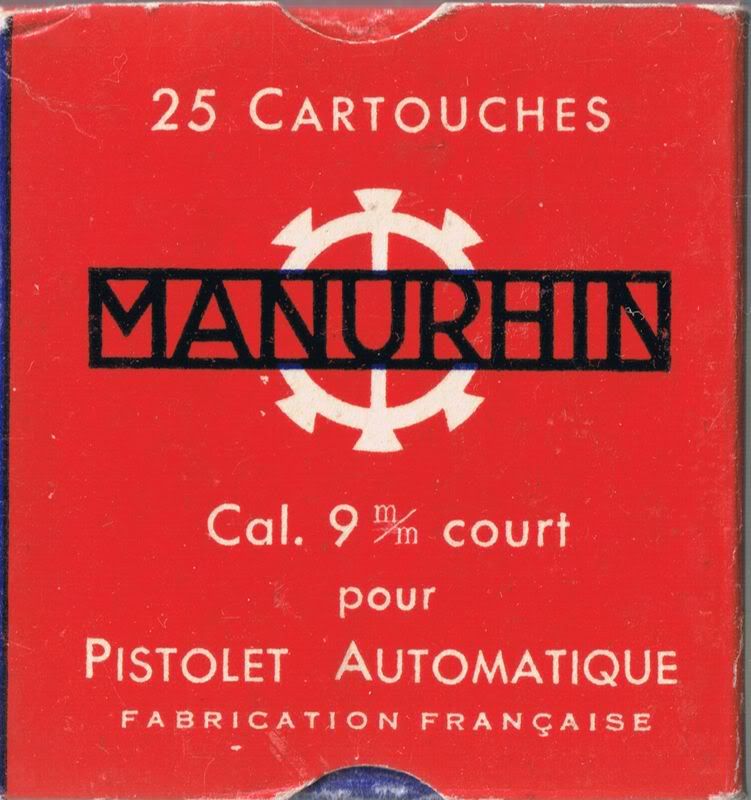 ---
You are just right, this box was made in the 50-60ies.
MANURHIN created its Weapon department in 1946 to make licensed versions of WALTHER PP andPK pistols, as they could not be made in post WWII Germany.
They started their own ammunition production in the mid 50ies, for Ball ammo and plated dummies, with MANURHIN headstamp. This production went on until the mid-60ies.
MANURHIN had been very active in the ammunition field before 1939. For instance, their engineers installed and organised before 1939 the important LE MANS Ammunition state factory.
To day, they specialise in cartridge-manufacturing machines sold in many countries. With them, before delivery, they use to make test runs, mostly with unloaded cartridges just to test the finished machine, with very diverse and sometimes bizarre headstamps, but sometimes they also make "discrete" special contracts of live ammo.
PR
---